Exclusive Vegan & Cruelty-Free Shoe Brand Suveria Mota Celebrates One Year Anniversary in Business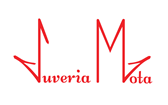 For just over a year Suveria Mota has been exceeding expectations with their head-turning luxury heels and sandals, that are kind to both animals and the environment.
January 14, 2020 – Can a woman look her best while still wearing animal and Eco-conscious first-class, stylish shoes? She certainly can thanks to Suveria Mota. In exciting news Suveria Mota recently celebrated crossing the important one-year milestone, providing a line of remarkably luxurious and elegant vegan and cruelty-free heels and sandals. With the heel and sandal lines expanding quite often, women aware of the growing brand have no need to choose between looking great and behaving in an ethical way they a be proud of.
"The last year has been wonderful from seeing our designs come to life, to building relationships with our wonderful customers," commented a spokesperson from Suveria Mota. "Expect continued growth and the same or greater devotion to making service and ever sale as perfect as possible."
The list of commitments made by Suveria Mota, while still providing classy choices in every way has left many shoppers and others in the industry quite impressed. Highlights include paying above the industry standard with absolutely no child labor, while using nothing but an ethical work environment. The heels and sandals themselves feature no leather, no fur, no silk, no feathers, no sheep skin – in fact no animal products at all.
Suveria Mota takes its name from the brand's founder. She devotedly lives the vegan lifestyle, with the inspiration for the heels and sandals coming from her own experience of clearing out her wardrobe of all animal-produced fashion and accessories, and then realizing luxury cruelty free shoes were next to impossible to find. Now that problems solved in the most creative and thoughtful of ways.
To explore the brand further or to order be sure to visit https://www.suveriamota.com.
Media Contact
Company Name: Suveria Mota
Contact Person: Media Relations
Email: Send Email
Country: United States
Website: www.suveriamota.com