Artist Felon drops groovy new Spanish single "La Range" featuring Maffio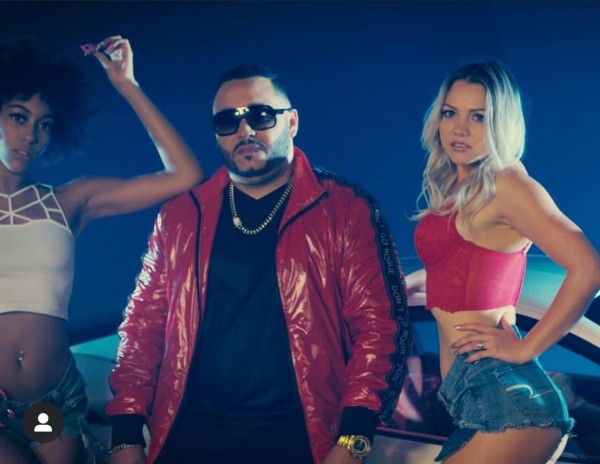 Fernando Vargas is a Latin artist who goes by the name "Felon" in the music industry. Born in the Dominican Republic the artist moved to New York when he was young. He was inspired to make music after witnessing the reality of people living in a poor state in Latin America, while his musical inspiration includes rock groups such as Green Day and Blink 182, along with some reggaeton artists like Daddy Yankee, Don Omar, and Arcangel, to name a few.
"La Range" is his first musical hit. It is produced by one of the greatest producers in the music industry, Maffio. With a mix of Dembow, Latin Rap, and Reggaeton, "La Range" is winning the listeners' hearts. It is a great song to tune in to when someone is feeling low. It has great energy in its rhythm and beats, with super powerful vocal delivery by the artist.
"I want to be a global superstar like J Balvin, who is one of the leading figures behind the second "Latin boom" in the United States. My latest project is called LA RANGE, produced and featuring one of the greatest producers of the industry, Maffio. It was an honor working with him", says Felon, while telling about his work and upcoming projects.
Felon has garnered over 160k views on his latest single on his YouTube channel and over 384k streams on Spotify. Another notable song by the artist is "Ando con la Gucci", also produced by Maffio. His music style is mostly Reggaeton, and he possesses some mind-blowing rapping skills in his native language.
Felon has loved music ever since he was a kid and he finds joy in little things. He finds music liberating and refreshing. He feels that he has a connection with music that is much stronger and important than any other connection for him. His music is incredible for the dance mix because of the energy and vibe that it reflects. He wants his music to hit directly to people's minds and souls so that they can fully enjoy what they are listening to.
He says that his fans are a great part of his life and the reason for all the recognition that he is receiving. He wants nothing more for his fans than to put a smile on their face with his music.
Listen to his music now on YouTube and Spotify.
Media Contact
Company Name: Felon Music
Contact Person: Sergio Vargas
Email: Send Email
Phone: 646 571 5520
Country: United States
Website: elfelon.hearnow.com