The Texas Guardians Releases Mobile Solution for COVID-19 Response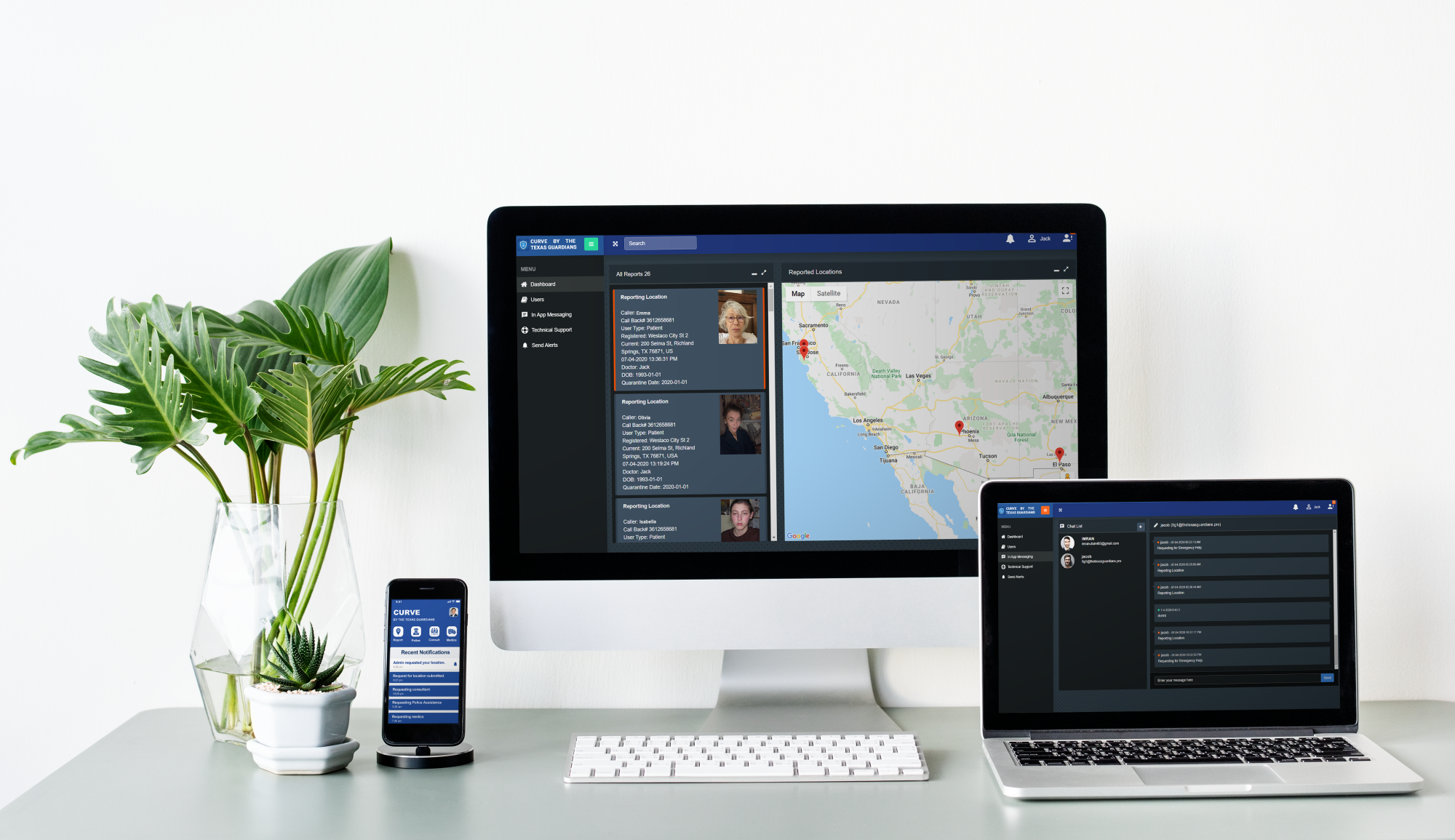 Weslaco, TX – May 12, 2020 – Roy Tijerina, CEO and founder of The Texas Guardians, announced the release of its innovative new CURVE app designed to aid in flattening the curve on the spread of COVID-19 and quarantining those infected with the virus. The app is available to state and local officials across the nation as part of an effective and affordable strategy for combating the pandemic.
"CURVE is a practical tool for protecting our most vulnerable, at-risk populations and the overall public health," said Tijerina.
The security and safety app development company's Community Uniting Reactivity Viral Enforcement (CURVE) app is downloaded to the phone of someone that tests positive and requires quarantine. It works by verifying that the quarantined individual is actually where they're supposed to be. Highly discreet, there's no outward sign that an individual has been quarantined.
The app only activates when a check-in request is sought by the app's administrator. The CURVE app also provides telemedicine capabilities for mental and physical health without the need to leave home. If an emergency occurs while someone is quarantined due to COVID-19, CURVE provides a faster means of contacting 911 for a multi-faceted solution.
Tijerina is also offering 1 million free downloads of the company's Fam app for anyone that gets tested for the virus. The Fam app provides parents with a sense of comfort knowing where family members are through state-of-the-art GPS location in real-time.
The release of the CURVE app by The Texas Guardians marks a turning point in the way that COVID-19 infections are tracked and monitored. Until a vaccine is developed, social distancing, masks, and the early identification of outbreaks are essential to the continued health of people and the economy during the pandemic.
As states begin easing stay-at-home orders and businesses begin to reopen, it's critical that state legislators and medical officials be able to quickly and effectively track any expansions of infection, identify potential outbreak hotspots, and ensure quarantine of those testing positive. CURVE provides those capabilities in a practical, cost effective, and non-invasive manner.
About The Texas Guardians
The Texas Guardians is a professional app development company that provides mobile solutions for everyday threats. The company monitors current issues and deadly events around the globe to provide apps for people, companies and entities to meet safety and security needs. The company provides mobile solutions for everyday threats and encompasses those for schools, churches, first responders and firefighters, judges and elected officials, children and the elderly, businesses, bail bondsmen and law enforcement.
Media Contact
Roy Tijerina
Phone: 956-463-0521
Email: [email protected]
Website: www.thetexasguardians.com
Media Contact
Company Name: The Texas Guardians
Contact Person: Roy Tijerina
Email: Send Email
Phone: 9564630521
Address:309 South Texas
City: Weslaco
State: Texas
Country: United States
Website: https://www.thetexasguardians.com/