International Speaker and Multi-Bestselling Author Releases Tell-All Book to Help Free Others from Domestic Abuse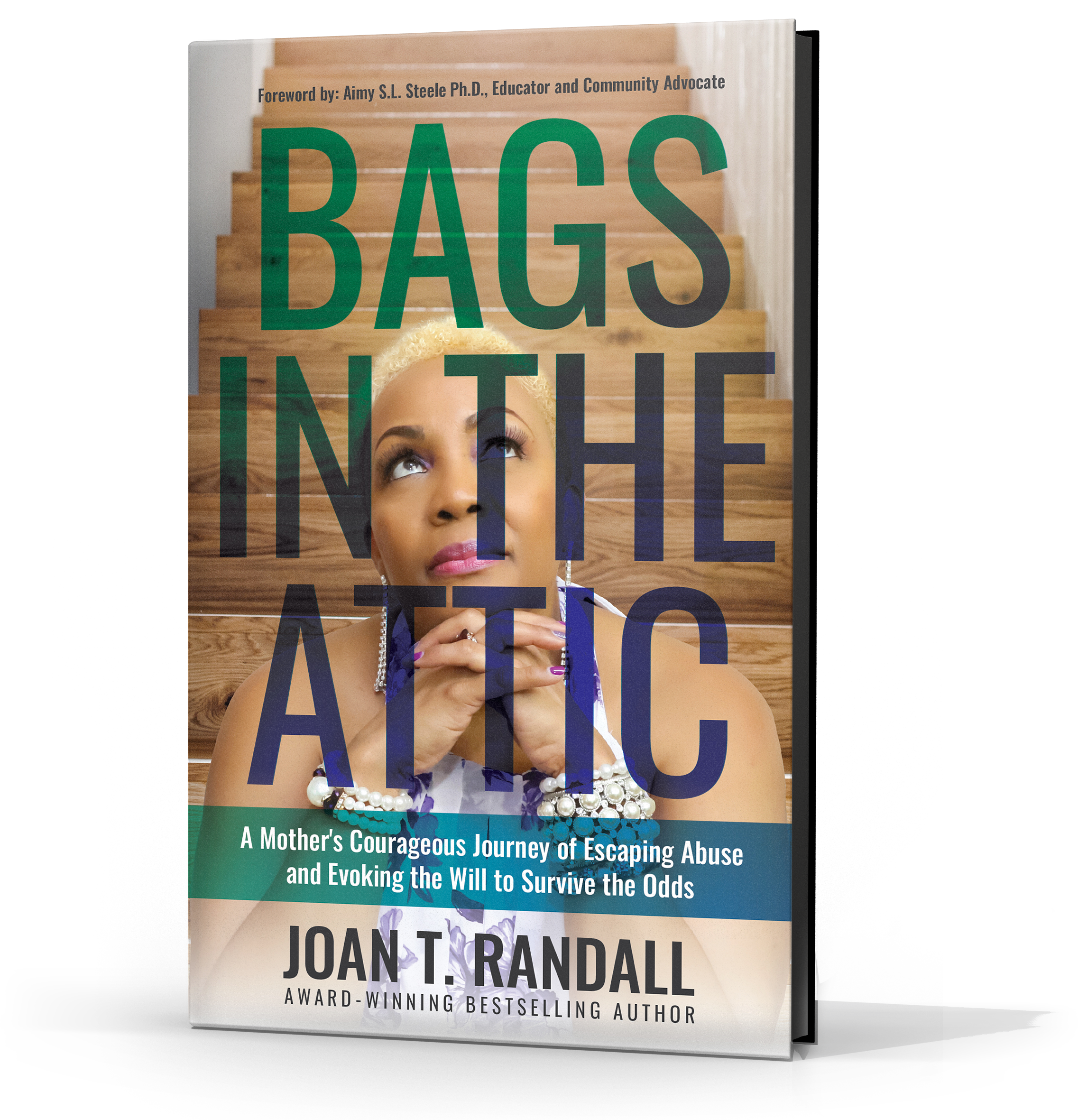 Annually, according to the National Domestic Violence Hotline, over 12 million women and men are victims of intimate partner violence. Worldwide, the numbers are even more staggering. To bring light to this issue and provide hope for those seeking answers for how they too can escape their life-threatening circumstances, Joan T. Randall has released Bags in the Attic: A Mother's Courageous Journey of Escaping Abuse and Evoking the Will to Survive the Odds.
CONCORD, NC – May 14, 2020 – In Bags in the Attic, bestselling author and certified speaker, Joan T. Randall, daringly shares her story of overcoming significant odds and fleeing a tumultuous situation in order to gain the freedom she deserved. Through her first-hand account as a survivor of domestic abuse, readers who find themselves in a similar position will receive the wisdom, inspiration, and resources needed to go from victims to victors and take back their power.
"If you are being abused, remember you are not to blame for being battered or mistreated. You are not the cause of your partner's abusive behavior. You deserve to be treated with respect. You deserve a safe and happy life. Your children deserve a safe and happy life. Don't stay for the kids; leave for the kids. You are not alone. There are people waiting to help," says Randall.
A story of unending resilience, Bags in the Attic shows the strength of one woman who stopped at nothing to protect her family and her daughters, whose bravery empowered her to fight for their survival. Readers will experience the emotional roller coaster of ridicule, poor treatment, and confidence-stealing moments while being provided with solutions for enduring such trauma. From how to recognize the signs of abuse to strategies for escaping an abuser, this book delivers steps for readers to take or share with others.
Bags in the Attic is a testament that those facing comparable tribulations can summon resilience, boldness, bravery, and strength. "There are many resources available for abused and battered women, including crisis hotlines, shelters—even job training, legal services, and childcare. Start by reaching out today."
Joan T. Randall is an award-winning, bestselling author, and a certified speaker, coach, and domestic violence victim's advocate whose mission is to impact lives to change the outcomes. For her work, she was honored with the Indie Author Legacy Award in 2018, Philanthropic Award for Community Leadership in 2017, and the Women's Leadership Award in 2016. Joan is the author of 90 Days to a Victorious You, Finding a Path to Victory, and Loving Me from A to Z.
Published by Purposely Created Publishing, Bags in the Attic: A Mother's Courageous Journey of Escaping Abuse and Evoking the Will to Survive the Odds is now available for purchase at www.joantrandall.com.
Media Contact
Company Name: Purposely Created Publishing Group
Contact Person: Shani McIlwain
Email: Send Email
Phone: (888) 949-6228
Country: United States
Website: www.publishyourgift.com