Financial Strategist and Bestselling Author Releases Inspirational Book to Encourage Moving Forward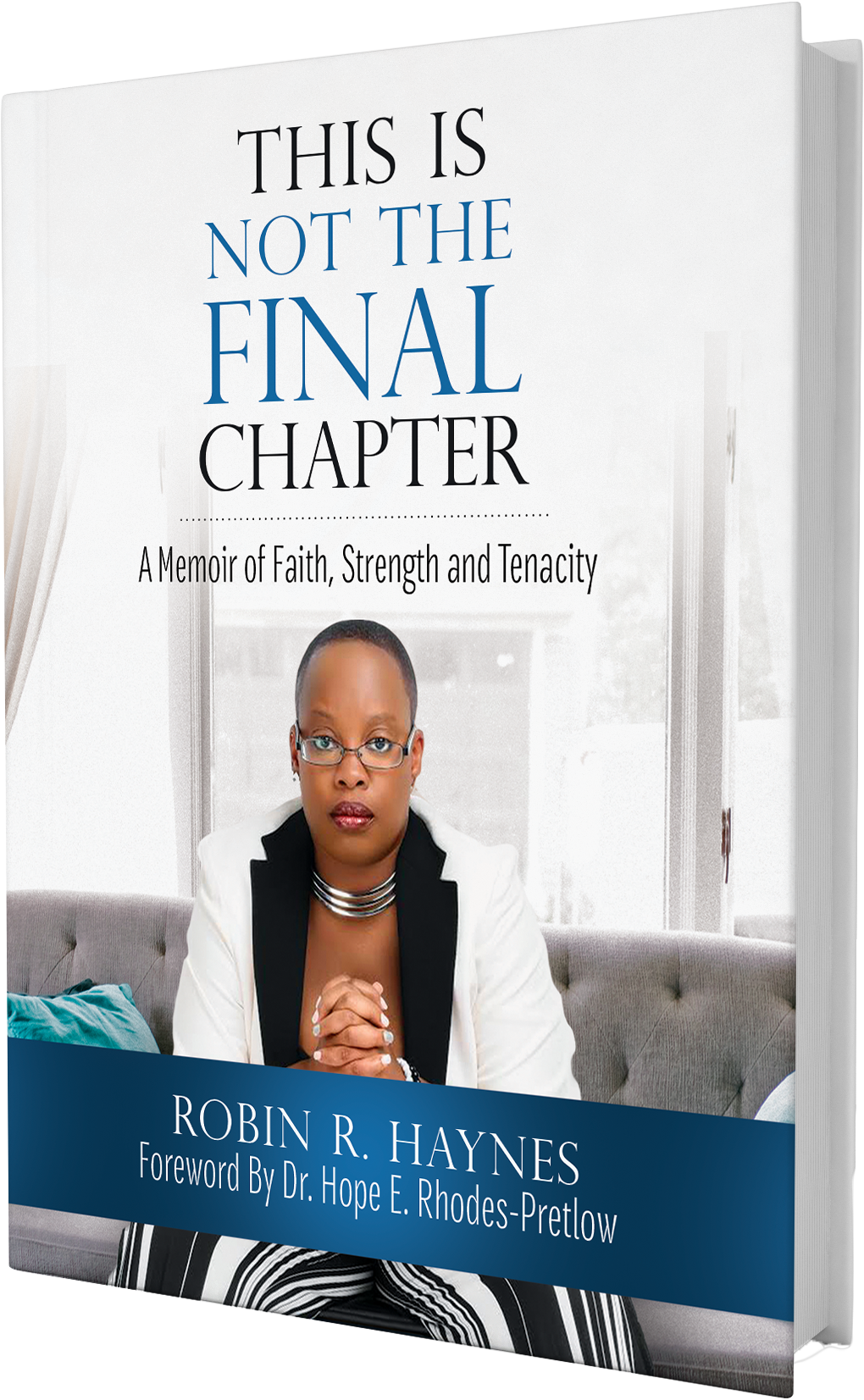 BALTIMORE, MD – May 21, 2020 – Struggles, mistakes, and failures often cause us to become stagnant to the point that we lose hope. But that does not have to be the case. To remind us that although life can be challenging at times, we can overcome trials and control our outcome, Robin R. Haynes has released This Is Not the Final Chapter.
In This Is Not the Final Chapter: A Memoir of Faith, Strength and Tenacity, bestselling author and financial strategist, Robin R. Haynes, uses her struggles and triumph as an illustration to remind readers not to be defined by their obstacles. Robin shares the good news that any situation can be handled as long as you have faith in God and in yourself. Readers will be motivated to keep fighting and using their missteps, flaws, and shortcomings as valuable life lessons while moving forward.
"As a financial coach, never in a million years did I think I'd be in some of the most difficult — and I do mean difficult — financial situations. Because I'm a financial coach, you would think that I'd have it together at all times. I'm here to tell you that when life hits, life hits. However, through life's experiences, I've learned that difficult times won't last," says Haynes.
A story of triumph, This is Not the Final Chapter will inspire readers while providing sure-fire strategies for overcoming life's various challenges. Written in a personable and relatabletone, Robin's sage words will resonate with readers and aid them in restoring their faith in their future.
This is Not the Final Chapter provides sincere encouragement; letting readers know that where they are currently is not their ultimate destination. Hope that there will be a light at the end of the tunnel leaps off the pages. "Life is challenging, as you know, but you also have to know, understand, and remember that if God has and is allowing you to go through the situation, He alone will bring you through it. Take comfort in knowing that it will work out! Take my word for it."
Robin R. Haynes is a sought-after financial expert with over twenty years of experience in the financial industry. Her mission is to educate individuals and small businesses on how to become and stay financially sustainable. Robin holds a bachelor's degree in accounting and a master of business degree in entrepreneurship. She is also a member of Delta Mu Delta, an international honor society. She is passionate about sharing her story to enlighten and empower her audience with the knowledge that they have the ability to overcome financial hardships.
Published by Purposely Created Publishing, This is Not the Final Chapter is now available for purchase at www.robinrhaynes.com
Media Contact
Company Name: Purposely Created Publishing Group
Contact Person: Shani McIlwain
Email: Send Email
Phone: (888) 949-6228
Country: United States
Website: www.publishyourgift.com