Gahyeon Co., Ltd. unveils a new product and launches a brand with popular TV show "Do you go around after having meals?"
Korean fishery start-up Gahyeon Co., Ltd. was founded in April 2018 in Wando, South Jeolla Province, aspiring to grow as a brand which can captivate the tastes of the world beyond Korea.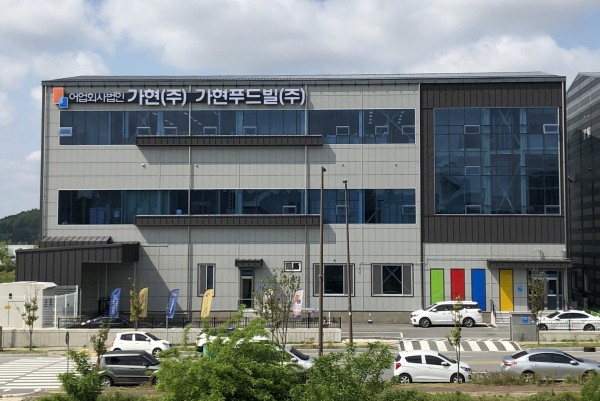 In 2019, they completed the construction of a large-scale factory, which spanned 3,300㎡ in total floor space, at the cluster site of Naju Innovation City, Jeollanam-do. The start-up introduced the latest traditional Korean method-based automation system in the factory to produce various hygienic and reliable, good quality edible macroalgae products such as seasoned Gim(seaweed) and seasoned Gim flakes. and has been producing them since August 2019.
The recent popularity of Korean fishery products such as seasoned Gim and seasoned Gim flakes has been increasing day by day in Japan. At the same time, many Japanese buyers are eying the Gim flakes products with high interest.
Gahyeon Co., Ltd. has been consistently supplying seasoned Gim and Gim flakes also known as "ocean's black semiconductor" to Japanese supermarkets to this day since their first export in August 2019.
Moreover, they established a domestic and foreign marketing specialized sales company Gahyeon Foodville Co., Ltd. in June 2019. In September 2019, to advise businesses new to exports, they attended the overseas buyer-invited export conference at the Kim Dae-jung Convention Center, co-hosted by the Korea International Trade Association Gwangju & South Jeolla region headquarters and Gwangju City. Gahyeon Foodville has since partook in the 2019 International Agriculture Exhibition export conference, the 2019 Busan International Seafood & Fisheries EXPO's overseas buyer-invited trade conference, and the 2019 Vietnam International Trade Fair in Ho Chi Minh City and been actively deploying domestic and foreign marketing to find new buyers.
"Gim(seaweed)" is described by many kinds of names such as ocean's elixir, ocean's black semiconductor, or space food. This shows that it is rich in nutrients and is a representative Korean fishery export product. It is highly praised internationally for its savory taste and high nutritive value. Moreover, it has been positioning itself as a globally-loved superfood since becoming well-known for its rich protein and mineral content which prevents aging and osteoporosis, and special components which enhances the immune system.
Seasoned Gim, made by processing dried Gim minimally for modern people who want to maintain a healthy and well-being diet, is a healthy snack and great substitute for existing snacks both in terms of taste and nutrition, and is proudly one of the most loved K-FOOD's around the world.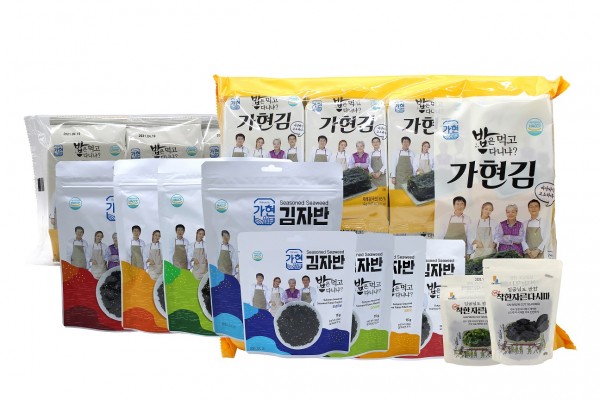 Gahyeon Co., Ltd. products use only the best dried Gim produced in Haenam, Wando, Jindo, Goheung, and Sinan region, Korea's highest quality Gim a sea farm sites by the Jeollanam-do sea, which go through a strict internal selection criterion to provide consumers with premium Gim produced safely in HACCAP certified production facilities.
Lately, Gahyeon Co., Ltd. developed a new product "Gahyeon Gim" and "Gahyeon Gim Flakes" which uses only high-quality raw dired Gim collected in mid-winter, is roasted with sesame oil, and possesses both the taste and quality. To familiarize the consumers with the new product, SBS Plus's TV show and Gahyeon Co., Ltd. launched a collaboration brand product, which is being sold both offline and online. The company's growth has been gaining attention with its diverse marketing strategies and exports despite its short history.
(Enquiries: www.wowshop.kr, [email protected])
Media Contact
Company Name: Gahyeon Co., Ltd
Contact Person: Overseas Sales Manager
Email: Send Email
Phone: +82-61-337-5300
Country: South Korea
Website: http://en.wowshop.kr/