Healthyians Announces The Appointment Of Its New CEO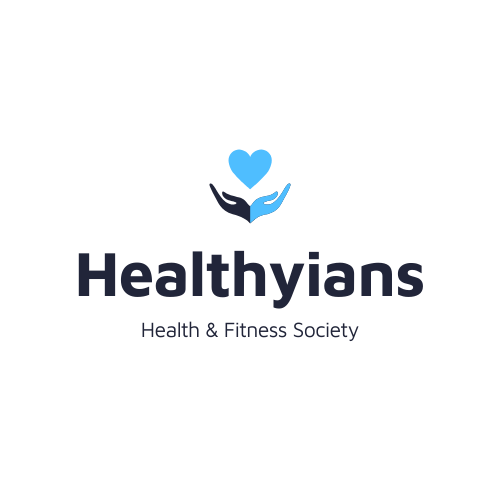 Healthyians recently announced the appointment of Dr Jaxon Roland as its new Chief Executive Officer who holds a doctorate degree and has 20 years' experience of working with the leading healthcare firms. The purpose of this PR is to let people be aware of this important update and serve more consumers with useful information on health and wellness.
Healthyians announced the appointment of Dr Jaxon Roland as its new Chief Executive Officer. Dr Roland has been serving the company as interim CEO since the beginning of this year. Considering his doctorate degree and 20 years of extensive experience in the healthcare industry, the board of directors of Healthyians decided to take this step.
They had started conducting nationwide searches to fill the post after its former CEO left in March 2019. Throughout the process, Healthyians has grown robustly under Dr Roland's interim leadership. Impressed by his achievements, the team decided to offer him the post.
Dr Roland has been working with Healthyians since years and has played an important role to prepare the company for taking advantage of the constantly growing healthcare landscape. As a result, the business is profitable and the expected growth in its revenue is around 20% year-over-year. Furthermore, the traffic to its official site has grown by a whopping 178% since March, according to their spokesperson.
"Achievements don't need a certificate," said Richard Johnson, one of the co-Chairmen of the Healthyians Board. "While we interviewed several very talented candidates, we became sure over the time that we'd already one in our team."
Since its founding, Healthyians has emerged as a leading provider of reliable health information solutions to people and help them lead a healthy and happy life. The company powers a suite of authentic search, intelligent information and content solutions that are widely used by many leading global enterprises to ensure their health and wellness products and services for their customers.
Healthyians' website publishes researched health content and authentic healthcare supplement reviews. The team makes all the efforts to bring all the latest updates on health and wellness, and newly launched supplements to their readers' screen.
"I've given years to building Healthyians into the successful healthcare company it is today, and this gesture of trust in my ability to keep this growth intact is absolutely gratifying," said Dr Roland. "I will give my best to maximizing our efforts to improve our services for our customers in the coming years."
Prior to helping found Healthyians, Dr Roland has worked for more than a decade with many leading healthcare firms as a part of their customer relationship management teams and contributed his services to their healthcare practices.
About Healthyians
Healthyians is a leading health and fitness portal for the latest information on health and wellness. The team covers all the popular topics related to fitness trends, diseases, and more, and provides useful information on healthcare by regularly posting blogs and articles to help its visitors stay informed with the trending health and nutrition practices. The site is run by the top health and wellness experts who are dedicated to helping people in leading a better, stress-free life.
Media Contact
Company Name: Healthyians
Contact Person: Richard Johnson
Email: Send Email
Phone: 9599630694
Country: United States
Website: https://www.healthyians.life/