'Blank-Check' Companies – The Big Wave Sweeping Through Wall Street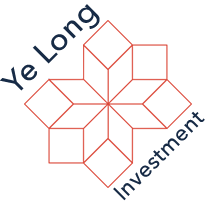 Special Purpose Acquisition Companies are otherwise called SPACs and popularly known as "blank-check companies" and they have seemingly been able to disrupt the capital market in recent times. Several big names struggled to launch an IPO in 2019 with issues surrounding the profitability of their business. However, more than 25% of the offerings were of companies with no business at all—by design, as championed by SPACs. SPACs are arguably having the moment of their lives as they continue to strike ever-bigger takeovers while raising billions in new funds.
The primary of blank-check companies is to raise money from the public and private investors and subsequently identify an acquisition target and buy it, which typically takes two years. While they have been around for decades, they have become hot commodities in the past couple of years, having last enjoyed popularity in the 1980s. The structure has been hugely successful in recent times, raising over $13.5 billion in 59 IPOs in 2019. SPACs have also recorded over 41 SPACs so far in 2020.
SPACs have become increasingly popular due to their amazing features and benefits for every stakeholder. For selling companies, blank-check companies are relatively quicker and easier than staging an IPO, which involves wooing prospective investors, S.E.C. document reviews, and uncertainty caused by volatile markets. They also tend to be more feasible than direct listings and are often ideal for well-known businesses like Spotify.
As stock markets remain vibrant, the average IPO for blank-check funds in 2020 has been about $321 million, according to a report from SPACInsider, its biggest feat in recent years. SPACs also have some drawbacks, especially as investors in blank-check companies do not get a say in target businesses. However, this does not take away the fact that SPACs have come here to stay and will disrupt the capital market for a long time.
For more business and financial news and the services offered by Ye Long Investment, please visit – https://yelonginvestment.com.
About Ye Long Investment
Ye Long Investment is an innovative professional financial services firm formed in September 2002. Headquartered in Hong Kong, the company specialises in holistic and individually tailored client-centred care for all of an individual's financial needs, enriching the business ventures and personal lives of all clients by appropriately positioning and protecting what they have today, planning for what they want in their future, and preparing the path by which they will reach their goals.
Media Contact
Company Name: Ye Long Investment
Contact Person: Mr. Paul Wilkins
Email: Send Email
Phone: +85258199857
Address:Nexxus Building, 41 Connaught Rd Central
Country: HongKong
Website: https://yelonginvestment.com