WCH Pandemic Relief in Tamil Nadu, India Served More than 5000 Vulnerable People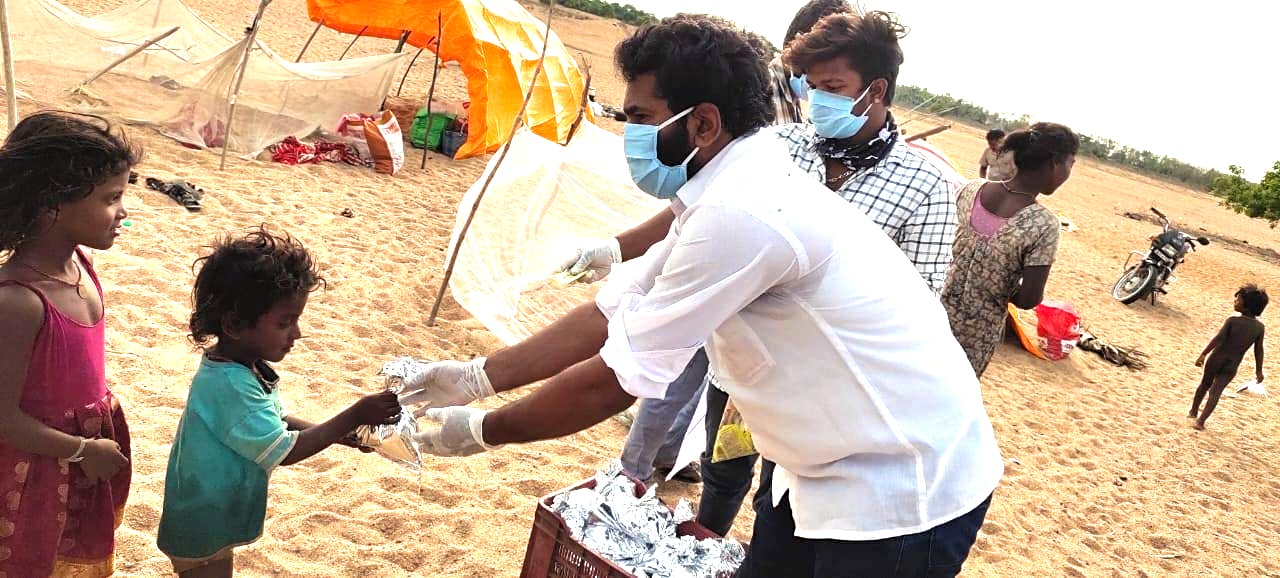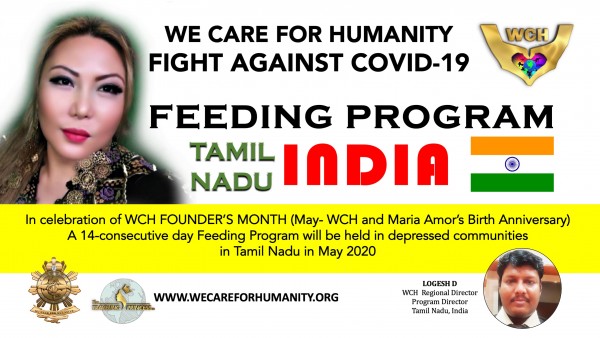 We Care for Humanity (WCH) championing UNSDG Zero Hunger during this pandemic period has served more than 5000 vulnerable people in different communities in Tamil Nadu, India starting June until November of this year.
The successful 14-day feeding program in India was headed by WCH India Regional Director, Logesh Dinasekaran and accompanied by diligent volunteers: WCH Ambassador – Mr. Rajasimhan, Someshwaran, Mohamed Sageth, Madhu Ganesh, Paul Samvel, Mohamed Asif, Ashiq, Chief. Rajasekar.
Dinasekaran, a young businessman from Chennai has been working with WCH since 2016 as a Humanitarian Ambassador and recently promoted as Regional Director for Tamil Nadu. "Our people in Tamil Nadu are very grateful to We Care for Humanity and HRH Sultana Princess Maria Amor for this Global Feeding Program. We were able to help our brothers who are dire need of help especially those who have no source of income and those living in the far-flung areas, unreachable by pandemic relief from the government", Logesh expressed. "I also want to thank my father, mother and my wife who have supported me in this mission."
The WCH Program "Fight Against Covid-19" which includes Global Feeding and PPE Donation served 14 countries including Bangladesh, Egypt, India, Kenya, Malaysia, Mexico, Nepal, Philippines, Sri Lanka, Uganda, Tunisia, Yemen and Zambia.
"COVID-19 Global Pandemic has brought the world into its knees killing millions of people around world and has put more families below poverty lines. With unemployment and global hunger surging every nation, our organization has kept its mission intact, that is to advocate and innovate sustainable social developments and promote universal humanitarianism which includes feeding the hungry during this dark hour of our lives", said the Founder and President of WCH, Sultana Princess Maria Amor Torres.
We Care for Humanity is a non-profit organization 501(c)(3), based in California and was founded by Sultana Princess Maria Amor in 2011. WCH is an internationally recognized organization dealing mainly with current global issues focusing on the eight (8) United Nations Sustainable Development Goals (UNSDG) such as: #1 No Poverty, #2 Zero Hunger #3 Good Health and Well Being, #4 Quality Education, #5 Gender Equality, #10 Reduced Inequality (Human Rights), #13 Climate Action, #16 Peace And Justice Strong Institutions.
Check out the COMPLETE PHOTOS and COMPLETE VIDEOS.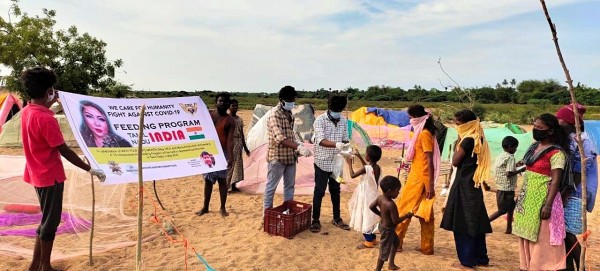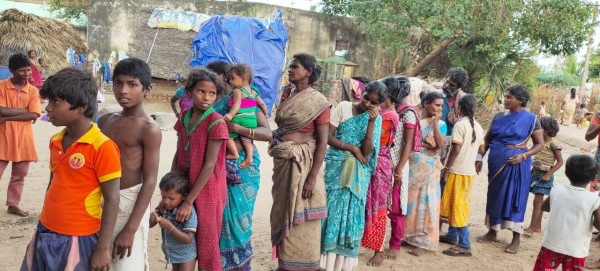 Media Contact
Company Name: WE CARE FOR HUMANITY
Contact Person: WCH Admin
Email: Send Email
Phone: 8185145756
Country: United States
Website: http://www.wecareforhumanity.org