Innova Car Care is now offering Paint Protection Film in Greensboro, North Carolina
Innova Car Care is keeping cars in Greensboro looking new by offering a variety of services that restore dents, dings, creases, hail, or any other external damage. The company is made up of a team of highly trained, qualified, passionate, and certified technicians who take care of cars, trucks, and SUVs.
Greensboro, NC – Innova Car Care is on a mission to keep the cars of the residents of Greensboro looking as good as new. The company restores cars to their original conditions and helps to minimize any damage that may occur during daily drives.
Innova Car Care is owned by Mike Fede, who is well known and respected within the industry. Even though he leads a team of qualified staff, he is actively involved in the day-to-day activities to ensure that each client gets top-notch services and 100% satisfaction. Mike believes in work done right the first time, and this is why he does not cut corners when he works on his clients' cars. Additionally, Mike is involved in the PDR community and is currently Greensboro's representative for the National Association of PDR Technicians (NAPDRT) and he also sits on the International Dent Olympics Committee.
Innova Car Care is a SunTek-certified paint protection film installer in Greensboro, made up of a team of certified technicians who are ARC-certified in PDR and hail damage, as well as System X Ceramic Coatings. The team is passionate about offering high-quality services using the latest techniques, state-of-the-art technology, and environment-friendly products. Clients who choose the company can expect a team that is 100% dedicated to their work, from the initial consultation to the completion of each project.
Innova Car Care's paint correction service restores and revives paintwork. This service eliminates spots caused by water, spider webbing, imperfections caused by automatic car washes, swirl marks, bird droppings, and more. They also offer ceramic coatings to give vehicles a protective, rich, and glossy finish for long-lasting protection. This service is done using System X Coatings which are flexible, thin, and durable to repel dust, grime, oil, mud, or dirt.
Innova Car Care also offers paintless dent repairs which take out dings, small dents, hail damage, or creases, restoring the area to its original state. The team also does mobile dent repair for their clients who have busy schedules, have medical issues, or just don't want to leave home. Additionally, the team offers hail damage repair, using special tools and techniques to precisely and gently massage the indented area back to its original condition.
Innova Car Care is open from Monday to Friday, and on Saturdays on appointment only. Their mobile dent repair services can be used by residents in Greensboro or those within a 50mile radius.
To get in touch with Innova Car Care, call (336) 763-2626 for a quote or visit their location at 7341 W Friendly Ave Suite K, Greensboro, NC 27410. Visit their website for more information.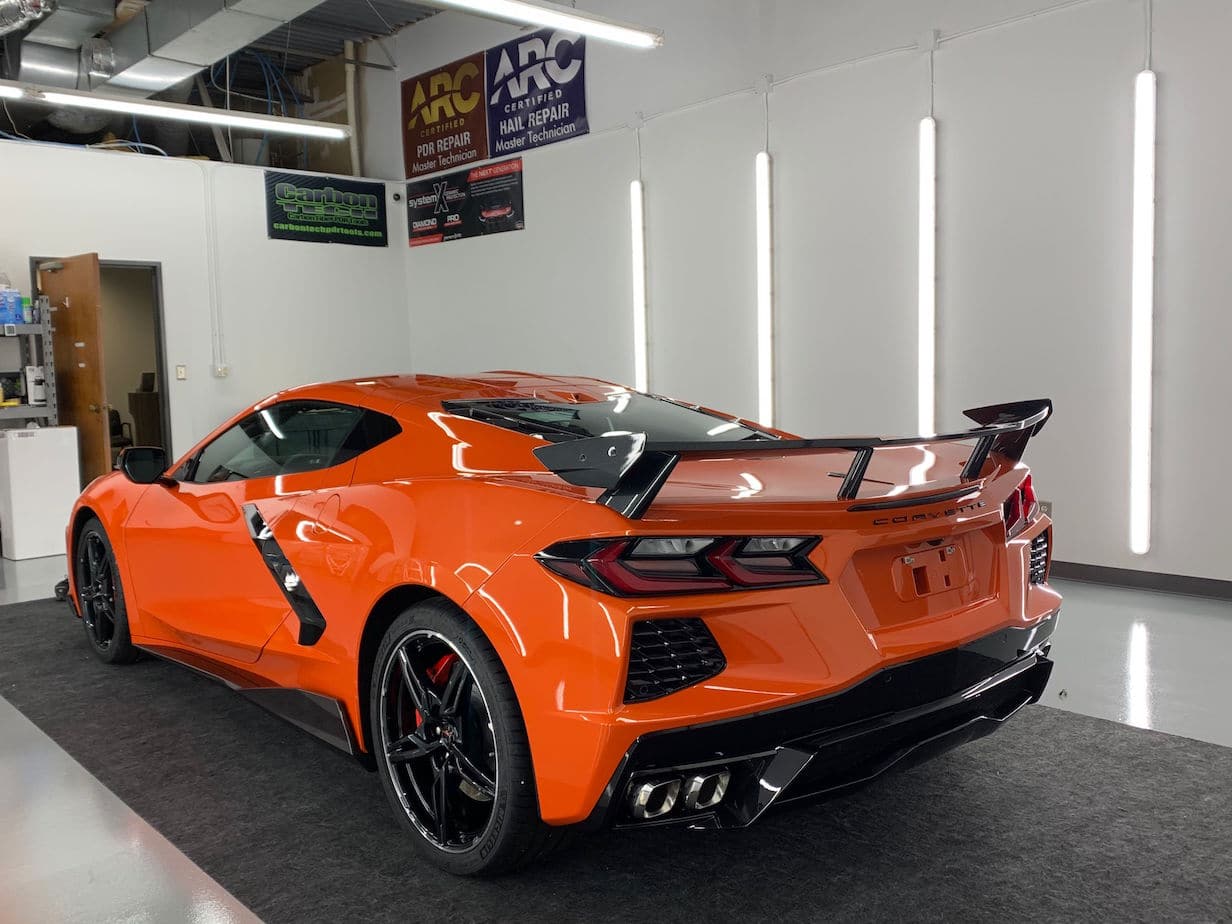 Media Contact
Company Name: Innova Car Care
Contact Person: Mike Fede
Email: Send Email
Phone: 336-763-2626
Address:7341 W Friendly Ave Suite K
City: Greensboro
State: NC
Country: United States
Website: https://innovacarcare.com