Everything Cooks Love Flaunts its Ambrosial Cooking Spices, Makes Every Dish a Memorable Experience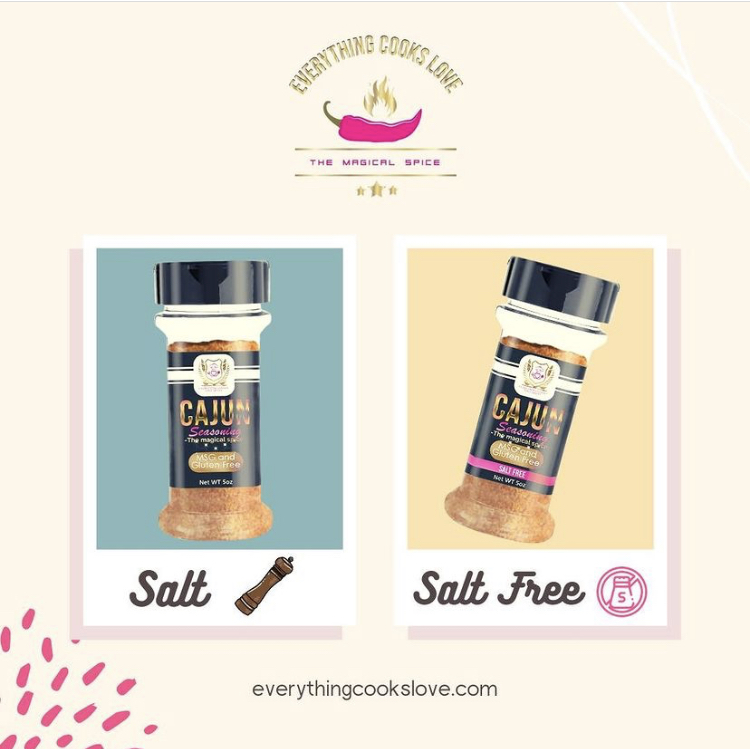 Everything Cooks Love is giving cooks, chefs and general food lovers an experience with meals cooked with its high-quality cooking spices. Keeping everyone wanting more in every taste.
Every cook's dream is to prepare meals that are mouthwatering with a burst of flavors. Everything Cooks Love is making this dream come through with carefully selected cooking spices to give an array of flavors and excellence to cooking.
"Inspired by an unwavering passion for delicious, home-cooked meals, Everything Cooks Love was created to share high-quality cooking spices to elevate your everyday cooking experience and flavor pallet," says Char White, CEO.
With a combination of a passion for delicious, home-cooked meals and a commitment to giving excellence, the carefully hand-selected spices promise to take your cooking to the next level while motivating you to try out new recipes and flavors.
For instance, the rich mix of flavors in the Cajun spice seasoning had taste buds tingling and reviews pouring in. There is something for every recipe here, from Cajun Sushi to pasta, sea food and fried chicken.
"I absolutely love these spices. I will be a repeat customer many times over", said a customer.
"I was getting my spices from across the country until I found Everything Cooks Love. Very fresh products, affordable pricing and fast shipping. Thanks for making my business and life easier", said another customer.
The brand is also centered around the values of transparency and open communication, and welcomes all customer inquiries.
For more information, please visit: https://www.everythingcookslove.com
Youtube – https://youtube.com/shorts/yCIFRZq8U8E?feature=share
Media Contact
Company Name: Everything Cooks Love
Contact Person: Char White, CEO
Email: Send Email
Country: United States
Website: https://www.everythingcookslove.com