Krishawna Crum Pens New Book, "Thoughts of You: A Poetic Journey through Love, Pain, Relationships & Acceptance"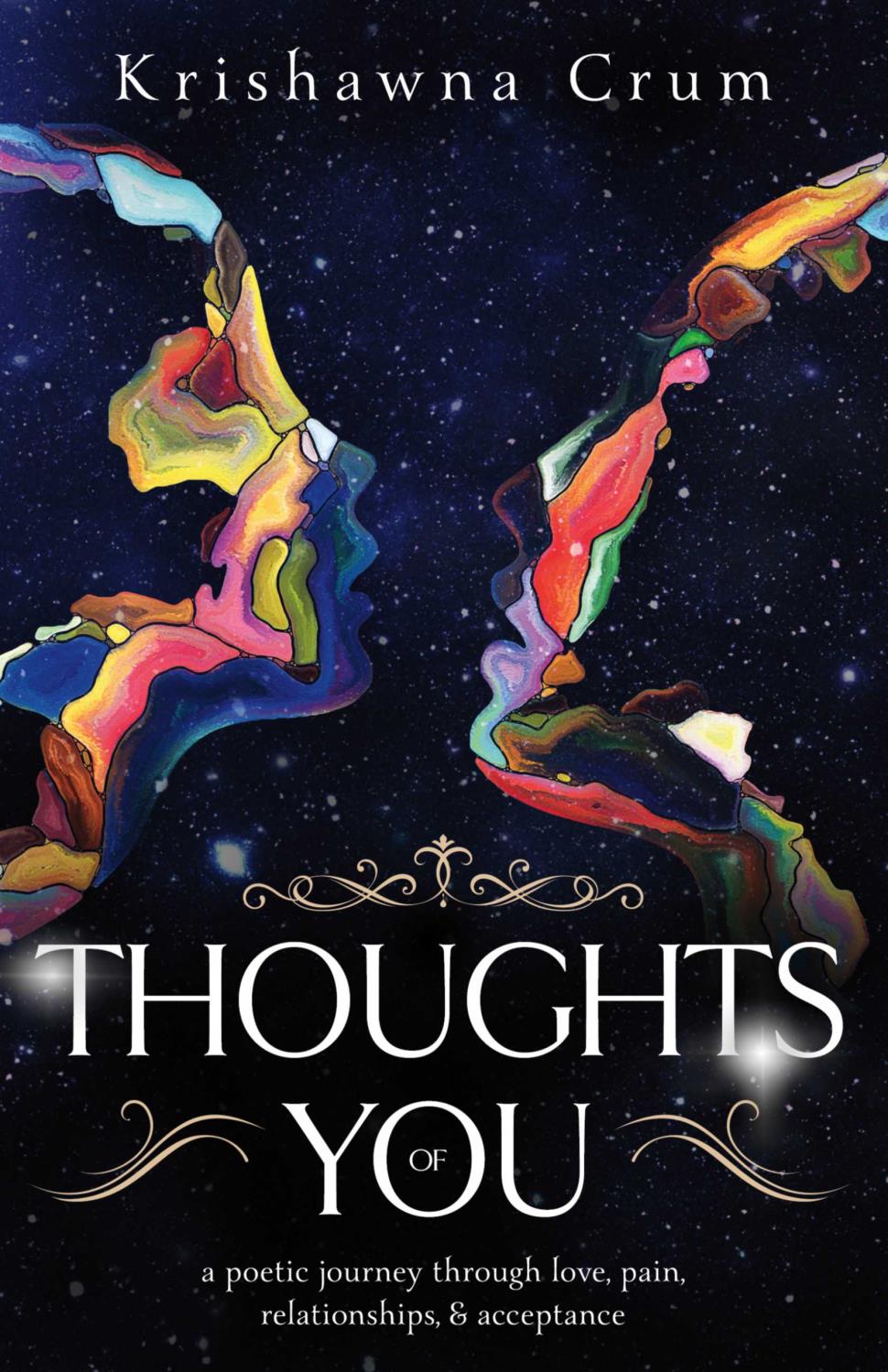 Poet Krishawna Crum is glad to announce the launch of her book, "Thoughts of You: A Poetic Journey through Love, Pain, Relationships & Acceptance". Written from the heart, this anthology is a raw representation of the writer's struggles. The book will be released on October 22, 2021, and is ready for pre-order through Amazon and Barnes and Noble or on her website, www.krishawnatheauthor.com.
"Loss and loneliness can send people into many different paths. For some, they spiral out of control. For others, they turn inwards – the sorrow pulling them away from loved ones. For others, they take their pain, the process, and help others through the pain", says the poet Krishawna Crum.
"Thoughts of You" was Krishawna's journey as she navigated life through the embarrassment and pain from divorce and rape, to questioning her life and its purpose, and to the frustration that comes with singleness. Chapters like Apart, Union, and Waiting cover the emotional turmoil of growing up, making mistakes, discovering ourselves, and learning to live. The closing chapter, Awakening, follows her journey of acceptance, growth, and moving forward.
Krishawna uses poetry to transform her confusion and loneliness into words. Through college and even after graduation, she continued to write poems. At one point, she gathered her poems together and felt that others should know what she had found. Krishawna realized that her naivety and mistakes had caused pain and sorrow, and she was just starting to move past it all.
"This book seeks to encourage and empower others to overcome life's challenges and to not allow pain and our past to dictate our lives. We can still love, grow, and forgive," Krishawna explained.
Born and raised in Mississippi, Krishawna Crum has always used writing as her way to express her emotions. After the sudden death of her father when she was eight, she found poetry as a way to process what she was feeling, though she did not share her writing with anyone. Through her story, she hopes that others will join her along the same path to finding hope.
For more information, please visit: www.krishawnatheauthor.com
Instagram: @ms_krishawna
Facebook: @Krishawna Crum
Media Contact
Company Name: Life's Pages,LLC
Contact Person: Krishawna Crum
Email: Send Email
Country: United States
Website: http://www.krishawnatheauthor.com