Meridian Sells Newly Renovated 53,500 SF Medical Office Building in Santa Ana for $29.9 Million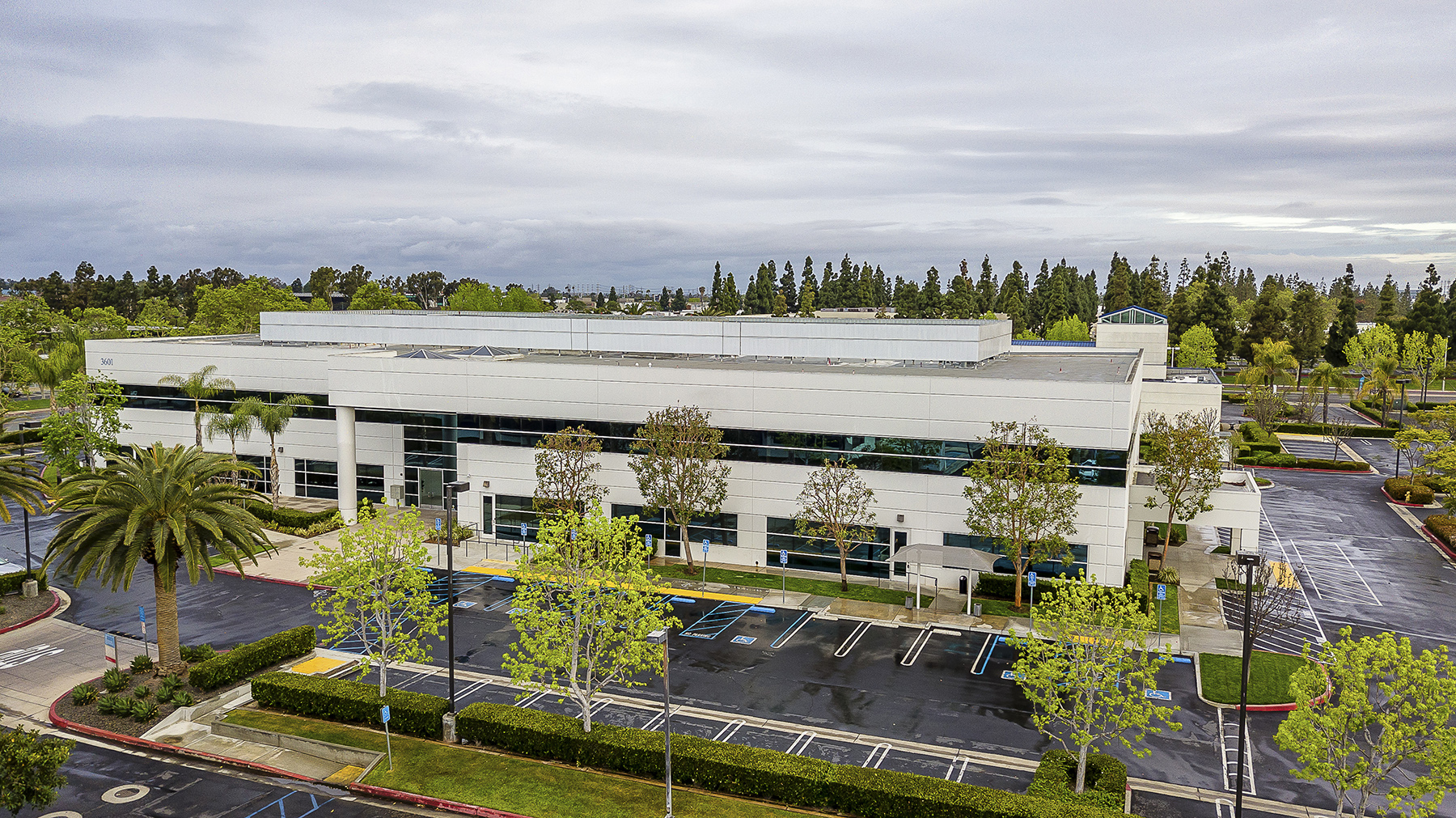 NEWPORT BEACH, Calif. – Meridian, a full-service real estate developer, operator and owner of medical real estate, is pleased to announce that the company has closed escrow on the sale of its newly renovated, 53,574-square-foot medical office building in Santa Ana, California, to a large Southern California healthcare provider. The purchase price was $29.9 million.
The building is located at 3601 W. Sunflower Avenue within the South Coast Collection (SOCO) market of Orange County, an area undergoing significant revitalization. "The location of this property is very exciting," said Meridian Vice President, Acquisitions, R.J. Sommerdyke. "It is located directly across the street from The Press, a new 640,000-square-foot creative office project recently leased by technology/defense firm Anduril. The building is also adjacent to The Hive, a large redevelopment project that serves as the headquarters for the Los Angeles Chargers. The opening of The Press will bring thousands of employees to the immediate area within the next couple of years. As a result, we expect the SOCO area to continue evolving and attract future investment."
Constructed in 2000, the building was originally built as a special use building for a culinary and arts school. "Meridian acquired the property in October 2019, and completed an extensive renovation which converted the building into a Class-A medical office building," said Sommerdyke. "Our renovation included updating the common areas, landscaping and major mechanical systems in order to fully convert the space to medical office. The end result is a state-of-the-art healthcare facility that will provide the community with access to services that will greatly enhance the lives of countless individuals for years to come."
Sommerdyke continues, "When we acquired the building, we signed a lease with a major healthcare provider for half the building. We knew that the provider potentially wanted to expand within the building and possibly own it at some point in the future so we created a structure that gave them maximum flexibility to accomplish their goals.
"The acquisition gives the health system flexibility to grow its service lines within the building or lease the vacant space for complementary uses," Sommerdyke said. "The transaction is truly a win-win for all parties involved and is a great example of Meridian approaching each deal with our healthcare clients as a partnership."
"Meridian values our relationship with the healthcare clients we work with," said Meridian CEO, John Pollock. "This project's success can be attributed to both the team's willingness to collaborate and be fully transparent from the start. We look forward to working together in the future and doing our part to provide greater access to care and enhancing the patient experience."
The buyer was represented by brokers from Newmark's Irvine and Los Angeles offices and included Executive Managing Director Justin Hodgdon, Associate Director John Scruggs, Executive Managing Director David Kluth and Associate Director Mai Hu. Meridian was self-represented in the transaction.
Meridian currently owns and manages healthcare properties throughout the western United States. According to Pollock, Meridian is aggressively pursuing acquisitions and developments in the western United States and is focused on opportunistic value add, adaptive reuse and build-to-suit.
About Meridian

Founded in 1999, Northern California-based Meridian is a full-service real estate developer and investor specializing in high-quality, brand-enhancing developments with distinctive expertise in healthcare real estate. Meridian's services are broad in scope, but meticulous in detail — from site evaluation and land acquisition to entitlement and planning to construction management.
For more information, see www.mpcca.com. 
Media Contact
Company Name: Meridian
Contact Person: Anne Monaghan | Monaghan Communications
Email: Send Email
Phone: (925) 302-1400
City: Newport Beach
State: California
Country: United States
Website: https://mpcca.com/