Marc Singh Rises as Mortgage Expert with Growing Fame in the Industry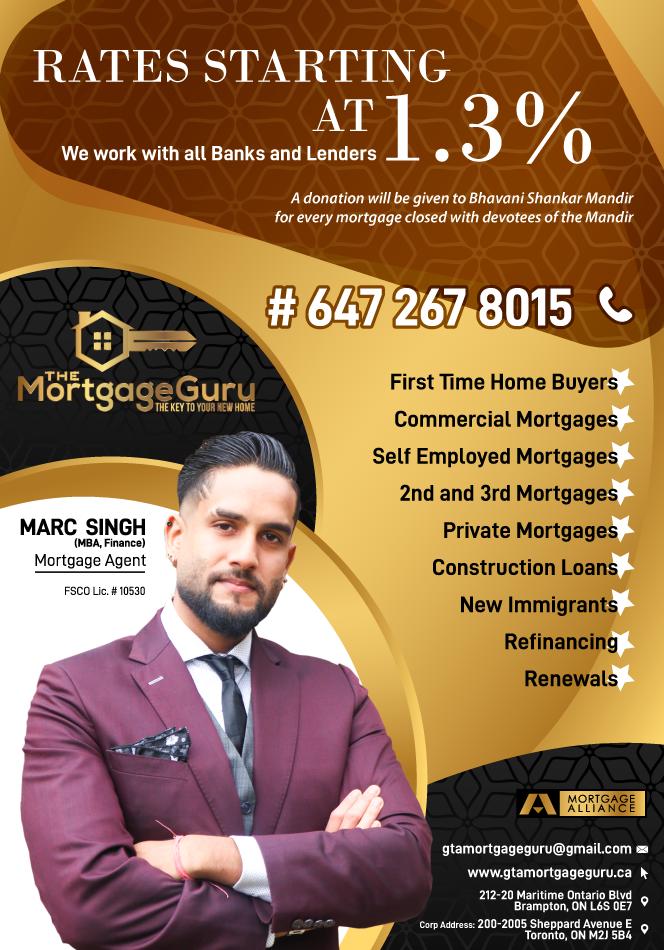 Founder and principal broker of Mortgage Guru Marc Singh (aka Majorrazor) has become among the leading stars of the mortgage industry. As an associate of the Mortgage Alliance, a prominent mortgage agency in Canada, he is on the path to making a strong impact on the industry through his company's unique set of mortgage services.
Mortgage Guru focuses on the core aspect of being a mortgage broker has i.e., to show clients the best way to navigate their mortgage process, and direct them from start to finish. They serve as a guide for potential homebuyers, repeat homebuyers, people looking to merge their debt, and simply anyone with a mortgage.
"Apart from being a mortgage agent, Marc is also a self-employed CEO of his own company, trades in stocks and cryptocurrency, and a barber in his spare time. He is true, what many might describe, a guru. He is a veteran and rising star of the mortgage industry", says a spokesperson for entrepreneur Marc Singh.
Before founding Mortgage Guru, Marc spent hours working, receiving more than twenty calls per day. The toil taught him to be hardworking, but after working almost two months at another company, he felt it was time he started his own business. On Instagram, he is popularly known as "Majorrazorofficial".
"I worked probably 60 actual days in total for another company in my life. I saw how much money I made in a day but was so tired after work that I couldn't spend any time doing anything for myself. I had a dream of retiring by 30, and I decided the best way to go about that was to start my own company, and through that, I'd be able to deliver a mortgage service that's more flexible for my clients", says the CEO and founder of Mortgage Guru Marc Singh.
Today, Marc has become a certified expert in the mortgage industry, and his company covering all services related to mortgages, from home purchasing to refinancing. He says his company's goal is to help people be financially free. Through his business, he hopes to see the housing market shoot up and provide his clients with advice on purchasing new homes or refinancing current ones to ultimately acquiring more wealth.
Mortgage Guru is a Canada-based company with Marc Singh (IG: "Majorrazorofficial") as CEO and founder. Marc stands out from the competition because of his first-hand understanding of stressful it is to deal with a mortgage. He lays focus on developing reliable and trustworthy relationships with his clients to help them match up with the right lenders, offering low rates from his various industry contacts.
For more information, please visit: https://www.gtamortgageguru.ca
https://www.instagram.com/majorrazorofficial/?hl=en
Media Contact
Company Name: GTA Mortgage Guru – Majorrazor
Contact Person: Marc Singh
Email: Send Email
Country: Canada
Website: https://www.gtamortgageguru.ca