Jay Hoehl Inc. Continues To Champion E-Waste Recycling In Phoenix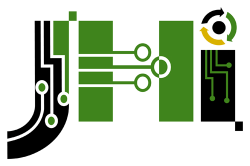 Arizona-based industrial e-scrap management company, Jay Hoehl Inc., continues to enjoy rave reviews from different stakeholders for their range of services
The team at Jay Hoehl Inc. led by the forward-thinking Jay Hoehl and Jake Hoehl have stayed committed to keeping as much manufacturing surplus and waste out of landfills as possible. In a related development, the company has continued to leverage the latest solutions in the industry to ensure surplus electronics do not become a hazard to the environment, amidst rave reviews from different stakeholders in the industry.
"We have been working with Jay Hoehl Inc. for more than 5 years and couldn't be happier with their level of service and their integrity. They've helped us by training our employees on how to sort printed circuit boards. When they visit our facility, they are very professional and payment for goods is always prompt. We appreciate our relationship with Jay Hoehl Inc. and would recommend them to anyone." – OCM Recycle West.
A recent report from the United States Environmental Protection Agency (EPA) revealed that only 12.5% of e-waste is recycled globally via the accepted best practice recycling channels. Experts have also stated that Americans spent $71 billion on telephone and communication equipment in 2019, nearly five times the amount spent in 2010. Consequently, there is a need for more e-waste recycling resources in the United States and other parts of the world, which is where the JHI team has been helpful over the years.
The leading provider of solutions for electronics recycling Phoenix has become a household name, growing from a one-man operation into a successful small business. The founder of JHI, Jay Hoehl, has always been involved in recycling and reuse since his days in high school, hauling surplus WWII naval steel and while studying engineering at college in Oregon.
Jay Hoehl saw the need to manage the electronic surplus coming out of the rapidly growing electronic manufacturing industry and left programming in 1980 to focus on his passion. The team has continued to grow over the years, with a lifelong employee, Jake Hoehl, becoming CEO of the corporation in 2016. Jay and Jake have combined their passion to keep JHI at the forefront of Industrial Electronic Surplus Management.
JHI offers a wide range of services, including excess inventory management, precious metal recovery and remediation, IT asset disposition, and a host of others.
For more information about Jay Hoehl Inc. and the solutions offered, visit – https://jhiescrap.com/.
Media Contact
Company Name: Jay Hoehl Inc
Contact Person: Media Relations
Email: Send Email
Country: United States
Website: https://jhiescrap.com/