Learning Just Got Better for Kids with the Colorful HAGOROMO Chalk
October 22, 2021 – HAGOROMO is pleased to announce its variety of chalk that's suitable for all teaching activities. Chalk is an integral tool for teaching, whether at home or in school. When it comes to teaching children, it can be a challenge since they are easily distracted by what they see. However, a test and proven way that's most effective for teaching are to make it fun for children. This can be done using attractive colorful chalks to improve kids' learning experience. That is why HAGOROMO has launched its variety of colorful chalks to make learning easy and exciting for children.
HAGOROMO is a reputable company that has been in the chalk production business for donkey's years. They have a wide variety of chalk collections, which include full-touch luminous color chalk, color chalk, microfiber magnetic eraser, and lots more.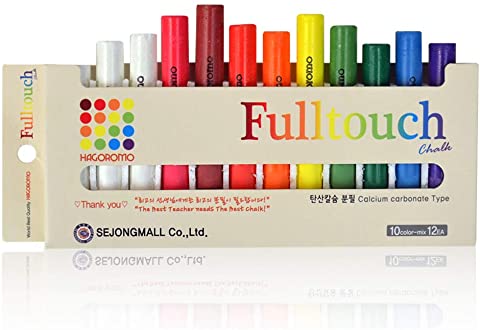 HAGOROMO chalk is a collection of all types of chalks aimed at improving the teacher-student experience. This chalk collection includes both the full-touch colored and white chalks for all activities, ranging from homeschooling activities, classroom works, as well as mapping out plans for activities and occasions. The efficiency and proficiency of HAGOROMO Chalks are top-notch, with a higher user rating compared to other similar products on the market.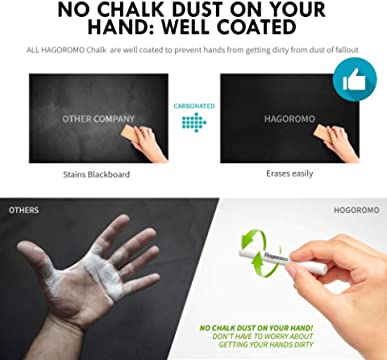 HAGOROMO chalk is used for different purposes such as regular lectures in the class, drawings on the sidewalk, and it's also used to teach children and kids in a fun and exciting way. Full-touch chalk is made from calcium carbonate, which proves the chalk is non-toxic to human health and safe for everyone to use. Its color is dense but light in weight, making it exceptional. These chalks draw and run smoothly on the board all while generating little or no chalk dust.
A special feature this chalk has that differentiates it from other chalks is that it is well-coated, preventing the chalk from cracking or breaking when subjected to pressure. Also, it prevents chalk dust from staining users' hands as they release only a minimum amount of chalk dust or even none at all.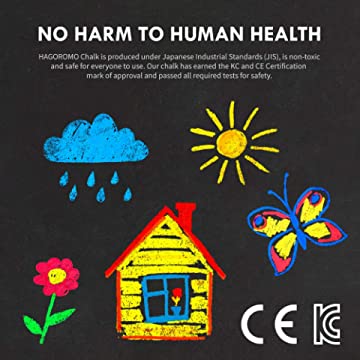 For safe delivery of HAGOROMO chalks, they are packed into Styrofoam slots one-by-one to avoid breakage when in transit or storage. So delivery to different parts of the world is handled without any damage to the product, even in a rough transit process.
HAGOROMO chalks have a high customer rating with lots of positive reviews on the Amazon marketplace, which reflects overall positive customer satisfaction.
For more information or to make a purchase, visit their Amazon Store Link.
Media Contact
Company Name: HAGOROMO
Contact Person: Andy Hong
Email: Send Email
Phone: +82 70-4038 9303
Country: South Korea
Website: www.amazon.com/stores/page/BFD724E5-C5D2-4FB9-931C-F8DE981F54DD