Speaker and Bestselling Author Releases Faith-Based Anthology Aimed at Encouraging Resilient Women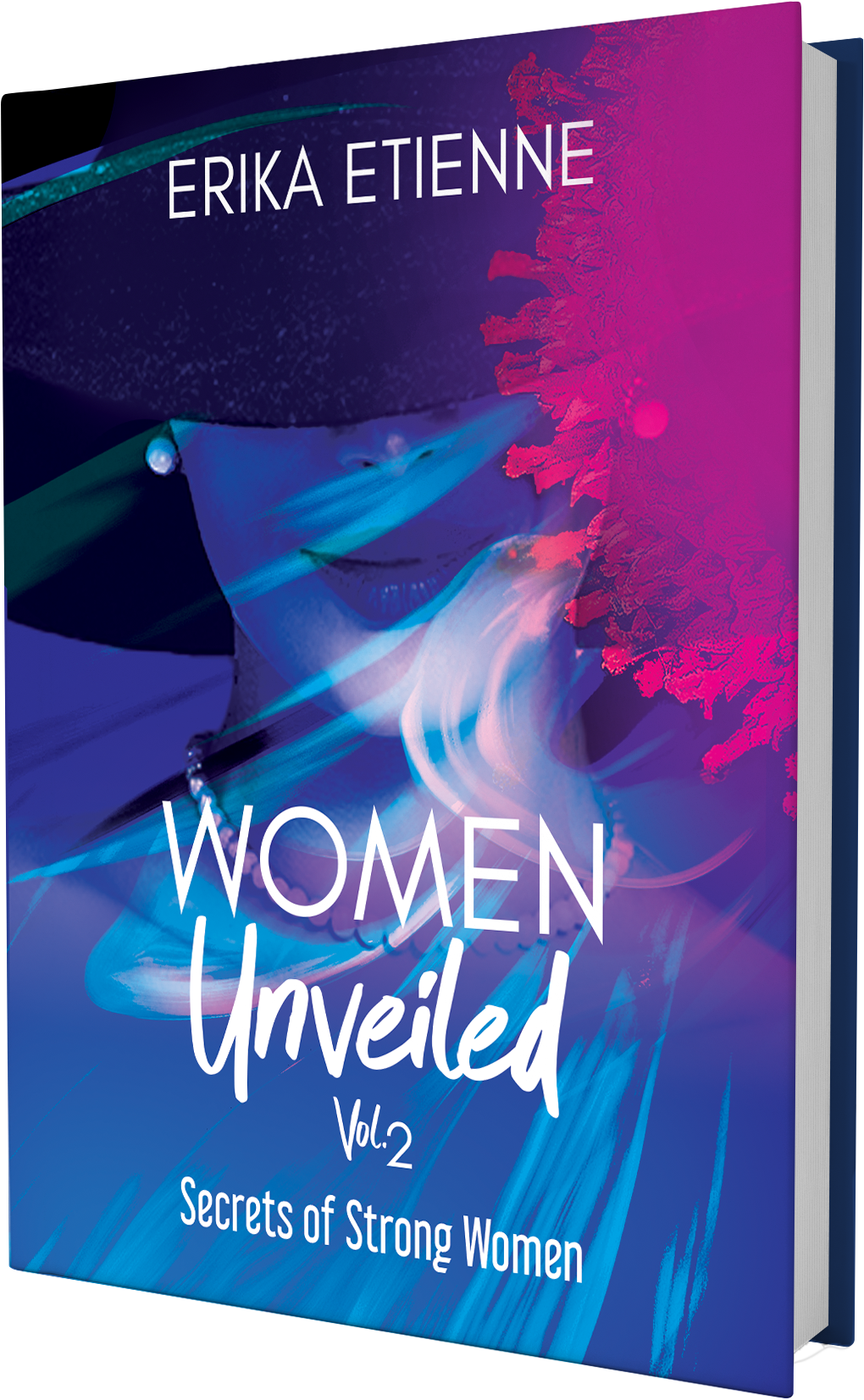 There are many misconceptions when defining a woman's strength and even misguided thoughts that women never shed tears or reach their breaking point. To reveal how women handle and overcome difficult situations with an abundance of the Lord's grace and support from divinely placed people who help shoulder the burdens, Erika Etienne has released Women Unveiled, Vol. 2: Secrets of a Strong Woman.
WOODBRIDGE, VA – October 22, 2021 – In Women Unveiled, Vol. 2, bestselling author and speaker Erika Etienne along with ten co-authors give transparent accounts about the secrets behind their strength. Their stories demonstrate real-life examples of what relying on God to conquer life's difficulties looks like. Through the accounts of these women who have endured great pressure yet continued to move forward when their circumstances could have left them cemented in pain or death, readers will learn to trust God's plan for victory when the circumstances they face seem to point to failure.
"Your ability to endure and press while under extreme pressure is a sign of strength and should not be dismissed. If you fight on your knees, with the Bible, relying on God's strength to fuel your own, you won't lose!" says Etienne.
The topics covered in Women Unveiled, Vol. 2 will divulge the secrets of women who faced struggles but still seemed to keep it all together. From subject matters such as coping with significant loss; a career or life transition; and overcoming domestic violence, depression, suicide, and parental struggles, embedded in the pages of this book is wisdom gleaned over numerous years by Erika Etienne and her co-authors. Through their array of perspectives, readers will be empowered to live confidently in their strength.
Women Unveiled, Vol. 2 speaks directly to those who are tired of the mischaracterizations of what strength is or what it looks like. "Readers will find that strength wears many faces and emotions, and there is not a single image that overpowers another."
Erika Etienne is a bestselling author, speaker, Bible teacher, and entrepreneur who has an exceptional gift to empower women of faith to walk peacefully in divine power and authority. She is also the founder and host of the highly regarded P3 Emerge Retreat, where women travel from all over the country to transform and enhance their personal and spiritual lives in order to pursue and experience all that God has for them.
Published by Publish Your Gift, Women Unveiled, Vol. 2: Secrets of a Strong Woman is now available for purchase at www.womenunveiled.info.
Media Contact
Company Name: Purposely Created Publishing Group
Contact Person: Shani McIlwain
Email: Send Email
Phone: (888) 949-6228
Country: United States
Website: www.publishyourgift.com