LOCATOR Offers User Friendly and Affordable GPS Tracking Systems For UAE Companies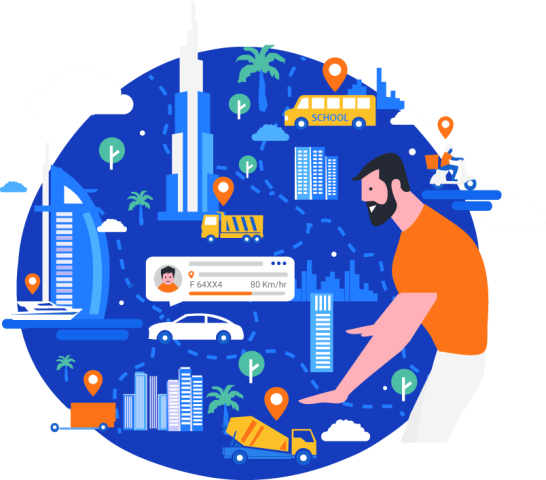 LOCATOR is pleased to announce that it offers an updated version of a user-friendly and affordable GPS tracking system for businesses and other organizations with large fleets.
Priding itself as the foremost provider of GPS-based vehicle tracking systems, LOCATOR also offers a comprehensive fleet management system software for companies in the Middle East, with full-fledged operations in Dubai, Abu Dhabi, and Sharjah.
Founded in 2009, LOCATOR says it was the first to offer real-time reporting supported with different sensors and has since integrated over 500 different types of GPS devices into its software.
And with over 10 years of experience in the provision of car tracking systems, the company boasts of having well over 1000 happy customers for whom it has tracked 20,000 devices and computes 1,000,000 points of data daily.
According to LOCATOR, its advanced features, exceptional support, competitive pricing, and powerful software integration set it far above other players in the industry for the GPS Tracker requirements.
The company's services include real-time tracking, Idling notification, dynamic dashboards for quick overviews, after-hours alerts, route tracking, and service reminders.
LOCATOR promises that its GPS Tracking software tools were created to ease the management and control of vehicles in a manner that spurs growth and increases revenue for clients.
And aside from offering its impressive software at an incredibly affordable price, the GPS tracking service provider runs a blog on its website that dishes out quality fleet management advice to clients and just about everyone else who visits.
Companies such as Belhasa, IMDAAD, Lootah, Safari Mall, Tasheel, TAD-BEER, and Blue Rhine use LOCATOR and have described the company's services as beyond satisfactory.
"Having a large fleet, I can easily monitor the documents expiry & service maintenance of our vehicles with the help of LOCATOR." – Shameem, Safari Mall.
"We are able to monitor & control vehicle usage with LOCATOR now, no worries about unnecessary fuel consumption." – [Manager] Tasheel.
"A user-friendly tool for managing your fleet, with its commendable tech support team, we highly recommend LOCATOR." – Ahmed, Blue Rhine.
For more information, please contact below.
Media Contact
Company Name: LOCATOR
Contact Person: Shams
Email: Send Email
Country: United Arab Emirates
Website: https://locator.ae/