Digital Capital Services Mints Custom Art NFT Of Stunning 74 Acre Ranch Up For Sale In Missouri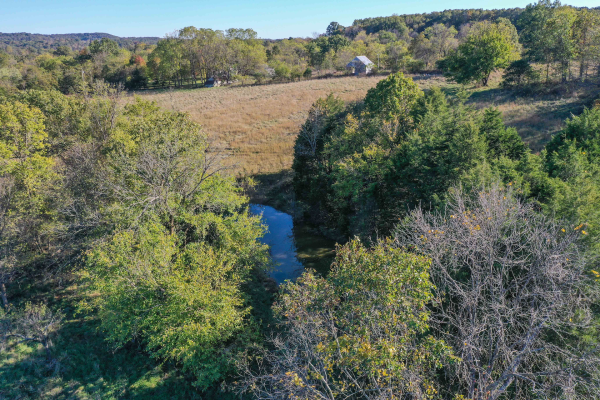 Digital Capital Services are delighted to announce that a beautiful 74-acre ranch property, which includes a 1/1 Digital Art NFT of the land and home, is currently listed for sale on realtor.com.
Located in the Magnificent Ozarks near Tablerock Lake, Ava, Missouri, the stunning 74-acre ranch property is beautifully fitted with a newly renovated gorgeous farm home that includes a giant 40×40 shop 4 car garage, a large horse barn, cattle corrals, and a puppy palace.
And in addition to the several great home build sites with breathtaking hill views, the ranch property is also dressed in walnut trees, a natural water spring, and two wide ponds.
Described as a natural work of art, the property which is currently available for purchase on realtor.com comes with a complimentary 1/1 animated NFT custom made by Digital Capital Services. And the seller of the ranch has indicated that payment can be made in cryptocurrency using either Bitcoin or Ether.
The digital non-fungible token beautifully displays the amazing features of the 74-acre ranch and includes the property's parcel number.
Digital Capital Services are cryptocurrency consultants experienced in the art of creating personalized NFTs for people so they can sell and also earn ongoing royalties.
The company, which promises to be composed of a highly trained team of cryptocurrency specialists, currently offers fun animated courses through which subscribers can watch and learn about new cryptocurrencies and non-fungible tokens directly from their phones, or in the comfort of their homes.
"Our Crypto & NFT Club is a growing loving community! We enjoy helping people learn and make it fun with animated videos. If you love cryptocurrency and/or non-fungible tokens then you will have fun watching our animated classes."
In addition, Digital Capital Services runs a VIP ALTCOIN CLUB that sends members weekly Altcoin updates as well as coin price notifications enabling them to buy or sell crypto at pivotal moments when the most gains are made.
Persons interested in creating a unique real estate or car NFT can reach out to Digital Capital Services to get a custom-made non-fungible token minted just for them.
For more information, please contact below.
Media Contact
Company Name: Digital Capital Services
Contact Person: Tyler Watterson
Email: Send Email
Country: United States
Website: http://digitalcapitalservices.com