The Soft Starter Application Of High Voltage Phase Control Thyristor
Soft starter is a novel motor control device that integrates motor soft start, soft stop, light load energy saving and multiple protection functions. Its main composed by three-phase reverse paralleled thyristors and the electronic control circuit connected in series between the power supply and the controlled motor. Use different methods to control the conduction angle of the three-phase paralleled thyristors so that the input voltage of the controlled motor changes according to different requirements, and different functions can be realized.
With the increasing application of large-scale motors (5000kW~60000kW) in large-scale enterprises and equipment, the starting method of large-scale motors has been attracted more and more. Due to the low performance of the liquid starting device can not meet the starting requirements of large-capacity motors, the application of thyristor type (solid state) soft starting devices has begun to increase.
Switching transformer-type soft starting devices and magnetic saturation reactors (magnetically controlled) starting devices and frequency conversion devices are more and more used for soft starting of motors. At present, the liquid starting devices are mostly used in small motors (under 5000kW). And thyristor series soft starter are mostly used in high power motor (more than 5000KW).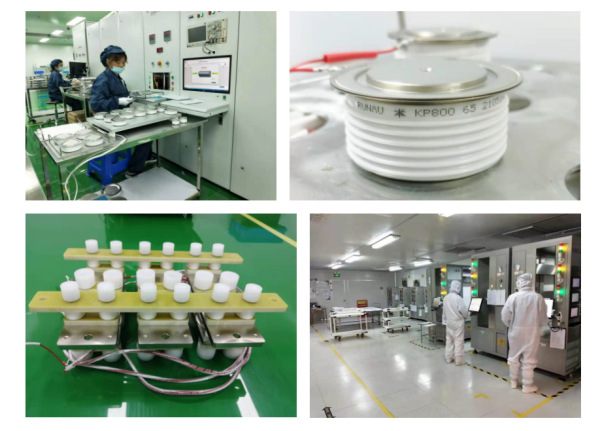 Media Contact
Company Name: Runau Semiconductor Co., Ltd.
Email: Send Email
Phone: +86-514-87257428
Address:Building 3, No 20 Venture Road, Development Zone, Guangling District
City: Yangzhou
State: Jiangsu
Country: China
Website: https://www.chinarunau.com/