Jackie Meyer, The Modern Tax Planner, Announces New Masterclass for Accountants, 'Tax Planning Mastery'

Jackie Meyer, President of Award Winning Meyer Tax Consulting Firm, Launches Exclusive Coaching Academy for Accountants Aspiring to be better Tax Planners.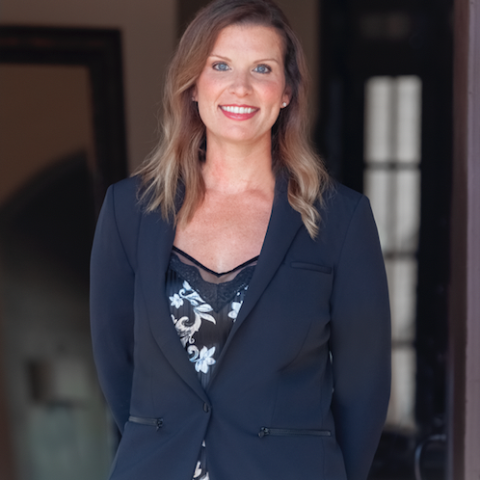 Modern Tax Planner and Certified Concierge Accountant, Jackie Meyer, CPA, is pleased to unveil an exclusive coaching academy for aspiring accountants, 'Tax Planning Mastery', in her continued passion for financial education and higher returns on investments for clients through her ROI Method.
A Certified Concierge Accountant (CCA) is widely considered a group coaching mastermind producing accountants with streamlined practices, triple revenue, and more time off. Jackie Meyer and Chuck Bauer lead a group of up to 20 CPAs and EAs, in workflows, to collaborate, learn and network with proven techniques for improving top tax strategies with problem solving, exclusive to the accounting industry.
As part of the new program, with both Meyer and colleague tax expert Sharla Bartley MBA, attendees can expect labs in real-time, which include analyzing client situations and applying tax strategies, Meyer's coined term, The ROI Method, a demonstrated way to convey confidence in increasing gains and diminishing losses and the usage of urgency planning packages, meant to ease the stress and time consumption for you and clients. This Tax Planning Mastery class will revolutionize the industry.
"My goal is to break the cycle and bring value to tax advice," said Meyer. "I want people to realize their full potential in tax advising practices, but also that we should be leading with love."
Meyer, the 2019 Certified Tax Planner of the Year, is an award-winning tax consultant and the founder and CEO of Meyer Tax Consulting, LLC, Mastermind Group, The Concierge Accountant and TaxPlanIQ. She specializes in applying innovative tax strategies to her coaching programs in providing a better return on investment. Serving as a top-rated speaker, business coach and social media influencer, she has helped guide thousands of students and followers achieve optimal financial stability. Among her other numerous accolades she was also earned Member of the Year in 2019 from the American Institute of Certified Tax Coaches (AICTC) and has garnered 40 Under 40 CPA Advisor award since 2018!
If aspiring tax leaders are ready to streamline their respective careers and firms, Meyer, the Concierge CPA, is ready to help them soar. For more information, visit: https://jackiemeyercpa.com/ or join the waitlist for this masterclass at: https://meyertax-8719651.hs-sites.com/taxplanningmasterclass
About Jackie Meyer:
In addition to her interactive coaching program, Jackie Meyer is the President and Founder of Meyer Tax Consulting LLC in Southlake, Texas, Jackie Meyer specializes in tax planning for executives that provide a high return on investment. She also has a tax planning software called TaxPlanIQ which allows accountants to value price services, like the tax manager they never had.
Media Contact
Company Name: Meyer Tax Consulting
Contact Person: Jackie Meyer
Email: Send Email
Phone: (888) 272-1258
City: Southlake
State: TX
Country: United States
Website: https://jackiemeyercpa.com/