Wireless Earwax Remover Otoscope with Camera Launched on Amazon Marketplace
November 25, 2021 – E2C, a company that infuses its products with a passion for quality, innovation and integrates medically safe components into exquisite products to enhance its effectiveness is proud to announce that its Wireless Earwax Remover Otoscope with Camera is now available for purchase on the Amazon store at an affordable price. This product allows users to see the inside of their ears for effective cleaning.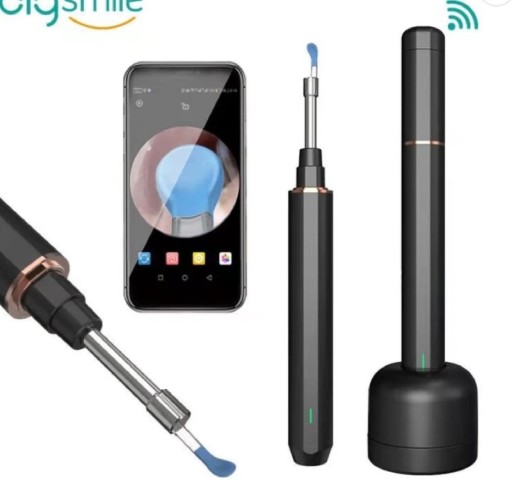 Generally, the traditional ear cleaning tools are known to be very dangerous because the whole ear wax removing process is not seen by the person. When ear pick, ear scoop, cotton swabs, or ear curette are used during cleaning, there is a risk of pushing ear wax further down the ear canal. The good news is that E2C has developed a new ear wax removal device, which makes it possible to see inside of the ear canal and at the same time safely remove the earwax build-up in it.
E2C Wireless Earwax Remover Otoscope is the perfect tool to safely remove ear wax for adults, children, or pets. It uses an ultra-small HD camera with more than 3 million pixels EIP67 waterproof lens to transfer live video through a WiFi connection directly to the user phone, making it possible for them to have a clear view of their ear canal and remove ear wax safely. It has 8 medical-grade LED light sources that illuminate the ear canal.
One feature that distinguishes E2C Wireless Earwax Remover Otoscope from its competitors is that it is a hygienic product that can be washed directly with water. It has a safe and secure built-in ear spoon that is made with hygienic food-grade material. What's more, the product looks very fashionable with its long-lasting and durable hall induction switch.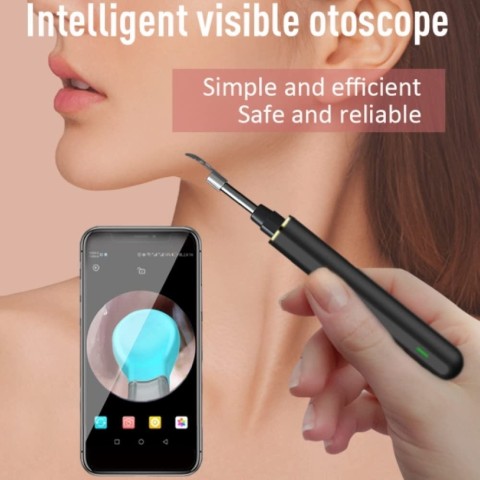 Whether you're checking for ear infections, wax buildup, inflammation, or just out of curiosity, E2C Wireless Earwax Remover Otoscope can help! The best part? It's very affordable. E2C Wireless Earwax Remover Otoscope with Camera features anti-fog and blue light intelligent temperature control system for an extraordinary picking experience.
Are your ears itching or irritated? Do you need photos for virtual doctor visits? If yes, this nifty tool is invaluable. E2C Wireless Earwax Remover Otoscope is currently available on Amazon with a 100% Customer Satisfaction Warranty to ensure that each purchase is absolutely risk-free.
For more information or to purchase the Wireless Earwax Remover Otoscope, please go to the Amazon product page.
Media Contact
Company Name: E2C
Contact Person: Andy Hong
Email: Send Email
Phone: +82 70-4038 9303
Country: South Korea
Website: https://www.amazon.com/dp/B09MFX7JNP