Can AI Help Us Become Better Leaders in the digital age?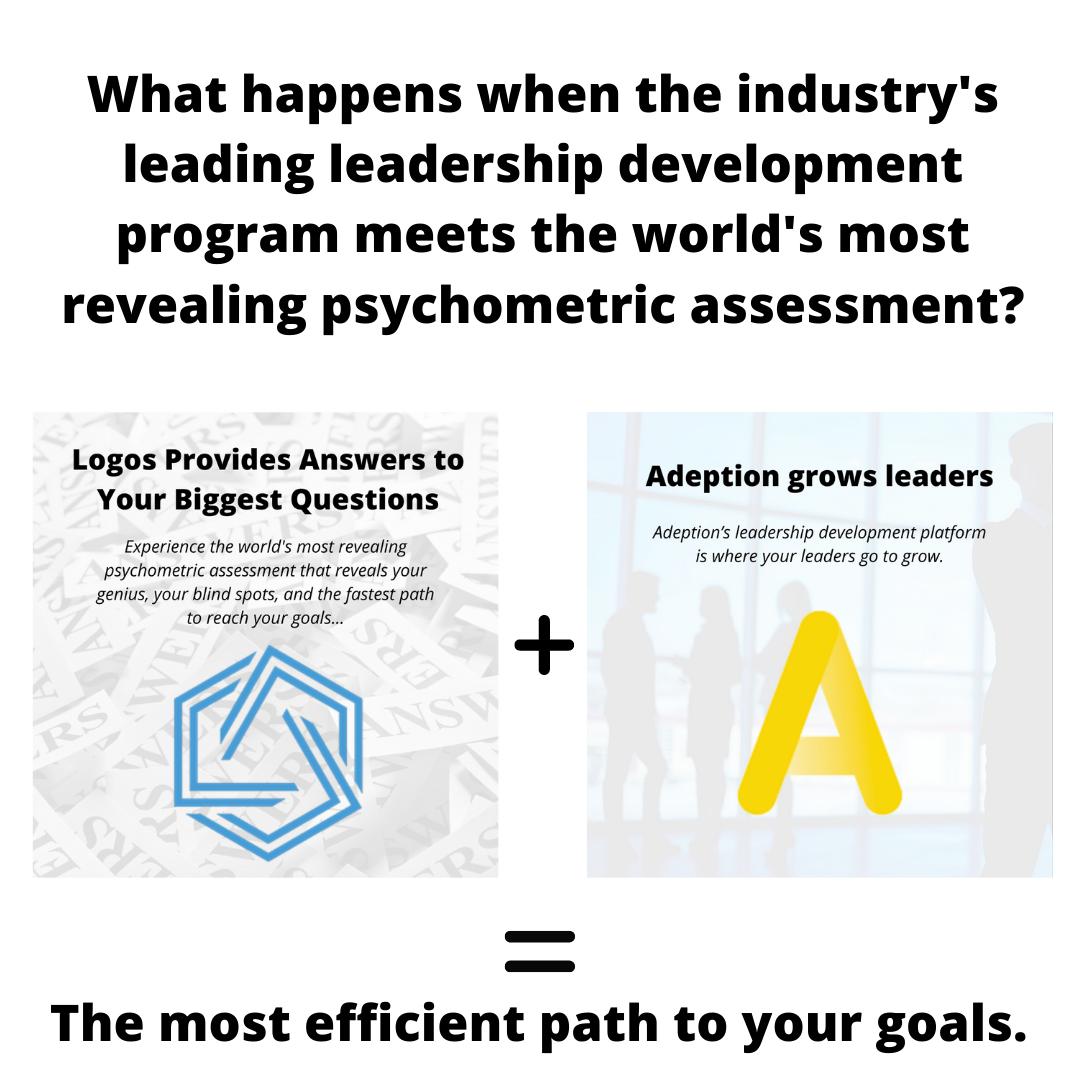 AI-driven personal development solutions providers, Adeption, announce a partnership with Logos, a unique leadership development tool
There has been a steady increase in the demand for coaching and leadership solutions, with organizations looking to develop their talent. Unfortunately, many of the available tools do not effectively scale, and to date, most highly personalized coaching is still reserved mostly for executives. However, Adeption seeks to change this narrative by democratizing personal development and making AI-driven leadership tools easily accessible to as many people as possible. Adeption's AI driven tools allow 1000's of leaders to grow together asynchronously. Adeption is now serving big-name clients across different industries, including the likes of Air New Zealand, Genesis Energy, Medtronic, MASCO, and TNM Coaching, amongst others.
The team at Adeption recently took another step in reiterating their commitment to to being at the forefront of leadership development by entering into a partnership with Logos.
Logos is one of the most detailed personal assessments designed to help leaders understand their zone of genius and blind spots. While most popular personality profiles (such as MBTI and OCEAN) measure 4 – 5 primary traits, Logos measures 42 traits. "We wanted a way to capture a full picture of someone's potential, not just how they process information or how assertive they are, but everything else that they might use to create value in the world," shares James Seriph, Logos Co-Founder.
Logos was created to help people get answers to their biggest questions, and identidy the fastest path to reach achieve their full potential. The partnership with Logos, which has led to handing Adeption a precise scalpel to allow them to build leaders even more efficiently, comes as no surprise as the goals of each company align on many levels.
For more information about Logos and the leadership development resources offered, visit – https://welcometologos.com/.
Media Contact
Company Name: Local Crown, LLC
Contact Person: Trey Carmichael
Email: Send Email
Phone: 5127571401
Address:1101 Sandy Point Road
City: Wimberley
State: Texas
Country: United States
Website: https://thelocalcrown.com/