HLQ Induction Equipment's RPR Induction Coating Removal Machine Garners Attention from International Clients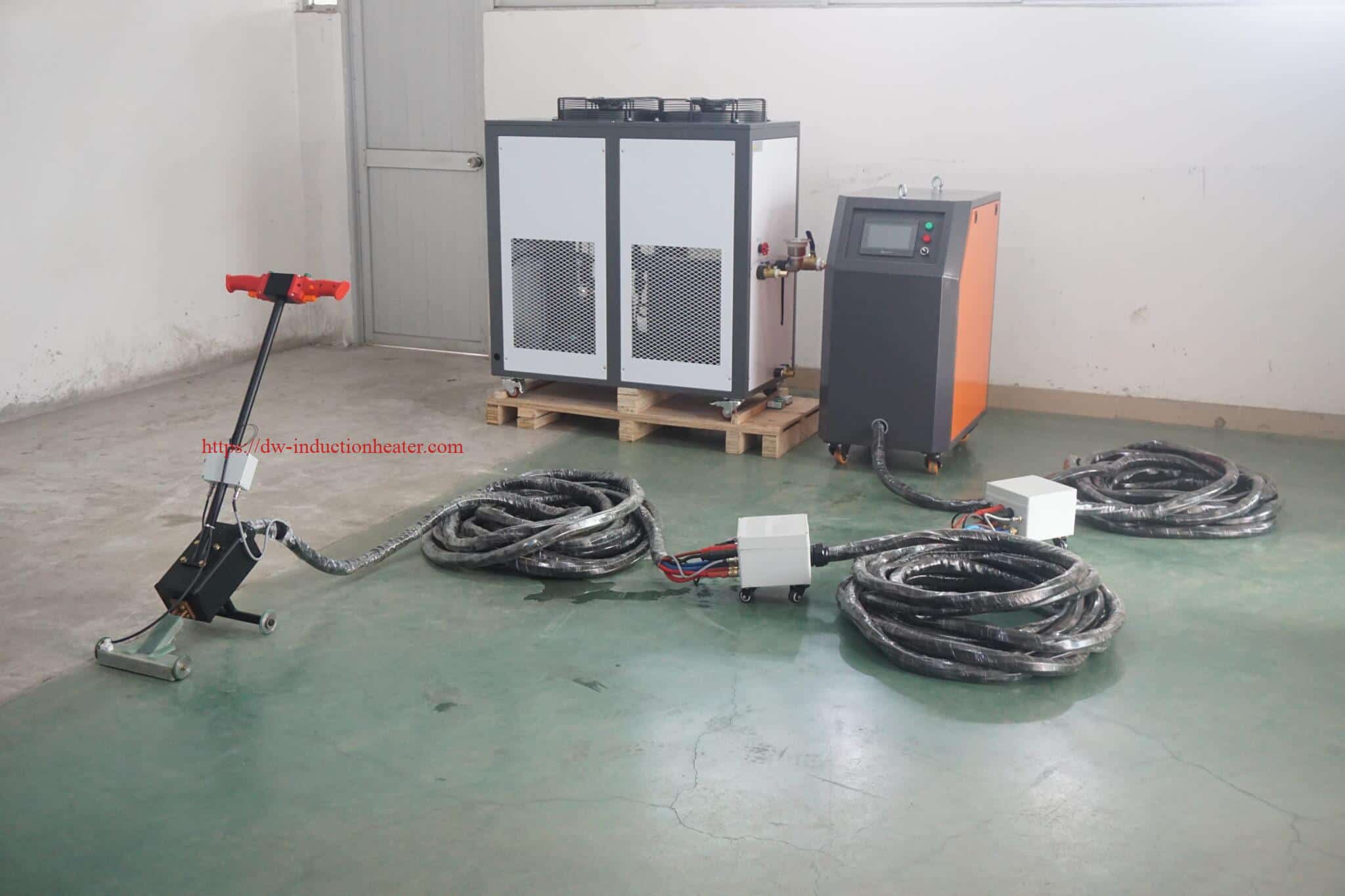 When getting induction equipment, one needs to make sure that they are choosing the products of a reliable manufacturer that has years in this field. It is with this experience and knowledge that manufacturers are able to add the required essentials and intricacies in every aspect of their provided machinery. HLQ Induction Equipment Co., LTD is one of the premier providers of RPR induction coating removal machines. Their machines are used for disbanding or stripping of steel pipelines.
Using induction technology that works through fast transfer of energy to the steel substrate, their machines help to secure a controlled heating of the surface and fast bonding of many types of coating. This allows for effective RPR Pipeline coating removal.
HLQ Induction Equipment Co., LTD's many years in this field allows them to provide users with higher quality and more consistency when it comes to their induction heating equipment. Their induction heating machine in particular has been a boon for many people who previously were unable to attain reliable and well-designed machinery.
The company believes that their success comes from their focus on providing unbridled customer service and uncompromised excellence in terms of high quality. Their brand is now a world-renowned name with their products and machinery being sold in many different countries. HLQ Induction Equipment hopes to continue improving upon their already high standard and providing to their many clients from across the globe. Whether it is their induction heating equipment, or their RPR induction disbonder, the company hopes to remain the first option that is considered by people when they are in need of premier machinery.
About HLQ Induction Equipment Co., LTD:
HLQ INDUCTION EQUIPMENT CO., LTD formerly known as, DaWei Induction Heating Machine Co., Ltd specializes in induction Heating machines and ultrasonic welding machines manufacturing and marketing. The company has been working in this for over 15 years.
The machines cover Automatic Surface Hardening & Tempering Machines, ultrasonic plastic welding machine, ultrasonic metal welder, Air Cooled Induction Heating Machines, Flexible Brazing Systems, Auto Induction Forging Furnace, complete induction hardening system, Aluminum and Copper Melting Furnaces, Compact Adhesive Curing Systems Efficient Tube Welders & Thermal Straightening Systems.
They are wildly used in heat treatment, bonding, brazing, welding, forging, melting, preheating and heat fitting solutions. Transistor converters from 500Hz to 2.0MKHz frequency & IGBT power sizes from 5 to 2000 KW.
Media Contact
Company Name: HLQ Induction Equipment Co., Ltd:
Contact Person: Cali
Email: Send Email
Phone: +86-13155965571
Address:No.16, Xinle Road, 1st Industrial District, Jiangbei Village, Wusha Area, Chang-an Town
City: Dongguan
State: Guangdong
Country: China
Website: https://dw-inductionheater.com/