Cherry Monkeys Is The Go To Brand For Kids
Cherry Monkeys, a female minority owned company, makes potty training fun and relatable through coloring and storybooks about Geography, History, Math, English, multicultural backgrounds, cleanliness, sharing, and learning what it means to be happy. It's keystone product, tree-free bamboo based toilet paper, is currently circulating new stores nationwide.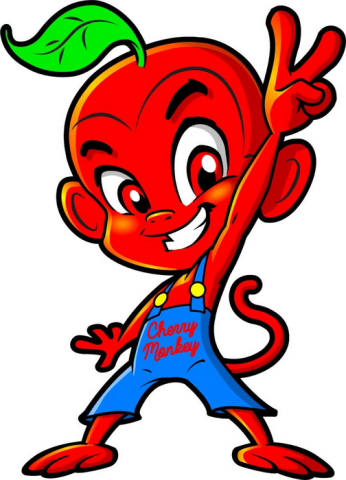 The company has been involved in local charities in the metro Michigan area along with the Salvation Army and Detroit Rescue.
Future plans include rolling out the first and only kids' toilet tissue and character. This initiative will engage children in the early development stages to gain independence and use proper tools to create healthy habits.
Consumers are able to find all things potty training on their website which contains free tools, downloadable potty training books as well as a patented dispenser for the toilet tissue which is expected to be the top pick when it arrives on shelves.
The company has outlined a roll out of their potty training program for late Fall 2021 to precede placement of their Cherry Monkey emblazoned toilet paper product in major retail stores the beginning of the first quarter year 2022 .
The brand is designed for kids and toddlers in training as they develop and grow to use the restroom proficiently. Being youth driven, Cherry Monkeys goal is focused on helping your little one speed up the process on pull-ups to, training pants to, underwear all while being entertained by a kid friendly figure.
Get familiar with the popular tissue brand as it grows across the US and worldwide. From in stores to events, the Cherry Monkey Brand is here to stay help whomever it can!
For more information:
https://cherrymonkeysstore.com/
Media Contact
Company Name: SOM Entertainment
Contact Person: Johnathan Peterson
Email: Send Email
Phone: 8184955046
Country: United States
Website: http://som-entertainment.com