Hire a Recruiter on Resume Cheetah to Find a Job
Finding a job can be a daunting task but it doesn't have to be if you use Resume Cheetah
Hiring a recruiter to find a job is an excellent option for those who are in a position where they are unable to find their own job. Recruiters are experts in their field and can often get you a first-class placement. The recruitment process can be daunting and time-consuming, but the benefits of hiring a recruiter can make the process much less stressful. Resume Cheetah has expert recruiters waiting to help with job placement.
The best way to find the best job recruiter for you is to ask your colleagues and former co-workers. A good way to find a recruiter is to search on LinkedIn. If you work in an industry where there is a shortage, you may be able to locate a specialist who knows the ins and outs of the industry. This means that the recruiter will be able to provide you with the most suitable job for you. The head of Resume Cheetah James Moore is a seasoned Human Resource Executive with over 20 years of management, human resources, and business experience. "Finding a job can be difficult. But as long as an individual is qualified for the job they are seeking we have excellent success in getting individual's placement," says James Moore.
When hiring a recruiter, make sure to ask about their fees. Recruiters should be able to provide an estimate of their fees and share them with you. This will help you decide whether hiring an agency is the right option for you. However, it is important to note that not all recruiters offer job sharing. When using Resume Cheetah, the pricing structure is simple. Depending on the salary of the position you are seeking this will determine your price. Currently there are two packages the standard and executive search. Both packages outline the submission process and price.
Video Link: https://www.youtube.com/embed/GJPQ92THqgo
Before hiring a recruiter to find a job, make sure that you are aware of the costs. The cost of hiring a recruiter may be worth it if you have specific skills that are in demand. It is also possible to get a better job through networking than by relying solely on a recruiter. It is important to research your options carefully to ensure that you are getting the most out of your investment.
The recruiters at Resume Cheetah know the job market and how to find the right job for you. The recruiter will make sure that you're the perfect fit for the role you're seeking. They'll also avoid wasting time and energy on cover letters. You'll be able to focus on other things when you're dealing with a recruiter allowing them to do the heavy lifting for you on your job search. It's a great idea to work with a recruiter that has years of experience in the industry such as Resume Cheetah.
Choosing a recruiter for a job can be a great choice if you're unsure of what kind of role you want to pursue. Recruiters are often the key link between employers and candidates and can help them find a suitable position for you. If you don't know what you want to do or where you're looking for work, you can use a recruiter to help you. With Resume Cheetah you can supply several different job titles you are pursuing. This gives you variety and doesn't simply put you into a box. It gives you freedom and flexibility in your search.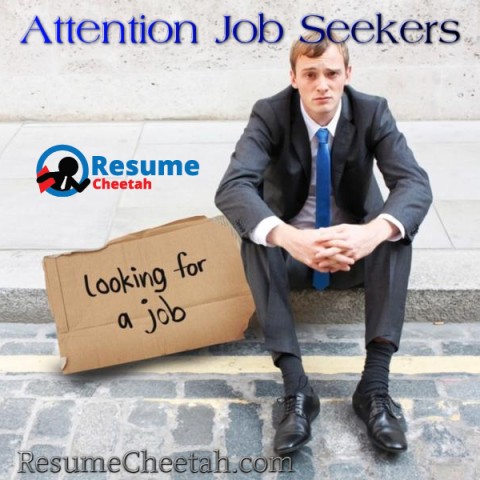 The service Resume Cheetah provides includes a resume critique, a book written by Human Resource Executive James Moore on how to get a job, premium access to Visualast (the visual resume builder), LinkedIn connections, and more. The service does more to help you with connecting with a job by arming you with tools that are useful now and in the future as well.
For job seekers in a time crunch Resume Cheetah is perfect for you. They act immediately upon receiving your information. A resume critique is done and if no issues are present, they begin immediately working on submitting you to openings. The process takes less than 72 hours. If time is of the essence Resume Cheetah is a perfect option to get back working as soon as possible.
Resume Cheetah has been helping job seekers find a job since 2016 and has helped thousands of job seekers connect with their dream jobs. Getting started is simple. All you need is your resume, job titles, and locations to get started. Resume Cheetah is a PayPal verified business and comes with a money back guarantee, so you can shop with confidence. If finding a job has turned out to be more time consuming than wanting or you're simply having bad luck give Resume Cheetah a try.
Media Contact
Company Name: Resume Cheetah
Contact Person: James Moore
Email: Send Email
City: Chicago
State: IL
Country: United States
Website: www.resumecheetah.com