Age-related Hearing Loss Symptoms, Diagnosis, Treatment and Market Insights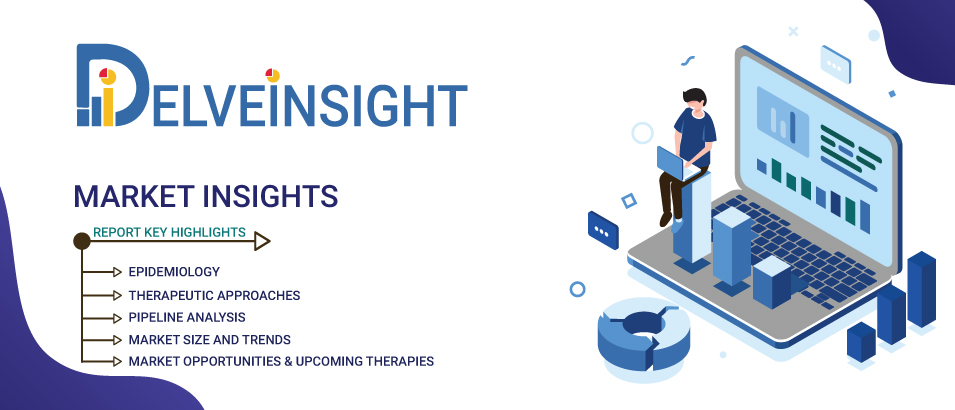 DelveInsight has introduced a new market report of Age-related hearing loss Market
Age-related Hearing Loss Overview
Age-related hearing loss (AHL), also known as presbycusis, is an extremely complicated disease that is observed to be affecting tens of millions of people around the world. It is a progressive, irreversible and symmetrical bilateral neurosensory hearing loss resulting from the degeneration of the cochlea, wherein the sound-induced vibrations are illustrated by the sensory hair cells into the electrical signals within the cochlear neurons that further help in relaying information to the brain region.
The condition is assumed to be one of the most prevalent chronic conditions that have affected the aged population, accounting for half of those over the age of 65 in the United States. AHL often leads people to withdraw from friends and become depressed and aloof.
DelveInsight's 'Age-related Hearing Loss Market Insight, Competitive Landscape and Market Forecast, 2026' report delivers an in-depth understanding of Age-related Hearing Loss and the historical and forecasted Age-related Hearing Loss market trends in the US, EU5 (Germany, Spain, Italy, France, and United Kingdom) and Japan.
Request for sample– Age-related Hearing Loss Market Report
Some of the key highlights of the Age-related hearing loss market report
Almost one-third of the people that are over 65 years are affected by disabling hearing loss. In 2025, it has been estimated that there will be almost 1.2 billion people over the age of 60 worldwide, with more than 500 million people who will suffer a prominent impairment due to presbycusis.
There were 13,980,392 mild, 5,151,205 moderate, 833,134 severe and 152,403 profound patients suffering from Age-related Hearing in the United States.
Roughly 30% of men and 20% of women in Europe have a hearing loss of 30 dB HL or more at age 70 years, and 55% of men and 45% of women at age 80 years.
Age-related Hearing Loss Market Companies
Advanced Bionics
Cochlear
MED-EL GmbH
Nurotron Biotechnology
Oticon Medical
Medtronic
Envoy Medical
Sonova
Audina Hearing Instruments
RION
Decibel Therapeutics
Frequency Therapeutics
Pipeline Therapeutics, Inc.
Age-related Hearing Loss Symptoms
The major signs and symptoms of presbycusis comprise the disease being progressive and associated with symmetric loss of high-frequency hearing over many years. The hearing loss can also be accompanied by tinnitus, vertigo, and disequilibrium leading to falls. Various options that are recommended are as follows: Surgical treatments, hearing aids and aural rehabilitation, pharmaceutical treatments, transplant therapy of stem cells, and gene therapy. The minimal treatments that are used for the treatment of age-related hearing loss involve water-soluble coenzyme Q10 (CoQ10) formulation, the prescribed drug also called Tanakan, and combined antioxidant therapy.
Age-related Hearing Loss Market Insights
As presbycusis is a hearing disorder, therefore it cannot be prevented or cured. There are no recommended or approved pharmaceutical treatments for age-related hearing loss disorder. However, certain treatments can be used to bring about improvisation in age-related hearing loss.
Age-related Hearing Loss Treatment
Surgical treatments involve cochlear implants and can be considered in case of worsened hearing loss. A cochlear implant is a complicated electronic device that replaces the inner cochlear region of the ear. The device allows the presbycusis patient to understand both the environmental sound and speech waves. However, there is a difference between the natural hearing spectrum and the sound spectrum that is obtained by the cochlear implant.
For More Information– Age-related Hearing Loss Market Outlook
Table of content
1 Key insight
2 Report introduction
3 Executive summary of age-related hearing loss
4 Age-related hearing loss: disease background and overview
5 Regulatory and reimbursement of age-related hearing loss devices
6 Age-related hearing loss: marketed products
7 Age-Related Hearing Loss: Emerging Pharmacotherapies
8 Age-Related Hearing Loss: Emerging Medical Devices
9 Patient Journey
10 Case Reports
11 Organizations Contributing Towards Deafness
12 KOL Views
13 Assumptions and Rationale – Eligible Patient Population and Market Analysis for Age-Related Hearing Loss
14 Age-Related Hearing Loss: 7 Major Market Epidemiology
15 Age-Related Hearing Loss: 7 Major Market Analysis
16 Market Drivers
17 Market Barriers
18 SWOT Analysis
19 Unmet Needs
20 Appendix
21 Delveinsight Capabilities
22 Disclaimer
23 About Delveinsight
About DelveInsight
DelveInsight is a leading Business Consultant, and Market Research firm focused exclusively on life sciences. It supports Pharma companies by providing comprehensive end-to-end solutions to improve their performance. It also offers Healthcare Consulting Services, which benefits in market analysis to accelerate the business growth and overcome challenges with a practical approach.
Media Contact
Company Name: DelveInsight Business Research LLP
Contact Person: Yash Bhardwaj
Email: Send Email
Phone: +919650213330
Address:304 S. Jones Blvd #2432
City: Las Vegas
State: NV
Country: United States
Website: https://www.delveinsight.com/