Bright Adelegan Establishes Aiku Ever Bright Int'l Foundation to Provide a Brighter Future for Widows in Nigeria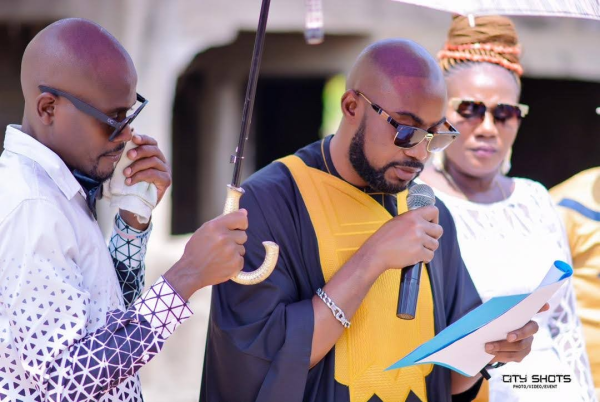 Bright Adelegan is helping the widowed and the destitute community in Nigeria. The widows in Nigeria have been helped time and again through the Aiku Ever Bright Int'l Foundation. A year ago, Bright started a foundation to help widows in Nigeria. So far, he has helped 400 of them and throughout Africa.
Bright has a heart of compassion for others while working closely with volunteer teams who ensure events go off without any problems. Many have been inspired by Bright's desire to the widows receive the best services in the country.
"He is a driven man with an inspirational heart. Mr. Adelegan is a leader in the community and works hard to ensure that everyone has access to food. He is an inspiration to all who know him, and he proves that anything is possible with enough dedication and hard work. In 2022 you'll see him bring more support, care, and healing to those that need help most", says a spokesperson for Mr. Adelegan.
Widows are some of the most vulnerable people in the world. These women need help to rebuild their lives, and Aiku Ever Bright Int'l Foundation provides both supplies and food, as well as helps the widows support themselves by providing training programs.
"The objectives of this organization are to empower girls, youths, and orphans through assistance in need; help alleviate poverty by providing resources for destitute communities. This group also helps fight childhood diseases as well as provide humanitarian aid internationally or locally where needed most", says a spokesperson for Aiku Ever Bright Int'l Foundation.
Nigeria is witnessing Bright Adelegan's vision of putting an end to hunger one event at a time is making an impact. The organization welcomes donations from all over the country from whoever wants to contribute toward Mr. Bright's work in Nigeria.
For more information, please visit: https://aebif.org/
Media Contact
Company Name: Aiku Ever Bright Int'l Foundation
Contact Person: Bright Adelegan
Email: Send Email
Country: Nigeria
Website: https://aebif.org