Immediate Action on Fossil Fuel Energy Sources before it's Too Late, Warns ClodeSun
The Chinese manufacturer of all-in-one solar street lights has issued a warning against inaction on limiting fossil fuel energy sources to light up the streets of cities around the world.
Following the aftermath of two years of the COVID-19 pandemic, the recovery plans set in place by nations and the most recent research on progress against climate change, ClodeSun speaks up about the need for alternative, more sustainable energy generation.
Commenting on their position, a key spokesperson stated 'With a number of concerning reports and statistics published in 2021, including the Intergovernmental Panel on Climate Change (IPCC) Report and the 26th UN Climate Change Conference, it is evident that all nations are struggling to meet the targets that have been set up as part of the Paris Agreement. The research we have available tells us all we need to know: the production of oil, gas and coal needs to be decreased immediately if we want to have even the slightest chance at limiting global warming to 1.5C. At the moment, the forecasted production of these fossil fuels by the world's governments should be concerning to everyone'.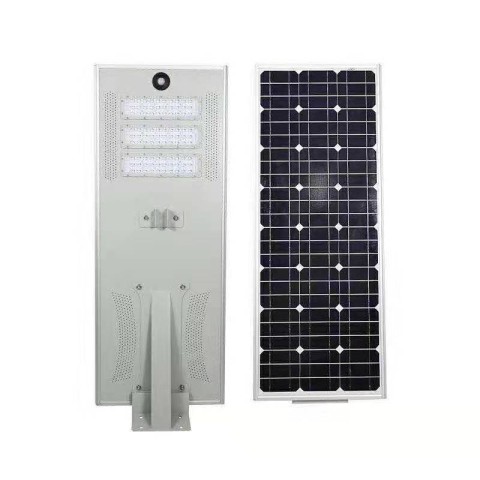 While the manufacturer has acknowledged there is a need for a collaborative, consistent and comprehensive effort across a number of aspects to truly address the catastrophically dangers of climate change, reducing carbon emissions remains the biggest and most urgent challenge that needs to be addressed.
Further expanding on their statement, the ClodeSun spokesperson added, 'At the moment there are well over three hundred million street lights in the world. Cities, towns and villages everywhere, even more so in underdeveloped areas, heavily rely on fossil fuels to keep their street lightning networks going. This system consumes a lot, costs a lot and is a big threat to our environment. Renovating traditional ones to solar street lights requires replacing the current energy usage source with solar energy. By doing so, we can reduce emissions by over 50% and help make a much needed contribution to counter the impact of climate change. This needs to happen sooner rather than later as we are running out of time'.
ClodeSun has been committed to the implementation of all-in-one solar street lights system for over eight years. The company continues to improve the associated technologies and applications to be able to help address the transformation needed to fight global warming and enable greener, more sustainable energy sources.

About ClodeSun
ClodeSun is a China-based manufacturer of all-in-one solar street lights, serving a global portfolio of markets, from the US and UK to Ghana and Nigeria. Developing a wide range of products, including using parent technology battery, their offering combines several components into one (pole stand, solar panels, LED fixtures, LED driver technology, motion sensors and more) to ensure energy efficiency, lower costs and long-term performance reliability.
Media Contact
Company Name: ClodeSun
Contact Person: Media Relations
Email: Send Email
Phone: +86 – 18123831633
Address:5th Floor, Hubin Industrial Park, No. 18 Xintian Reservoir Road, Fuyong Town
City: Baoan District
State: Shenzhen
Country: China
Website: https://www.clodesun.com/