Meet Nigerian digital influencer JHENNA, who is changing the digital Eco-space.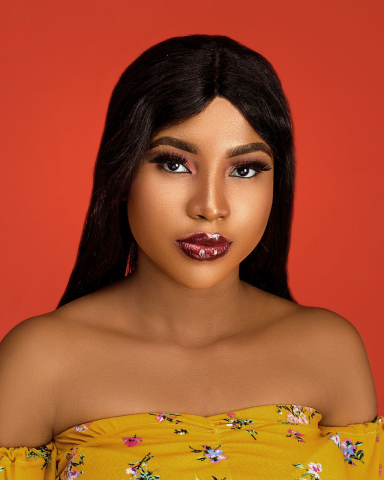 Ojogba-Jacobs Jennifer known as Jhenna is a digital Influencer. She specializes in social media services such as brand development and strategy. Jennifer has also achieved success in acting and commercial modeling.
Jhenna, hailing from Benue state, was born on 31st of July 2000 in Lagos State. Jhenna studied zoology at the prestigious Northern-Nigerian University, Ahmadu Bello University Zaria.
Jhenna's social media career began in the summer of 2020. At the onset of the lockdown caused by the Covid-19 pandemic, her Instagram account got suspended. She became frustrated by this development. In the midst of her frustration, an idea sprung up her in her mind:
"What if I could recover my account?"
She made an attempt to recover her account and was successful. Due to her success in her account retrieval, she started recovering suspended accounts of individuals. Within a few months, it led to the establishment of Jhenna Media-Tech Enterprise.
Jhenna has achieved remarkable success in her social media career. This is due to her tenacity and brilliance. Her company, Jhenna Media Tech Enterprise has retrieved thousands of suspended social media accounts. Instagram, Tik-Tok, Twitter and Snapchat are platforms her company has worked on.
A major milestone for Jhenna was the retrieval of suspended Instagram accounts of celebrities such as:
Nigerian Digital Influencer Nkechi Blessing
Nigerian Actor Mr. Ibu
His Excellency Dele Momodu
Nigerian Comedian Sabinus
Nigerian Musician Jaywon and many others.
"Thank You Jhenna for recovering my page. I'm proud of your work" says Judikay, popular Nigerian musician.
Ojogba-Jacobs Jennifer has featured in Nigerian movies and TV-series. Some of her features are:
Paper Boat Series directed by Toka Mcbaror
Lockdown directed by Moses Inwang
Koinonia directed by Chima Igbokwe.
She currently features on the TV-series Babylon, directed by Austin Bush.
Jhenna hopes to get into the lamplight of the Nigerian and international movie industry space by becoming a top actress. She has a goal of sponsoring young talents when she becomes a renowned actress. Jhenna is one of a kind.
Jhenna is one of the leading digital influencers on the Nigerian Instagram space. She is one of the best young brand strategists in Nigeria. Her work with various celebrities proves her status. In the coming years, Jhenna will be the best Nigerian digital influencer on social media.
Check more details about her on her Instagram page at https://www.instagram.com/jhenna_/
Media Contact
Company Name: Babawa Media
Contact Person: Muili Seun (PR Specialist)
Email: Send Email
Phone: +2347061711112
City: Benin City
State: Edo
Country: Nigeria
Website: topmediapress.com/