Agile 8 Announces Company Rebranding to "agili8" with revamped website, Presenting at Singapore's Venture & Capital Event for August 16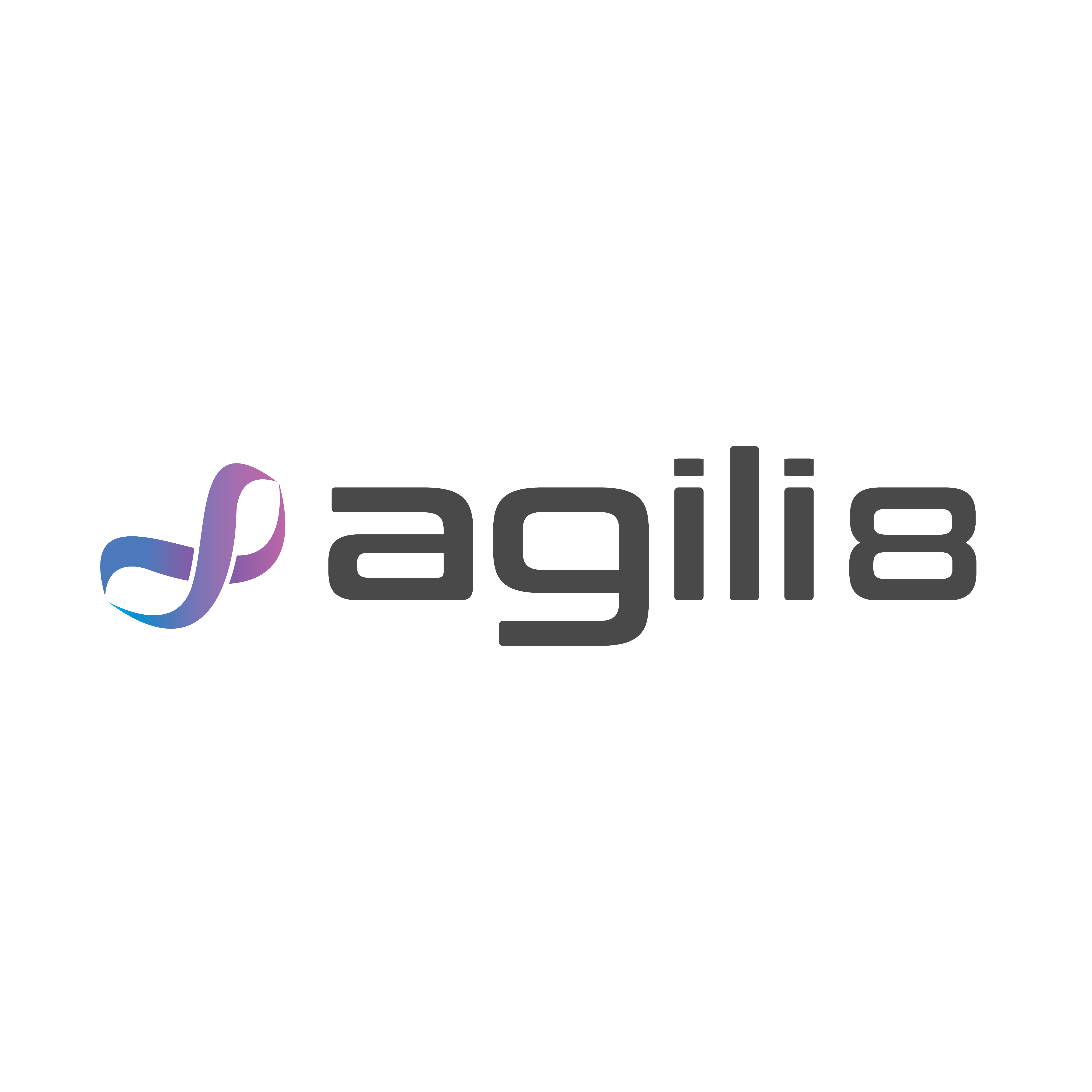 The company's rebranding is aimed at demonstrating its commitment to extend its reach to clients and investors globally
CEO, Esther Oh of Agile 8, a multiple award-winning Australian technology solutions provider, is thrilled to announce the rebranding of Agile 8 to 'agili8'. The company rebranding is heralded by the launch of the revamped website (www.agili8.com) which outlines the company's vision, mission and values along with its AI solutions and applications. According to Esther, agili8, which is how the company name is pronounced, is an adjective invented to mean 'Empower to work Smarter, Faster and Safer.'
Speaking about the rebranding, Esther Oh had this to say, "Our rebranding retains our infinity logo, but has changed from blue and red to a gradient that morphs from blue to pink and purple. The logo is the number 8 flipped horizontally to symbolize our smart glasses seeing things from a different perspective with infinite applications and its XR+AI smart capabilities to morph from AR, MR and other intelligent modes. Blue symbolises calmness and confidence our solution brings, while pink encapsulates the diversity we embrace as a female founded company and purple signifies the noble purpose we pursue, which is to Save. Protect. Transform lives."
Backed by Aurumsy Ventures and notable investors, agili8 has won multiple innovation and cybersecurity awards, well-known for their innovative agility to provide practical solutions to various complex situations.
It started from the pain Esther experienced after her 16-year-old son lost his vision during COVID-19 lockdown due to medical errors and delays, a situation that could have been prevented with a simple steroid infusion if the first doctor knew how to treat it instead of referring from specialist to specialist. So Esther decided to find a cost-effective and efficient way to capture valuable information with deep learning capabilities through smart glasses, while delivering critical knowledge on demand to the frontline—especially when working in emergency rescues and remote areas where time is of essence and lives are at risk.
The solution has multifunctional applications across several industries from healthcare, defence, security, emergency services to advanced manufacturing, resources, construction, remote asset maintenance and immersive education. The solution seamlessly integrates sophisticated eXtended Reality, Artificial Intelligence and computer Vision into an intuitive Plug & Play solution called XRAI Vision, connecting frontliners via a mobile app to a secured platform where remote specialists can see, zoom, draw & highlight on frontliners' vision and share real time information. If no human or internet is available, AI assistance can be activated by voice and gesture recognition.
Aside from the company's rebranding, agili8 is pitching at the Venture & Capital event on August 16, 2022 in Singapore for their seed raise to actualize its purpose to save, protect and transform lives by reducing time delays, human errors, expertise gaps and travel costs, while keeping those on the frontline safe on-the-job.
The event is centered on Deep Tech, Prop Tech, Web 3.0 and Venture Capital ecosystems to help investors understand the current investment landscape and get insights on trending sectors from renowned investment and thought leaders.
More than 40 exclusive investment opportunities from Australia & Singapore will be presenting there with over 1,000 live and online delegates.
Registration and details to the Venture & Capital Event can be found here:
https://app.criisp.io/event/venture-capital-2022-singapore
https://www.eventbrite.com.au/e/venture-capital-2022-singapore-tickets-322901265377
About agili8
A pioneer with revolutionary advancements in eXtended Reality, Artificial Intelligence and Computer Vision, known as XRAI Vision, agili8 is a Buy 1 Give 1 Business 4 Good with global ESG impacts committed to United Nations 17 Sustainable Development Goals.
To learn more, please visit https://www.agili8.com/about or email [email protected]
Media Contact
Company Name: Agile 8 Pty Ltd, trading as agili8
Contact Person: Esther Oh
Email: Send Email
Phone: +61 1800 841 989
Country: Australia
Website: https://www.agili8.com