Barbara Austin shares a devastating account of the unimaginable violence, abuse and injury she has witnessed and endured in her new book Not in the fire.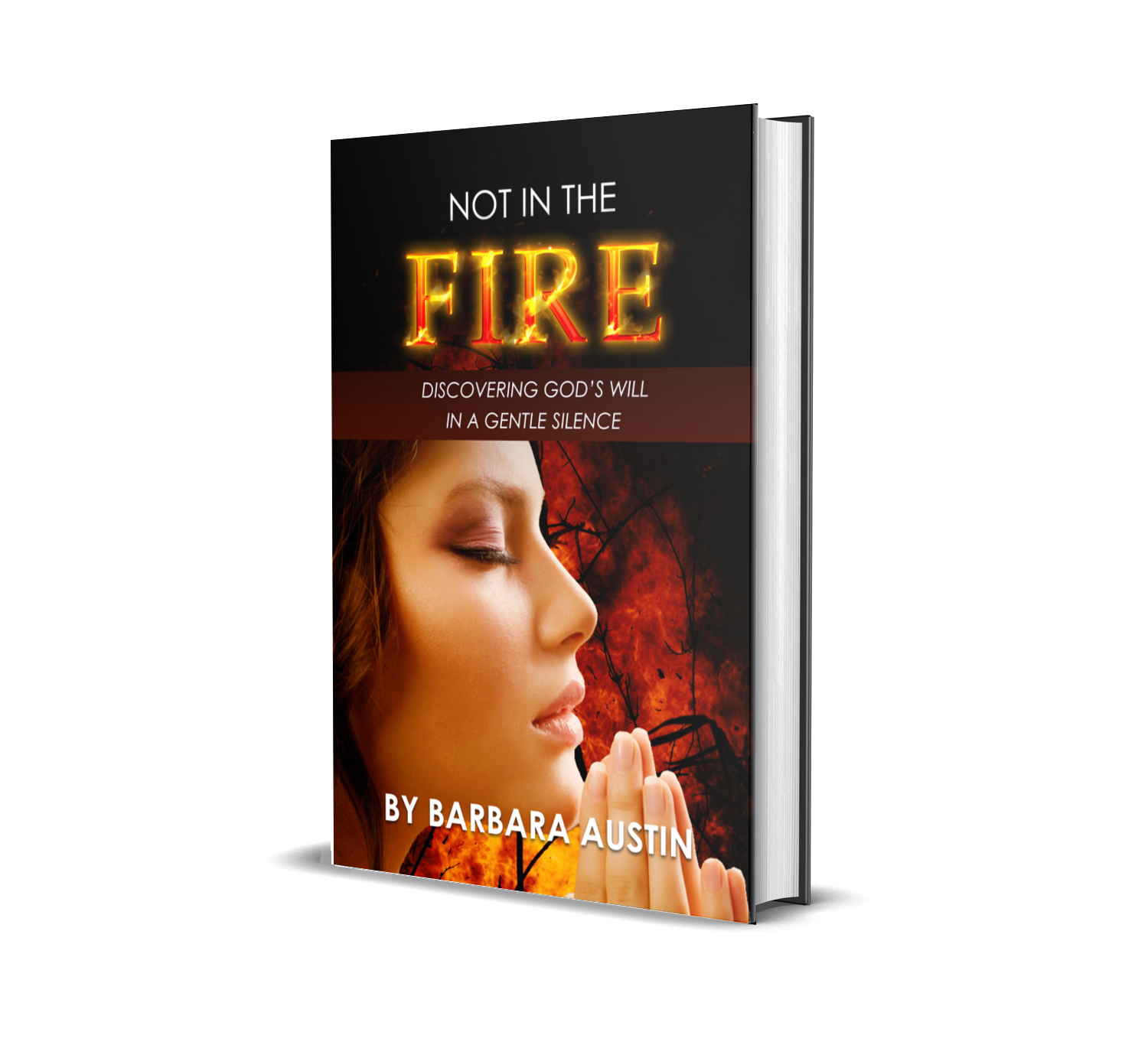 CHICAGO, Ill. – Kharis Publishing today announces the release of "Not in the FIRE: Discovering God's will in a Gentle Silence" (ISBN: 978-1637461419) by Barbara Austin, a story of perseverance and trust in the Lord.
Known as "the feisty one," young Barbara will do whatever it takes to protect herself and her younger siblings from the predators in their lives. Her experiences are extraordinary, from countless nights sleeping under a claw foot tub to evade her abuser to witnessing the burning of an interracial couple. Though she was the self-appointed protector of her mother from various abusers, those lessons were not always applied as she pursued her own adult relationships. Yet even when she experienced defeat and despair, she learned she was never defeated. Not In The Fire is for anyone tempted to doubt their usefulness and ability to carry on. Journey with Barbara as she finds that God is not in the fiery events in her life, but in a gentle, silent voice.
According to Jeffrey Baker, Financial Advisor, Family man and a man of God, "Because of Barbara's faith in the Lord, she has that inner strength that helped her live through one of the hardest lives growing up. Women seek the comfort from good men and should be able to depend on strong, loving men that will help care for them and work with them as a team. Barbara came across men in her lifetime that let her down. With the whisper of God's word, Barbara was granted a life of blessings to give and share with others her hope and her strength!"
Video Link: https://www.youtube.com/embed/ad__LGefUj0
"Not in the Fire" is published by Kharis Publishing and is now available wherever books are sold, including Amazon: https://www.amazon.com/dp/1637461410/
Retailers and other agencies may order copies from Ingram Content Group or through the publisher (ISBN: 978-1637461419): https://kharispublishing.com/kp/product/not-in-the-fire/
Barbara Austin grew up in the green mountains of Vermont and currently lives in rural Massachusetts with her daughters Tonna, Mary, Taylor and Rachel. She has held numerous positions in her local church, including organizing a monthly women's breakfast, and some of her career pursuits have included children's librarian, personal care attendant, orphanage custodian, nanny, and carhop. Her home has been the site of day care for the elderly, children's daycare, and a bed and breakfast. She remains steadfast as an active listener to the "still small voice" that prompts her responses to the need around her.
About Kharis Publishing:
Kharis Publishing, an imprint of Kharis Media LLC, is a leading Christian and inspirational book publisher based in Aurora, Chicago metropolitan area, Illinois. Our mission is two-fold: 1. Provide an innovative publishing platform for professionals, Christians, pastors, workplace leaders to tell their story and share in a book form what God has put in their hearts, with a focus on under-represented writers (including women and first-time authors); 2. Equip orphans in developing countries with literacy tools. That is why, for each book sold, the publisher channels some of the proceeds into providing books and computers to orphanages in developing countries so that these kids may learn to read, dream, and grow. For a limited time, Kharis Publishing is accepting unsolicited queries for nonfiction (Christian, self-help, memoirs, business, health and wellness) from qualified leaders, professionals, pastors, and ministers.
Learn more at: https://kharispublishing.com/
Media Contact
Company Name: Kharis Media LLC
Contact Person: Rufus Philip
Email: Send Email
Phone: (630) 423-6309
City: Aurora, Chicago
State: IL
Country: United States
Website: https://kharispublishing.com/kp/product/not-in-the-fire/