Leading educational consulting firm, SBD Coaching & Consulting, is improving the experience of K-12 students and staff across the US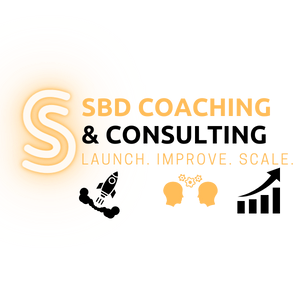 SBD Coaching & Consulting LLC (SBD C&C) is a premier educational consulting firm created to support, develop, and reduce the burnout of black school leaders in traditional or charter public schools. The consulting firm is on a mission to improve the experience and outcomes of K-12 students and staff across the United States by prioritizing the development and support of new and novice principals, assistant principals, and academic deans.
SBD C&C focuses its support on these three pillars:
● Equity-focused practices: The firm's audits, professional development courses, and training materials are built from adult and child learning theories. These theories emphasize respect and care for the learner (whether school leader, teacher, or student) and their unique experiences given who they are, and their lived socio-political context.
● Outcomes driven systems improvement: The firm makes school systems better by analyzing outcomes and performance outliers. For example, if SBD C&C conducts an equity audit of a school's reading program and identifies that students in classrooms with the lowest assessment results have characteristics of dependent learners, the firm will identify and explicitly coach school leaders on ways to increase the facilitation capacity of teachers and the independence of students.
● Research-based leadership development: When supporting a leader with their development, all of SBD C&C's practices are based in educational sciences research —what has worked to drive outcomes in school, increase achievement, staff retention, and decrease burn out.
Shenaille Beckley is the founder of SBD Coaching & Consulting. The gifted coach grew up in both New York and Ghana and attended undergraduate school at the University of Pennsylvania, an Ivy League college in Philadelphia. She obtained her Masters at the Relay Graduate School of Education, a teacher preparation program, and is currently pursuing her doctorate in Organizational Leadership at the University of Dayton.
Beckley's efficacy as a coach and consultant should be attributed to her ability to transform classrooms, grade teams, and schools while also raising the level of what educators believe is possible even with limited resources and time. One can look back to how she consistently achieved student proficiency and achievement averages far above the state average and how she increased student proficiency in her own classroom by 20% in one year, surpassing the district average by 40%. She has also served as the founding ELA teacher and Grade Team Leader for a growing school, the Dean of Academics for Kindergarten through second grade classrooms, and the Dean of Student Experience for a K-4 elementary school.
Beckley believes she has an advantage over other consultants due to her adoption of bite-sized action plans for instructional coaching. "Schools have this historically proven approach to change that is largely ineffective. They have big audacious goals, then create action plans that are far too large to manage or execute well", said Shenaille. "As a consultant who focuses on effective instructional coaching, I help principals and assistant principals identify a feasible bite-sized action plan for instructional coaching so that they can build their knowledge quickly about what it would take for that system to work within the entire school.".
After cycles of success, Beckley goes on to teach them how to now scale that system to make it sustainable, taking into account the lessons learned from the smaller launch, and having generated a coalition of staff members who understand and can be staunch proponents of the vision for change along the way.
Beckley's feasible bite-sized action plan is not the only masterstroke that makes her firm stand out from other educational consulting firms. She also uses a combination of virtual and in-person services to provide support that is best suited to meet the needs of that particular school, in that particular school district -a service not many other consulting firms provide.
In the next five years, Beckley is confident that her consulting business will be serving school leaders in all 50 states across the country. She will continue to provide leadership development and training, coaching on how to close gaps from where student achievement is to where it ought to be, and unapologetically addressing and eradicating harmful biases and opportunity gaps from classrooms.
To engage the services of SBD Coaching & Consulting, check out the consulting firm's website on shenaillebeckley.com/
Media Contact
Company Name: SBD Coaching & Consulting LLC
Contact Person: Shenaille Beckley
Email: Send Email
Country: United States
Website: https://courses.shenaillebeckley.com/