The Brigii M1 Vacuum, a TikTok Viral Handheld Vacuum and a Top Gift Choice this Holiday
Handheld vacuums are becoming a must-have gadget. They can go where but bigger vacuums can't. They make it easy to ferret out crumbs from between couches, inside the car and in tight places. Tom Freston once said that Innovation is taking two things that exist and putting them together in a new way. The M1 vacuum from Brigii did better by putting three things in a new way. The mini vacuum is not only just a dust buster, but also a blower and hand pump. The lightweight cordless handheld vacuum weighs just 1.07lbs, and the built-in, unique air-duct technology supplies consistent powerful suction.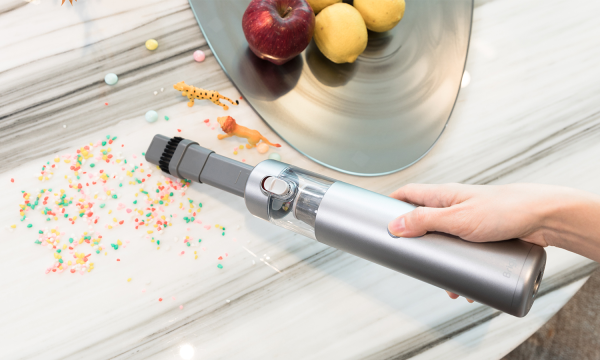 The team at Brigii is smartly using social media to spread the efficacy and efficiency of its Handheld Vacuum Cleaner. Not quite long ago, Brigii invited people from all walks of life to participate in the product trial project to understand the cleaning work and practical application of the vacuum cleaner.
After the product trial project, _catben_, a tiktok influencer with 10 million followers in the life category, fell in love with the M1 vacuum cleaner. Catben revealed the gadget came in handy for cleaning in the car. He went ahead to recommend this vacuum cleaner to his fans.
Moreover, Numerous content creators from TikTok, Instagram, YouTube participated in the product testing of Brigii vacuums. Some influencers have millions or tens of millions of followers. Thanks to their honest tests, Brigii's vacuum cleaner has about 25M views on Tiktok. Among them, the Brigii M1 vacuum cleaner cooperated with giftgenius, a technology Tiktok influencer with 1 million fans, and a single video exceeded 5M views.
Plus, the accessories of this hand vac have at least 5 combinations that can be used on the car interior, desk, keyboard and floor. It's easy to use, not only solving the debris in hard-to-reach places, but also can work on camera lenses. Additionally, The M1 Vacuum was built with a strong battery life. Users can charge in different scenarios with USB-C cables, like at home or car. The small vacuum can deliver up to 20 minutes of runtime. The stainless steel filter and HEPA filter are washable and reusable.
With Halloween over and the holidays coming up next, The M1 Vacuum Cleaner will certainly be one of the best options for Christmas gifts. Christmas is synonymous with visits, cookies and feasts. Children and grandchildren will surely litter everywhere with food debris and all what not. The M1 will be a capable gadget to clean up at intervals.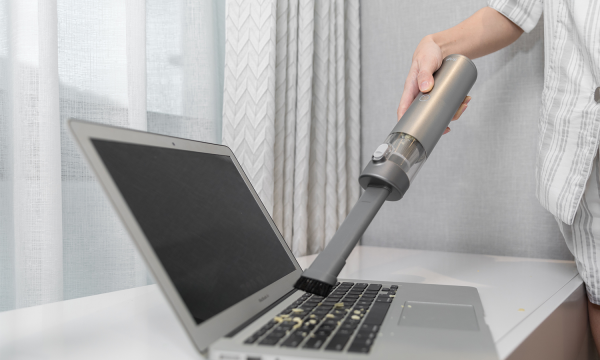 Perhaps, a pointer to the efficacy of M1 Vacuum Cleaner is this indepth review and testimonial by a user, Princess on Amazon, who said: "Granted, only received this little vacuum yesterday and gave it a full workout for the first time today. I actually have to state, I had fun dusting today! I have dozens of glass terrariums, along with dozens of various grow lights, hanging above the terrariums. I Went through the entire house, after a full charge and was able to do a quick dusting of all the terrariums and the plant lights I could reach without a ladder. This is a real dust-buster, as that is precisely what I need it for – DUST!"
Continuing, Princess said: "The suction is perfect for dusting glass and getting in the nooks and crannies of some plant lights that have numerous ridges. After the terrariums, I moved on to glass front dresser drawers, with those nasty little ledges that collect dust. The beauty of this is it gets rid of the dust, without the smearing and the time consuming process of wiping everything down with a damp cloth and drying smudge-free. I moved on to my monitor, several keyboards and even a small showcase rack with 5 shelves. The battery lasted at least 30 minutes, maybe a bit longer and was still running when I finished.''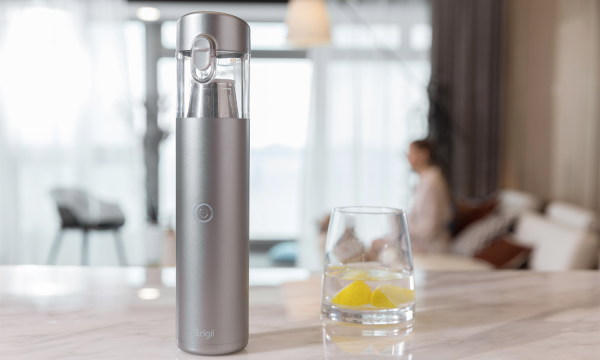 With Brigii's M1 Vacuum Cleaner still giving usersjoy, the company moved to create the H5 Vaccum, a powerful suction cleaner with a 98000rpm high speed digital motor. The H5 provides up to 18000PA powerful suction. Additionally, the H5 has two power modes: Turbo mode for tackling large particles and heavy debris, and uninterrupted and quieter cleaning in ECO Mode. The two power modes hand vacuums provide users with different cleaning requirements.
Brigii's Vacuum Cleaner is available on Amazon for different countries like: UK, Germany, France, Italy, and Spain.
The company is present across social media, including Facebook, Instagram, TikTok, Pinterest, and Youtube. Additionally, users can get in touch with Brigii by sending a mail to [email protected]

About Brigii
Brigii is a premier, innovative technology brand dedicated to the research, development and production of smart hardware for homes. It was founded in 2019 that has been impacting lives with its impeccable products and services. The company's vacuum cleaner uses a unique, ergonomic design, built to save its users a lot of energy and achieve a thorough cleaning.
Media Contact
Company Name: Brigii
Contact Person: Vanessa
Email: Send Email
Country: China
Website: https://amzn.to/3D48sXC