National Increase Peace Foundation Reveals Plans for the Movie Screening Tour of "I Forgive" film
Innovative faith-based organization, National Increase Peace Foundation, announces plans for a screening tour of "I Forgive," an inspirational movie about forgiveness and triumph over tragedy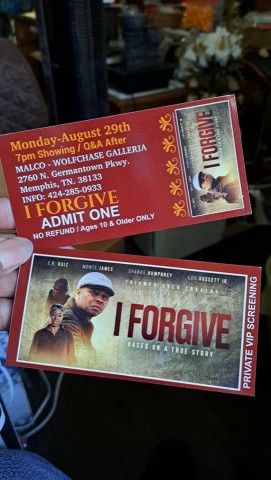 Dr. Tony Davis, a renowned gospel recording artist, author, pastor, and founder of the National Increase Peace Foundation, is taking a giant step towards sharing the goodness of the Lord with the rest of the world as Bridgestone distribution releases I Forgive, an inspirational Faith-based movie. In a related development, the screening tour for the movie is set to commence in January 2023, as Tony shares a message of forgiveness and triumph over tragedy using his life story as a case study.
"My story involves me being shot 5 times leaving 10 bullet holes through my body because of gang-violence initiation, and the United States has been dealing with shotings all across the country over the past few years, Therefore, It would be a great opportunity to somehow incorporate and showcase my film to be a Must See film because of the message of forgiveness which also has an impact on being Healed, Encouragement, receiving Triumph over Tragedy, and Anti-bullying." – Dr. Tony Davis.
The movie industry continues to evolve as creatives across different categories use their ingenuity to tell interesting and captivating stories to their audience. However, Dr. Tony of the National Increase Peace Foundation seeks to use the big screens as a tool to inspire millions of people in the United States and other parts of the world with the release of I Forgive.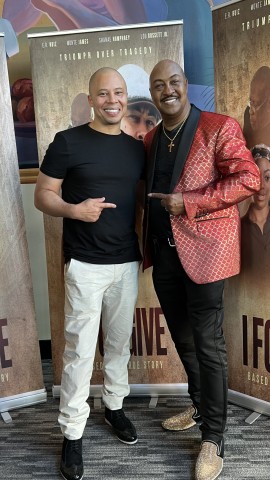 I Forgive was created to pass a message of forgiveness while encouraging and inspiring viewers, especially those contemplating embracing a gang lifestyle to rethink. The movie is centred around violence and shooting and the ills it brings to society. It chronicles the experiences of the main character, Tony Davis, and how the philanthropist unknowingly became a target in an ongoing gang war. It narrates hismiraculous encounter with God to seek divine healing after he was shot and left for dead.
Directed by Erran Booker and Donre Walker, the movie stars talented acts, such as Academy Award winner Lou Gossett Jr as 'the voice of God" guiding Tony through the most challenging times in his life, Tony Davis, Chris Davis, Monte James, and Shanae Humphrey.
Dr. Davis and his team are scheduling media interviews and movie screening events across the country to engage with audiences regarding his death experience and the miraculous healing of his leg and voice through forgiveness. His first tour stop for a red-carpet screening was in his hometown of Canton Mississippi and also at the Malco Grand Theater in Madison Mississippi which followed. Now moving forward in 2023 Dr. Davis and his team are continuing to impact lives as they continue the tour as they also work on writing the scripts for the two new film projects scheduled to follow.
In a related development, National Increase Peace Foundation has expressed its readiness to partner with well-meaning organizations to impact, encourage, and change lives through the movie. The move is laudable and timely, considering the increasing cases of gun violations and gang-related violence across the United States.
To learn more about I Forgive and the upcoming movie screening tour, visit – www.iforgivethemovie.org. To see the trailer to "I Forgive" click here – https://vimeo.com/523266075.
Media Contact
Company Name: National Increase Peace Foundation
Contact Person: Dr. Tony Davis
Email: Send Email
Phone: +1 424-285-0933
Country: United States
Website: www.iforgivethemovie.org