Author's Tranquility Press Publishes Debut Children's Book Everyone Is Asleep But Me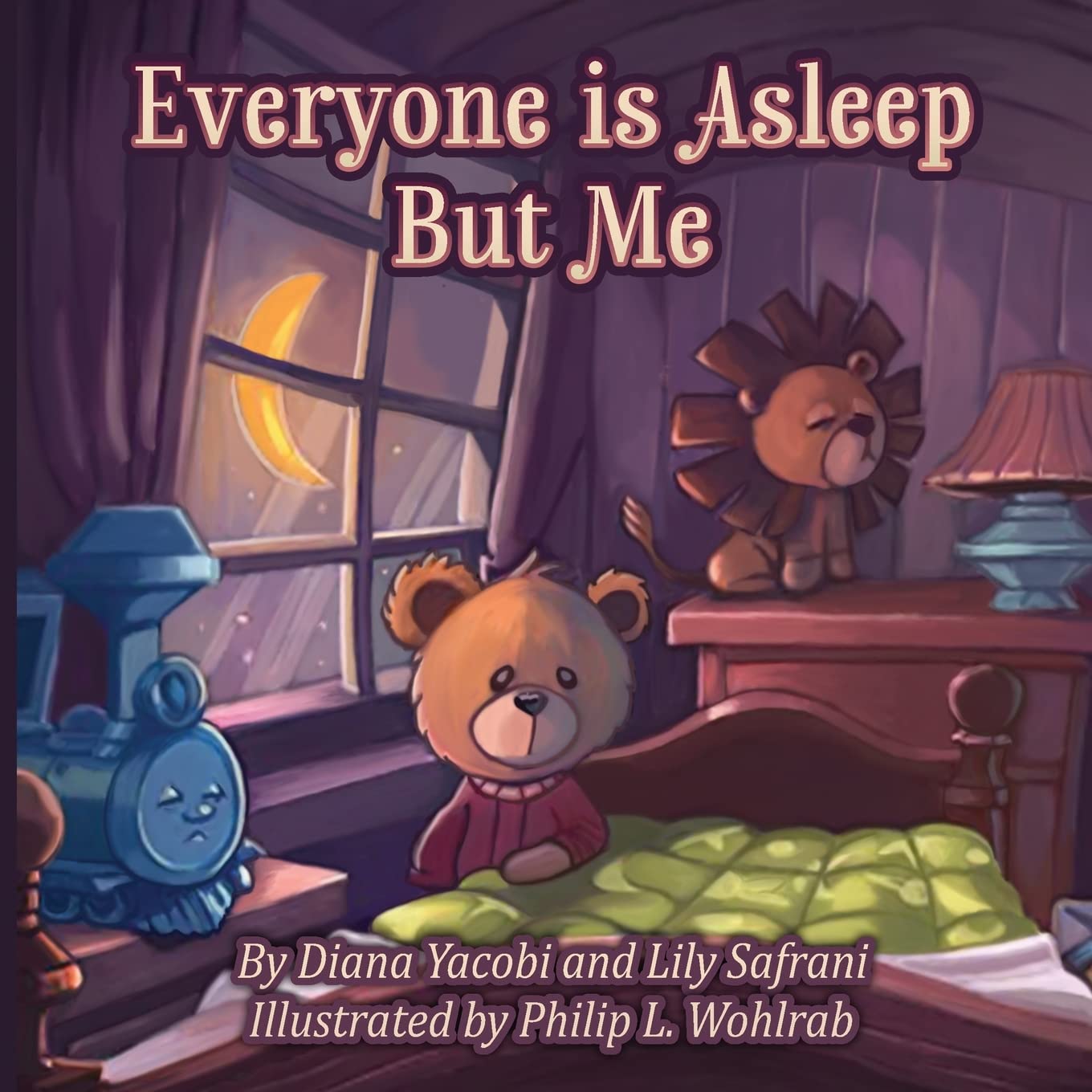 Leading publicity company, Author's Tranquility Press, announces the publication of "Everyone Is Asleep But Me," a children's storybook from the mother/daughter duo of Diana Yacobi and Lily Safrani
The Diana Yacobi and Lily Safrani collaboration that created the captivating children's storybook titled, Everyone Is Asleep But Me is enjoying all the accolades it deserves from parents, grandparents and Kirkus Book Reviews. Published by Author's Tranquility Press, the piece is an amazing bedtime story created to help young children and their parents enjoy a good night's sleep.
"Everyone Is Asleep but Me is dedicated to my grandchildren Erez, Maya, Ethan, Leni Mae and Milan who inspired the story. These days, they're all great sleepers!" – Diana Yacobi.
It is not uncommon for children to struggle with sleep, with experts attributing different factors to the phenomenon. Bedtime stories have been offered by writers to help parents put their little ones to sleep. Diana Yacobi and Lily Safrani are taking the bedtime experience to another level, using lovable characters to tell a relatable, message-filled story to kids in Everyone Is Asleep But Me.
The book is captivating, with illustrations by Philip L. Wohlrab who creates a warm, nighttime setting for the little bear who wakes up during the night but discovers that he can sleep the WHOLE night in his own cozy bed. Diana shared this story spontaneously with her daughter, Lily, whose son would wake up very early every morning.
Everyone Is Asleep But Me is on Amazon in Kindle, Paperback, and hardcover formats amid rave reviews from different categories of readers.
For further information about Everyone Is Asleep But Me and other works published and promoted by Author's Tranquility Press, visit – www.authorstranquilitypress.com.
About the Authors Diana Yacobi and Lily Safrani
Diana has always been involved with children, as a mom, an educator and as a grandmother. Lily is an entrepreneur and mom. Together they developed the Hebrew reading curriculum, Read Hebrew Now which is used by teachers, tutors, homeschool families, synagogues, and anyone interested in learning to read and write Hebrew. This is their first collaboration on a children's book.
About Author's Tranquility Press
Author's Tranquility Press is a top publicity agency known for delivering innovative solutions designed to help writers across genres to reach a wider audience. The company combines the use of the latest technologies and the expertise and diverse experience of the team to provide quality, relatable content to as many people as possible, irrespective of their location across the globe.
Media Contact
Company Name: Author's Tranquility Press
Contact Person: Patricia Adams, Marketing Supervisor
Email: Send Email
Phone: (866) 411-8655
Address:239 Richmond Dr
City: Hiram
State: Georgia, 30141
Country: United States
Website: www.authorstranquilitypress.com