Collaborative Practice San Diego member co-authors book on client representation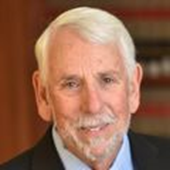 Forrest (Woody) Mosten, a member of the Collaborative Practice San Diego association, is one of three authors behind the new book Effectively Representing Clients in Family Mediation.
The book is published through the ABA (American Bar Association) and has national distribution. The book is available now.
"To write a book is quite a feat for anyone," said Collaborative Practice President Myra Fleischer. "To have that book picked up for publishing by a national professional association raises it to a new level. The ABA agreed to publish the book after reviewing it to make sure it met their high standards. Collaborative Practice San Diego is delighted to be able to share Mr. Mosten's accomplishment in writing the book."
The book has 12 chapters discussing the family mediation process and how the professionals working with the family can do their best job.
Some chapters are:
Expanding your practice by representing clients in Mediation
Family Lawyer as Dispute Resolution Manager
Mediation Confidentiality
Representing Clients in Court-Ordered Mediation
"Collaborative divorce is the easiest way to legally end an adult relationship," Ms. Fleischer said. "When both sides can agree on how to separate and divide assets and responsibilities, then it makes life easier for all involved. At Collaborative Practice San Diego, we are pleased to be able to help couples divorce peacefully and with respect."
Collaborative divorce involves more than attorneys. Mental health professionals, child advocates and financial advisors are often part of the process. They help both sides learn what is necessary for a divorce, how to go through the process and how to live once the divorce is over.
Ms. Fleischer said the new book is a valuable resource for professionals in collaborative divorce practice. While Mr. Mosten and the Collaborative Practice San Diego are based in California, the book covers principles that apply across the nation. The book can be ordered online at www.ShopABA.org.
For more information about the collaborative divorce process, visit https://collaborativepracticesandiego.com. Collaborative Practice San Diego also holds Divorce Options® Workshops the first Saturday of the month which explains in detail the options available to divorce. For more information and the schedule, visit https://collaborativepracticesandiego.com/divorce-options-workshop.
Collaborative Practice San Diego is an association of attorneys, mental health professionals and financial advisors working together to learn, practice, and promote Collaborative processes for problem solving and the peaceful resolution of family law issues, with an eye toward preserving the emotional, as well as the financial, assets of the family. Its goal is to transform the resolution of family law issues through respectful, Collaborative processes protecting the integrity and health of family relationships and eliminate the need of families to resort to court litigation.
Media Contact
Company Name: Collaborative Practice San Diego
Contact Person: Myra Fleischer, President
Email: Send Email
Phone: (858) 472-4022
Address:11622 El Camino Real
City: San Diego
State: CA
Country: United States
Website: https://collaborativepracticesandiego.com