Logan Mallory, of Motivosity, Named to Utah Business' 40 Under 40 2023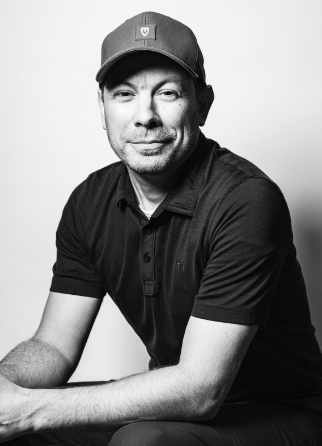 Each year, Utah Business Magazine recognizes 40 outstanding and qualified individuals who are leading innovation across the state.
Lehi, Utah – February 16, 2023 – Logan Mallory, Vice President of Marketing at Motivosity, has been recognized by Utah Business in their 2023 edition of 40 Under 40. Nominated by his Motivosity team, Mallory is a standout in the list due to not only his extensive list of accomplishments and titles (including public speaker, professor, podcast host, and many many more), but his overall positive attitude and people-centric leadership style.
With over 20,000 followers on LinkedIn, Mallory is recognized across the platform as a "Force of Good", but it doesn't end there; Mallory brings his positive energy and outlook on life to Motivosity each and every day.
Outside of work, you can find Mallory serving the community of Utah in a magnitude of ways: teaching students at BYU's Marriott School of Business, leading partnerships with local community development companies such as Tacos Together, and even organizing pickleball networking events to assist local job seekers and networkers. Mallory has a remarkable ability to create meaningful connections with his peers, teammates and mentees. One Motivosity employee ultimately started working at Motivosity because of Logan's willingness to be a mentor. The employee said, "Logan and I were introduced a number of years ago by a coworker I had at the time. I'd been looking to move into marketing, and my coworker told me that I should give Logan a call; He was happy to hop on the phone and became someone I frequently texted random marketing questions to. Eventually, I realized that there wouldn't be anyone better to work under, so I came to Motivosity."
About the Award & Nominees
Each year, Utah Business Magazine celebrates 40 professionals—all under 40 years of age. The honorees are individuals who are working to evolve Utah's business landscape and elevate the people around them. According to the publication's website, the 40 under 40 award honors Utah's most established professionals – those who have founded companies, led nonprofits, chaired influential organizations, or people who have demonstrated exceptional leadership.
See the complete list of winners: https://www.utahbusiness.com/utah-business-2023-40-under-40/
"Founded in 1986, Utah Business provides award-winning, in-depth journalism on the tech and entrepreneurial businesses at the forefront of the Beehive state's thriving economy. Our magazine, website and newsletters reach top executives across the state, and our live and in-person events provide deep-dive access into the people and industries shaping our future."
About Logan and Motivosity
Logan Mallory is the Vice President of Marketing at the leading employee engagement and recognition software, Motivosity. Mallory is a public speaker, professor, and thought leader on culture and leadership in the workplace to achieve employee retention; In his professional career, Mallory has been a site leader for a 400+ person facility, responsible for interviewing senior level executives for culture purposes, recruiting and training, and a key participant in due diligence during an acquisition. Motivosity helps companies promote gratitude and connection in today's digital era of work.
Connect with Logan Mallory via Linkedin.
Media Contact
Company Name: OtterPR
Contact Person: Dave Purdy
Email: Send Email
Phone: 7274002578
Address:136 4th St N Ste 201
City: St. Petersburg
State: Florida
Country: United States
Website: OtterPR.com