The latest Self-Cleaning Foldable Toothbrush is on the market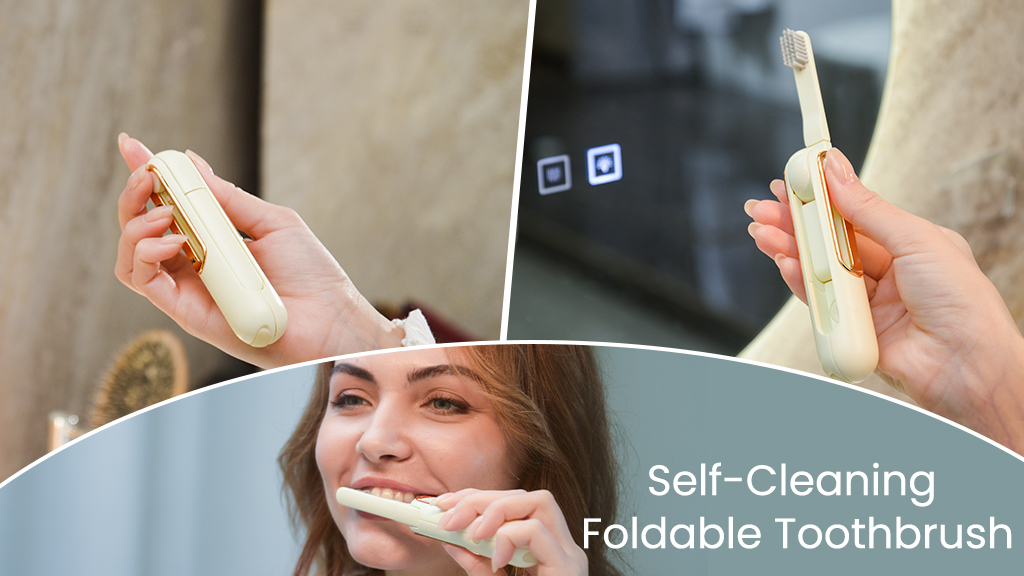 A toothbrush that fits in your pocket and stays clean for a long time
Recently, we observed that a company specializing in oral care products has designed a new toothbrush. Ultra-light, ultra-small, ultra-foldable,The Omni is a functional, durable and convenient toothbrush, so that you'll actually use it on a daily basis. This toothbrush is designed to be portable for every situation in life. It just needs to be put in your pocket and can be used anywhere, anytime.
One of the features that make Self-Cleaning Foldable Toothbrush unique is its foldability, which is only the length of a credit card when it is folded.Designed to be portable, you can fold your new toothbrush and take it anywhere, or you can open it and use it anytime.
Most toothbrushes are extremely difficult to clean deeply, and prolonged exposure to moisture can foster bacteria. This product can be self-cleaning. There is a UV disinfection light in the place where the brush heads are stored. You just need to fold up the toothbrush and turn on the switch to realize self-cleaning.
There are toothbrush sterilizers on the market, but they all take at least 10 minutes for sterilizing while others needs only 30 seconds. The built-in UV LED light in the groove emits a 275nm UV light that kills bacteria from all angles — in just 30 seconds!!
According to the dentist's advice, in order to ensure the cleaning effect, we should replace the toothbrush every three months. In consideration of this, we give the product the feature of replaceable brush head.All you need to do is remove the old brush head and install the new brush head. The whole process takes 3 seconds.
This product is going to kickstarter soon, and if you're interested and want to learn more about it, please click here and go to Kickstarter to learn about it.
Media Contact
Company Name: Omni
Email: Send Email
Country: United States
Website: https://www.kickstarter.com/projects/1175322150/self-cleaning-foldable-toothbrush?ref=ejsy4e&token=7f921c34