Seungwoo B&S, conveniently enjoy traditional Korean food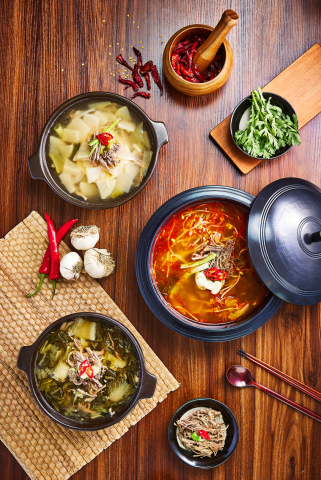 Products developed by Seungwoo B&S that reproduced Korea's traditional food as a Home Meal Replacement (HMR) are gaining immense popularity.
HMR products produced by Seungwoo B&S began with the goal of entering the nationwide HMR market to revive Korean restaurants affected by COVID-19.
To keep up with this goal, in June 2021, 8 types of soup series were developed and launched through a brand called 'Jipgukbaekseo,' a PB product. Thanks to its rapid growth over the five months, it was able to sell more than 50,000 packs.
The company plans to enter the global market so foreigners can easily experience traditional Korean foods.
The CEO of Seungwoo B&S, Jeong, Seungwon, stated, "Local restaurants have great recipes and techniques. However, they have difficulties in branding and mass producing them." He added, "We plan to brand and mass-produce the know-how and techniques of local restaurants and expand them into the nationwide HMR market by further expanding its scope."
The company is developing HMR products representing Busan, including Puffer Fish Soup, Codfish Soup, and Pork and Rice Soup. In addition, it plans to expand its business to other local dishes from different regions.
Media Contact
Company Name: SWBS Co., Ltd.
Contact Person: Shawn Chung
Email: Send Email
Phone: +82 55-346-5308
Country: South Korea
Website: smartstore.naver.com/jipgukbaekseo