UptimeHealth Launches TeleTech for Remote Repair of Medical Equipment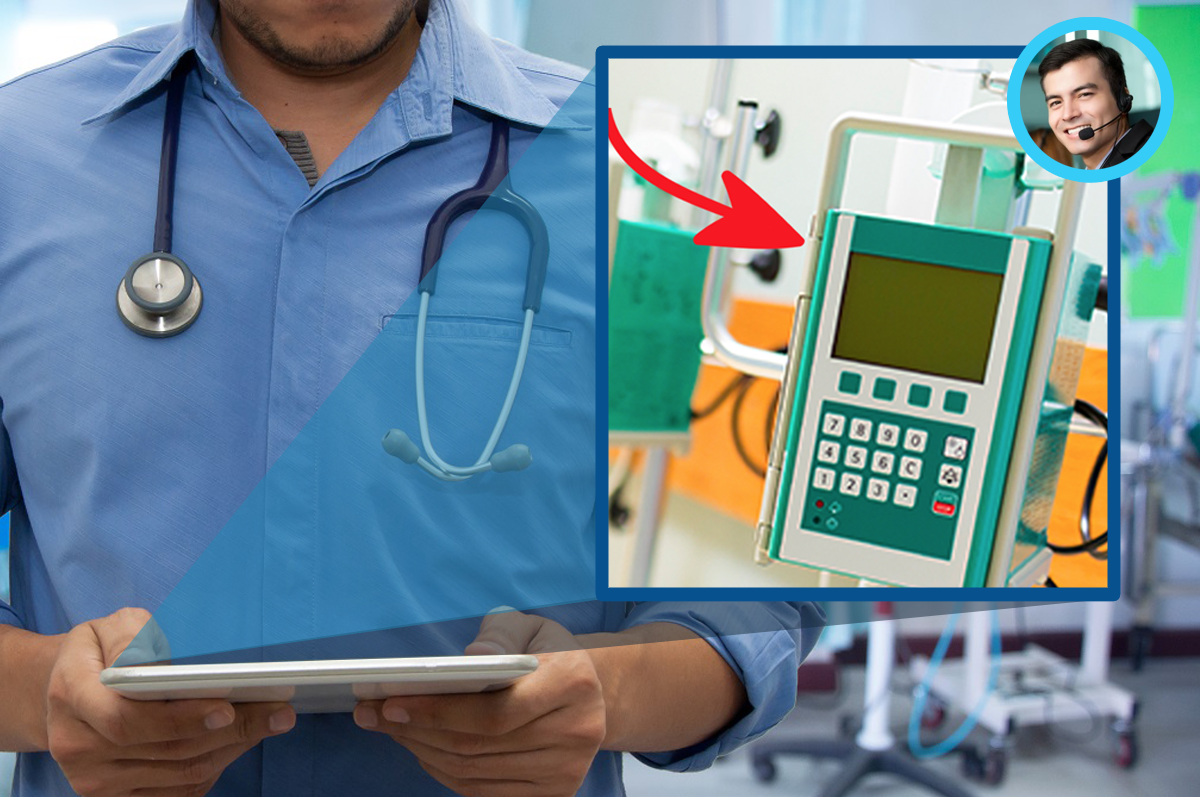 In these unprecedented times, Boston-based healthcare software company UptimeHealth, is committed to helping in every possible manner to win the fight against the novel coronavirus. Its new product, TeleTech, celebrates the unsung heroes of the fight against COVID-19. The biomedical technicians are the warriors on the front lines keeping critical equipment such as ventilators running to help save lives.
TeleTech is a remote video service product that empowers technicians to carry out virtual repair work for healthcare facilities. The primary focus is to ensure providers have access to uninterrupted care for their patients. This is a truly novel approach to this crisis and an amazing initiative for the healthcare industry. While there is a heavy focus today on implementing services like telemedicine to serve patients, there should also be an equal effort to keep medical devices and equipment running smoothly all the time.
UptimeHealth, the company that automates compliance tasks and equipment management for outpatient healthcare facilities, is the first to tackle this effort during COVID-19 crisis with a product like TeleTech.
With TeleTech, biomedical technicians have the ability to repair devices through video communication. The product includes features like a live-pointer, OCR, and on-screen markup so a technician can quickly walk someone through a repair to improve equipment uptime and reduce costs to the client.
"TeleTech allows independent technicians to keep working during difficult times like these. Virtually repairing equipment can help reduce the spread of COVID-19 and improve the uptime of life-saving critical equipment. We are on a mission is to innovate for the healthcare industry and support the biomedical community through these tough times," says Jinesh Patel of UptimeHealth.
UptimeHealth launched TeleTech with the goal of increasing the response time of medical equipment repairs, as well as reduce unnecessary exposures. Furthermore, they are facilitating the employment of biomed technicians in times when they are losing work due to restricted access to clients, or the temporary shutdown of healthcare facilities.
It's wonderful to see startups like UptimeHealth, doing everything it can to support the community in these times. Recently, it also offered its software "GoCheckIt" completely free to overwhelmed urgent care centers, hospitals, and surgical centers.
About
UptimeHealth, headquartered in Boston, MA, is a fast-growing software startup that is empowering providers to make patient's lives better. Join us in our mission to be the trusted source of compliance and technology equipment management for healthcare facilities everywhere. We focus on providing operators with simple to use software to complete compliance tasks, improve access to actionable data to increase operational efficiencies, and tap into the largest network of qualified technicians.
For more information, please visit: www.uptimehealth.com
Media Contact
Company Name: UptimeHealth
Contact Person: Jinesh Patel
Email: Send Email
Address:55 Court St
City: Boston
State: MA 02203
Country: United States
Website: www.uptimehealth.com