The National Accrediting Commission for Diversity and Inclusion is established to offer S.O.A.R.™ Accreditation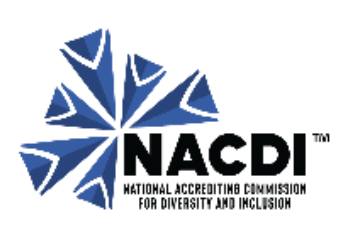 S.O.A.R.™ (Solutions. Opportunities. Actions. Responses) offered through The National Accrediting Commission for Diversity and Inclusion (NACDI) is a renowned quality assurance process for businesses, large and small, looking to authenticate how they meet today's diversity, equity and inclusion requirements.
Atlanta, GA – February 23, 2021 – The National Accrediting Commission for Diversity and Inclusion (NACDI) is pleased to announce its first in class S.O.A.R.™ program, which stands for Solutions. Opportunities. Actions. Responses. S.O.A.R.™ is the titanium-standard for companies seeking accreditation from an organization that truly sets the highest bar for quality assurance around the trending topic of diversity, equity and inclusion in the United States and internationally.
"Diversity, equity and inclusion are hot topics within the media today especially in the aftermath of the George Floyd tragedy and the Black Lives Matter movement. Accreditation is the only action- and evidence-based assessment of operational quality assurance. We developed our process as the comprehensive barometer that businesses – from small to large corporations are seeking to achieve in DE and I. S.O.A.R.™ is the only process in existence that provides a framework for resolving all the uncertainty and risk management red flag issues," said James Strong, a founding commissioner for NACDI.
Becoming an accredited organization under the S.O.A.R.™, accreditation process provides the concrete validation that the organization has been able to demonstrate evidence of best practice implementation of all relevant criteria under each of the NACDI core benchmarks. The process is supported and referenced with The Global Diversity and Inclusion Benchmarks: Standards for Organizations Around the World (GDIB), powered by the Centre for Global Inclusion. Achieving accreditation also means that the organization, agency, or program is willing to devote the time and resources to a continuous improvement cycle of every three years of reaffirming the commitment with annual reporting.
"We are not one of the diversity, equity and inclusion ever-evolving quick fixes. Instead, we are substantially raising the bar by validating our process against time proven, sound global standards and benchmarks that means evidence-based quality assurance and true accountability for companies willing to submit to a rigorous, internal-review audit. A consumer would not attend an unaccredited college or university or trust an unaccredited hospital or laboratory. Our accreditation process offers the same assurance in the business arena," stated Dr. Kim Cliett Long, also a founding commissioner of NACDI. "Providing solid evidence of support for the diversities found among people in business environments is what our accreditation is about," finished Dr. Long.
NACDI has a sound mission to helping accredited institutions to maintain inclusive and accessible communities, as well as supporting the dissemination of authoritative information for promoting, implementing, and advancing the philosophy, principles, and practices related to diversity, equity and inclusion.
Members of the media are invited to speak with, and interview, key members of NACDI about the organization, accreditation, and its role within the professional culture. Further, the accreditation program and process, S.O.A.R.™ (Solutions. Opportunities. Actions. Responses) is prepared for a featured media piece upon qualified request.
Media Contact
Company Name: National Accrediting Commission for Diversity and Inclusion NACDI
Contact Person: Dr. Kim Cliett Long
Email: Send Email
Phone: 843-790-3233
City: Atlanta
State: GA
Country: United States
Website: https://www.thenacdi.org/