SunStor Solar Markets Energy-Efficient Solar Backup Batteries As Alternatives In Power Outages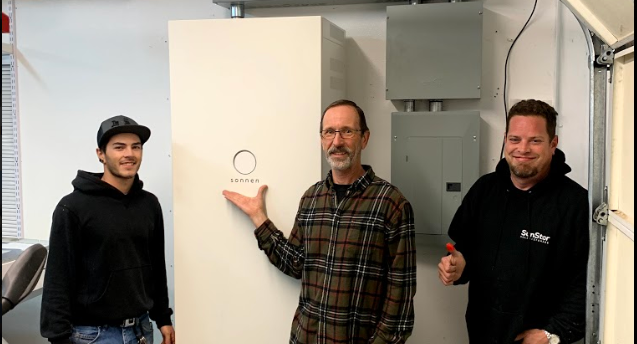 April 16, 2021 – SunStor Solar is pleased to launch unique solar backup batteries designed to help customers sustain their needs for power in the event of a blackout as recently witnessed in Texas. The company has invested in making sure the batteries used are energy-efficient and eco-friendly. SunStor Solar batteries options retain the extra energy absorbed by solar panels, reserving it for later. The backup batteries have been manufactured using modern technology and A-grade quality chemical composition.
As added benefits, SunStor solar backup battery lines store energy, are noiseless and reduce utility bills. With the help of solar back up batteries, the company will revolutionize the supply of renewable energy. These solar and battery backup systems work to aid many people who go through regular power outages.
These backup batteries are guaranteed up to 20yrs on some models to help the user function as normal during the night, on cloudy days or even in a complete grid shutdown. This great feature is what urges customers to invest in SunStor backup batteries.
"SunStor has generated over 700 installs in our first 16 months of operation, with many more currently in the pipeline. By leveraging our strategic partnerships, placing storefronts inside major retail centers and our emphasis on the combination of solar and storage, SunStor Solar is at the forefront of the next wave of renewable energy", says a spokesperson for SunStor Solar.
SunStor Solar, as an organization, began in November 2017. With a highly qualified team of professionals and staff members, co-foundersJosh Orozco, Will Cotter, Jeff Rivera, and Nathan Skousen hit the ground running. Today SunStor Solar has become California's number one energy installer.
SunStor Solar also carries and instals solar panels, generators, hybrid systems, portable and off-grid systems and upgrade or repair services. The company wants to use its product lines to scale back the carbon footprint made by energy-based machines.
Read more about the benefits of off-grid solar systems on SunStor solar's blog: https://sunstorsolar.com/benefits-of-off-grid-solar-system/.
Watch SunStor Solar's commercial about backup battery systems on YouTube.
Media Contact
Company Name: Sunstor Solar
Contact Person: Franky Morales
Email: Send Email
Phone: +1 888 573 3933
Address:3163 Olive Hwy
City: Oroville
State: CA 95966
Country: United States
Website: https://sunstorsolar.com/