15 Women Launch Women's Empowerment Book titled "Radical Woman: Resilience After Difficult Issues, Changes and Losses"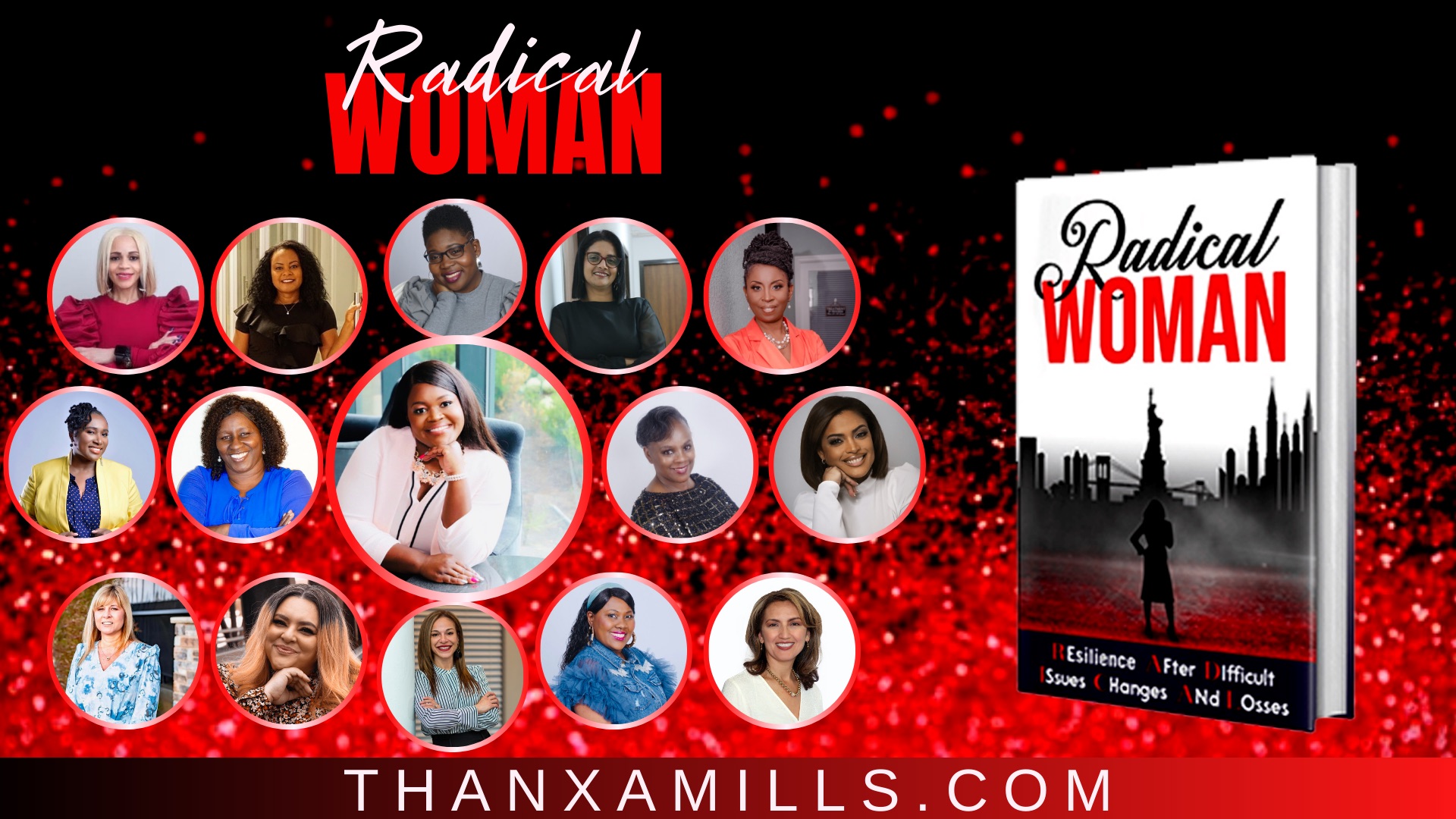 International #1 Best Selling Author, Evangelist Ayanna Mills Ambrose has launched a new anthology titled "Radical Woman: Resilience After Difficult Issues, Changes and Losses".
The book is co-authored by fourteen other authors who have led exemplary lives in their fields, as they reveal how they won their personal battles with abuse, betrayal, dyslexia, divorce, narcissism, poverty, and unfair discrimination. The authors did not focus on their painful realities and shattered dreams; They applied key tips and strategies to change the trajectory of their lives so that they could:
• Win
• Outlast
• Maximize
• Achieve &
• Nurture
Speaking about the book, Ayanna Mills said: "What if I told you… when you daydream you are staring at your future? Would you smile at how bright your future is and get excited? Or, would you tremble in fear because of the darkness you see? This book proves that you are one step away from your biggest dream or your worst nightmare, BUT the choice is up to you."
"The purpose of this book is to break the silence on common problems that are not easily identifiable because they are not often discussed. The transformational stories by the authors will help women know they are not alone in their struggles, young women to learn preventive measures from the poor, decision-making, and give hope to women who are currently in the middle of a mess", she said.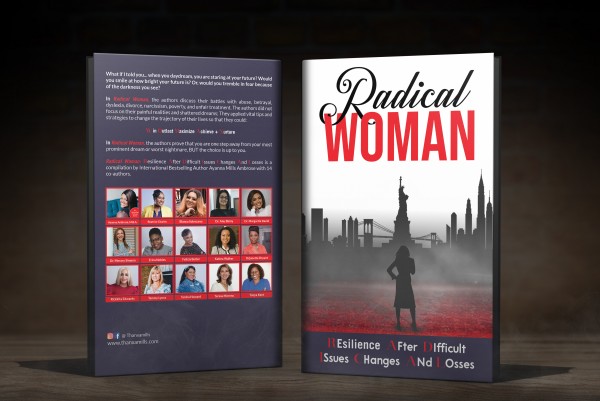 Radical Woman profoundly teaches how developing resilience after difficult issues changes and losses, can lead to winning, outlasting, maximizing, achieving & nurturing. #RADICALWOMAN.
About The Authors
Visionary Author & Compiler: Ayanna Mills Ambrose, M.B.A.
Authors: Beatrice Charles, Blanca Solorzano, Dr. Anu Binny, Dr. Margarita David, Dr. Merary Simeon, Erica Nobles, Felicia Butler, Katina Walker, Orjanette Bryant, Tammy Lyons, Tarsha Howard, Teresa Moreno, Tonya Kent, Rickkita Edwards.
Foreword by: Dr. Sheka Houston.
Media Contact
Company Name: Thanx A Mills, LLC
Contact Person: Ayanna Gallow
Email: Send Email
Phone: (770)530-8257
Country: United States
Website: Thanxamills.com