Chengdu cross-border trade e-commerce public service platform unveiled at the 4th Digital China Construction Summit
With the rapid development of a new round of technological revolution and industrial transformation, the degree of global digitization is deepening, and new technologies, new products, and new business formats are becoming new global economic growth points. The Fifth Plenary Session of the 19th Central Committee of the Communist Party of China pointed out that during the "14th Five-Year Plan" period, it is necessary to develop the digital economy, promote the deep integration of the digital economy and the real economy, and unswervingly build a digital China. Chengdu's "14th Five-Year Plan" outline also proposes to "vigorously develop digital economy".
On April 25, the 4th Digital China Construction Summit opened in Fuzhou City, Fujian Province. This year, Sichuan was invited to participate in the summit as the guest of honor for the first time. The Cyberspace Administration of the Provincial Party Committee took the lead in responsible for the Sichuan Pavilion of the Digital China Construction Achievement Exhibition. At the scene, Chengdu occupies 260 square meters in the Sichuan Pavilion of 627 square meters. It showcases the achievements of digital Chengdu construction. It also integrates unique elements such as giant pandas, Tianfu Green Road, and snow mountains into the entire exhibition area, showing people The artistic conception of the integration of urban properties and the harmonious coexistence of man and nature.
The public service platform is an online "single window" in the Chengdu Comprehensive Pilot Zone under the guidance of the Chengdu Municipal Government to coordinate and integrate the regulatory requirements of regulatory authorities such as the "Customs Inspection and Remittance Tax". At the same time, Chengdu uses the construction and operation of the public service platform as the main line and carrier to provide cross-border e-commerce enterprises with a sunny and green channel for customs clearance, provide professional services for cross-border e-commerce transactions, and form an industrial big data platform to enhance the city's cross-border e-commerce The service capabilities and statistical analysis capabilities of the e-commerce industry have driven the development of the local e-commerce industry.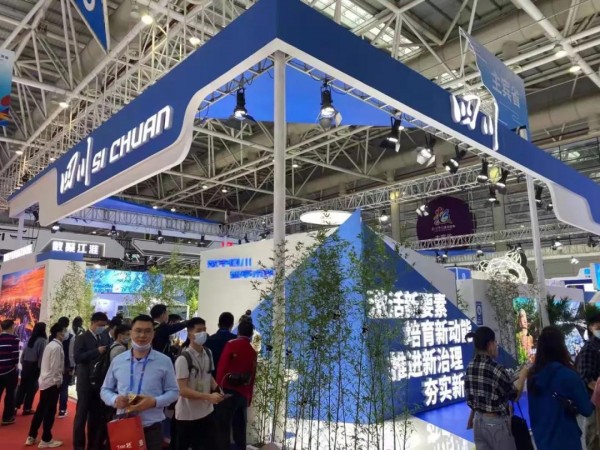 Media Contact
Company Name: Chengdu Zenghong Sci-Tech Co., Ltd.
Email: Send Email
Phone: +86-28-87481593
Country: China
Website: https://www.touchdisplays-tech.com/