Mother's Day: An Ideal Opportunity to Meet Single Mothers on CharmDate
Mother's Day will be celebrated across the world in May. It is the right time to learn about the benefits of dating single parents and how to approach them on CharmDate.com.
International Mother's Day will be celebrated across the world in May. Over 50 countries celebrate Mother's Day but the date is not the same for all of them. Some countries like South Korea celebrate on May 8th, some on May 9th (second Sunday of May every year). On any of those dates, the goal is to celebrate mothers and show gratitude.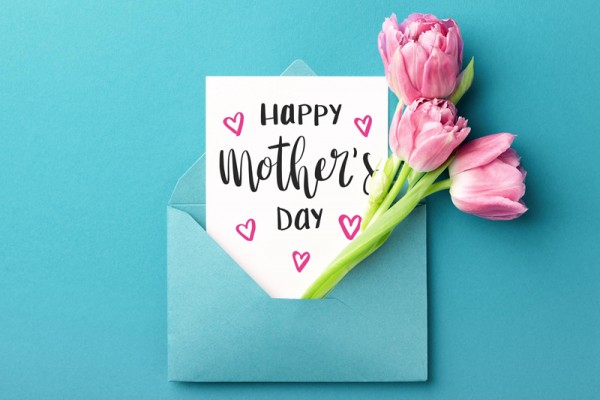 CharmDate.com, an international dating website is using this opportunity to invite new users to date single parents online. As a website with a large userbase, CharmDate encourages members to experience the advantages of dating single mothers. Considering the celebration of International Mother's Day, May appears to be the best month to begin looking for single mothers online.
Filters on CharmDate Help Users Find Single Mothers
CharmDate's matchmaking system includes filters that allow members to find users that match their criteria easily. People that are looking for dating single mothers online can enter that information into the search bar and receive a list of single parents that are ready to date. The search filters on CharmDate include a set of other details that serve to connect people efficiently.
CharmDate.com emphasize the importance of matchmaking filters of its site. They appeal to the users to carefully enter personal information as that step may decide whether they will find their match on this platform or not. By entering their preferences (including if they mind dating single mothers in this case), the matchmaker will accurately shortlist users that meet those requirements. For that reason, every member that registers should pay special attention to the filters and complete the profile promptly and correctly.
Advantages of Dating Single Mothers
Mature Approach to Relationships
Since single mothers typically have busy lives, they do not waste time on relationships without long-term potential. Thus, they approach relationships in a mature way. These ladies do not date someone just to pass time; if they are in a relationship, it's because they care about it. Mature relationships with single moms are free of unnecessary drama and games.
Financial Discipline
Single moms are financially stable because they must use it wisely with their children. Thus, they are not spending their earnings on things they don't need. Single mothers are very disciplined when it comes to finances. When they date someone, this feature is also noticeable. They do not consider fancy restaurants and luxury gifts necessary. Instead, single moms will try to save money for something better and more valuable, like traveling or improving the house.
Acceptance and Understanding
Difficulties from the past make single moms more accepting and understanding. They do not judge people because of their past. If their partners are good at present, it's what matters the most to these ladies. Also, having previous relationships (or marriages) that failed, helps single mothers understand better what works and doesn't work. Thus, it serves as an experience and a lesson for future relationships. Their partners can be completely themselves; they do not have to hide anything or try to impress the ladies with invented stories. On the contrary, single parents highly appreciate honesty and they would rather accept something negative from the past than a white lie that ruins the trust between partners.
Independence and Flexibility
Raising one or more children makes single mothers independent and flexible. They enjoy dating but they don't depend on it. For that reason, single moms get into serious relationships only when they feel it's worth the effort and time. Their partners can relax and not feel too overwhelmed because they are dating women that know how to take care of themselves and others. Due to busy lives, women with kids are extremely flexible. If some of the plans go off, they don't make a problem out of it and they also adapt to situations easily. Flexibility is needed for every stage of a relationship, especially the early stage. It is the time when two partners learn about each other and their habits; without a flexible approach, it's almost impossible to maintain a stable relationship.
About CharmDate.com
CharmDate.com is an international dating site which connects global singles with women from Russia, Ukraine and other eastern european countries. Its mission is to provide members with a safe, easy-to-use and professional platform, and effective services including EMF Mail, Live, Chat, Love Call, Camshare, Gifts&Flowers, etc.
CharmDate works on multiple end devices. Apart from PC and msite, members can also download the app from Google Play Store. Dating on the go brings users a fantastic and very different experience!
Media Contact
Company Name: CharmDate
Contact Person: Media Relations
Email: Send Email
Country: HongKong
Website: http://www.charmdate.com