Leveling-Free Magician X 3D Printer from MINGDA is Deemed to Shock the 3D Printing Market in This Summer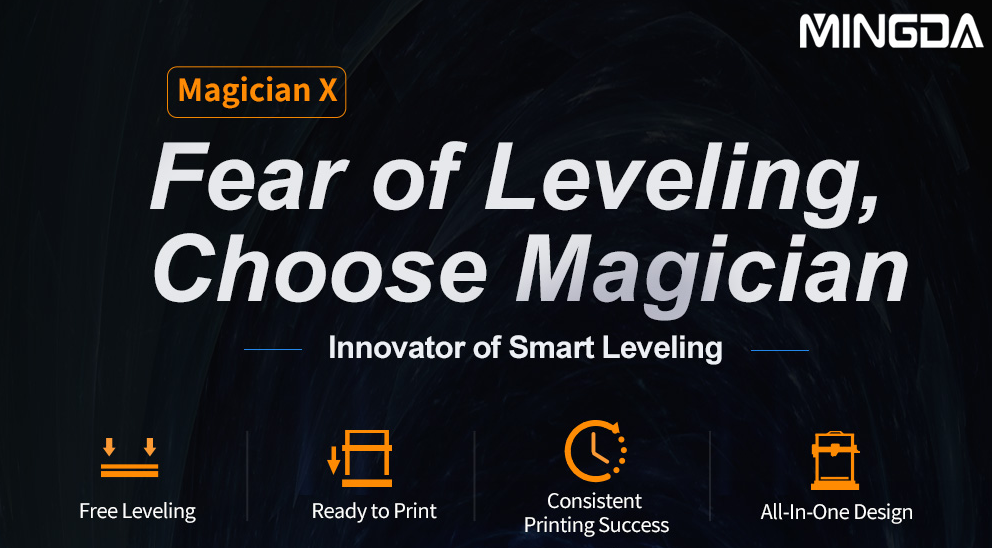 Recently, the well-known 3D Printer company MINGDA has released its innovative new model, leveling-free 3D printer, Magician X, which is deemed to Shock the 3D printing market in this summer according to the sales director of the business.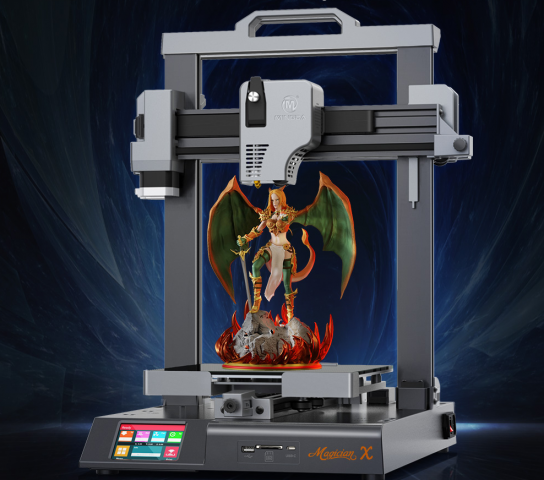 Based on the official website of MINGDA company, Magician X features a new 32-bit motherboard and a high-performance architecture main control chip. The integration of TMC2208 silent driver makes the motherboard outstanding with silent printing and precise printing control, which also means a more accurate and silent printing.
"Many 3D printer users are fear of leveling, which can cause a disappointing failure in printing easily. Our engineers have done much research and hard work before the release of this model. Also, our new model is a design of 99% pre-assembled. So, 3D printing is not a hard job for a newbie any more," a spokesman for MINGDA said.
"As a pro in 3D printing, you probably know that print bed adhesion is the backbone of efficient 3D printing. People have been exhausting to find a best option for gluing 3D printed parts together," the sales director of MINGDA introduced. "But now, they don't need to glue the aluminum alloy plate with other parts, and the plate can be fastened with a custom clip with a specially coated Carbosilicate glass. The auto leveling feature and no-glue innovative design make 3D printing easier and more efficient."
About MINGDA 3D
MINGDA, a well-known 3D Printer company, has been specializing in the OEM/ODM & sales of 3D printers since 2009. The business owns two series of DIY and whole professional machines, fully meeting the needs of different users, and its products are exported to more than 180 countries.
Media Contact
Company Name: Mingda 3D Printer
Contact Person: Mr. Sam
Email: Send Email
Phone: +86-13530306290
Country: China
Website: https://www.3dmingdaofficial.com/