Defense Diaries Mottafied Sound LLC, An Original true crime podcast

Hosted by BOB MOTTA, this podcast enter twisted mind of serial killer John Wayne Gacy through the use of 15 hours of never before heard pre-trial interviews with Gacy and his attorneys as they prepare for the trial of the century
June 18th, 2021 – Popular podcast Defense Diaries, has gained national level popularity for its practical, Fascinating discussion. Hosted and produced by BOB MOTTA, this podcast has been creating quite a buzz across social media, Deep into true crime, and for its incomparable content: pre-trial interviews with Gacy and his attorneys as they prepare for the trial of the century.
Defense diaries provide a lot of in-site and explanations on certain aspects of the law side of the case that got left out in many documentaries( like how things were missed or overlooked or just why it was the way it was Bob Motta excels in his very personal knowledge of Chicago's most prolific serial murderer, John Wayne Gacy.
This series is a compelling, fresh, and personal take on one of America's most diabolical serial killers. Bob has the expertise, personal connection, and voice to propel this podcast to greatness.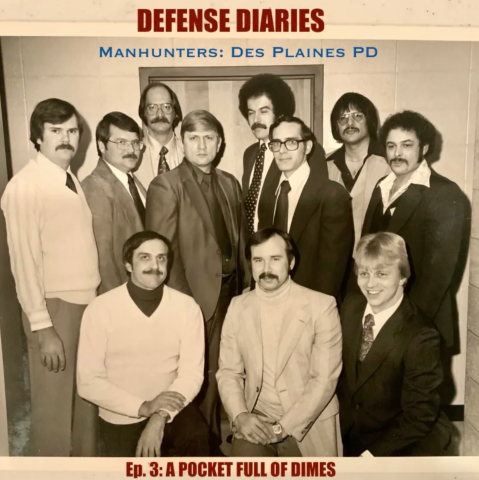 "The response to our podcast over the weeks has been amazing. It's definitely a pleasant surprise. We get lots of responses from listeners on how the podcast has been amazing."
About Defense Diaries Podcast:
Defense Diaries podcast is a weekly podcast hosted and produced by BOB MOTTA.
More info:
https://www.defensediariespodcast.com/
https://podcasts.apple.com/us/podcast/defense-diaries/id1564661342
Media Contact
Company Name: Defense Diaries Podcast
Contact Person: Media Relations
Email: Send Email
Phone: +1 630-844-2766
Country: United States
Website: https://www.defensediariespodcast.com/