Nonprofit Organization Combating Human Trafficking In America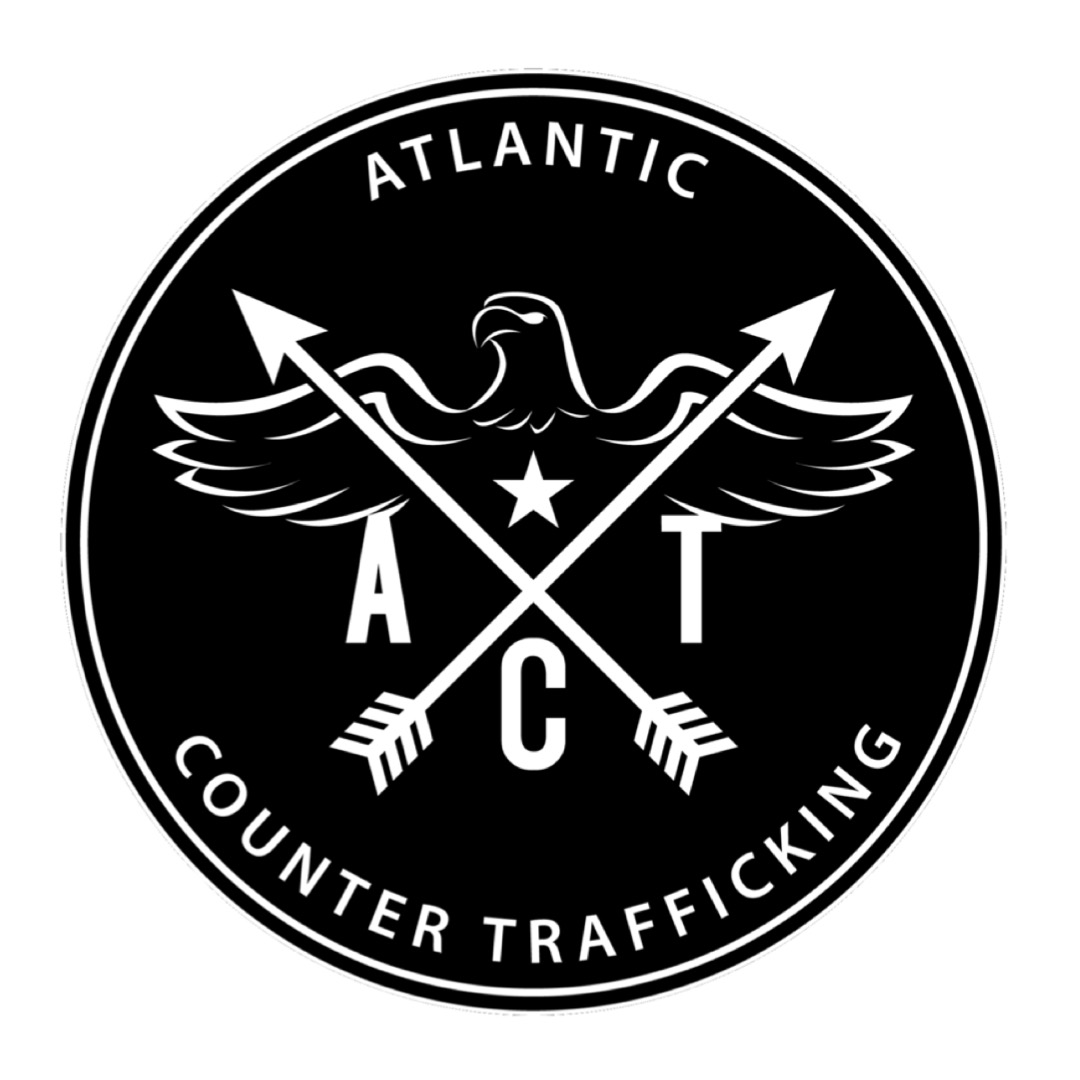 Atlantic Counter Trafficking is a 501(C)(3) nonprofit organization dedicated to combating human trafficking. Atlantic Counter Trafficking operates as a private intelligence nonprofit that offers investigation(s), training, education, and software/tech services in addition to their awareness and outreach campaigns.
Human trafficking is a global issue estimated to generate over "150 billion dollars" in illegal profits each year[1]. "Every 30 seconds", someone becomes a victim of human trafficking[2]. This illegal industry is the fastest-growing crime in the world and is a form of enslavement that involves the use of force, fraud, or coercion for the purpose of sexual exploitation, forced labor, or organ harvesting.
In response to this growing crime, Nicholas DeFelice and Justin Yodice founded Atlantic Counter Trafficking (ACT) in 2020 out of Long Island, New York, an organization working to disrupt human trafficking networks. Their organization does this by disseminating actionable intelligence and investigative leads to law enforcement within the United States. ACT disseminates intelligence gathered from investigations and interviews with survivors to facilitate law enforcement's ability to make arrests and bring traffickers to justice. Their long-term goal is to create an AI based software that streamlines, otherwise unknown, information on traffickers to aid or open investigations for law enforcement agencies.
ACT is backed by a team of special operations and law enforcement veterans that bring over 100 years of experience, with backgrounds from US Army Special Forces and Special Operations Intelligence, US Navy SEALs, US Marine Corps Force Recon, the New York Police Department, and the Port Authority Police Department. They employ several methods to identify trafficking networks, including Human Intelligence (HUMINT), Open Source Intelligence (OSINT), Intelligence Analysis, and Dark Web aggregation. ACT also uses these capabilities to identify and help survivors of human trafficking.
"Our mission is to end human trafficking by providing actionable intelligence on trafficking networks to law enforcement so that they can make the arrests. We use Human Intelligence, Open Source Intelligence, and Investigative methods to identify and disrupt these networks," stated Nicholas DeFelice, Founder and CEO of Atlantic Counter Trafficking.
ACT also collaborates closely with other organizations such as Stop the Demand Project, a campaign dedicated to raising awareness to stop the demand for human trafficking. Founder and Executive Director, Sophia Fisher, is also a board member at Atlantic Counter Trafficking. Fisher is working to bring human trafficking to the forefront of conversation. "Most victims are trafficked by someone familiar." said Fisher at a recent training event. Despite many movies such as "Taken" portraying the recruiter as a complete stranger, "most people" are recruited by someone that they know whether that be an employer, neighbor, friend, significant other, or family member[3].
ACT also works very closely with aftercare organizations to assist victims in their recovery and expose their perpetrators. With a primary goal to help and expand upon law enforcement's investigations and human trafficking department resources, ACT also provides agencies with the training to find, fix, and prosecute those responsible. Moreover, ACT aims to assist departments in recognizing the signs of human trafficking and employ intelligence and investigative techniques. In time, the firm wants to lead in dark web research and scraping the Internet for actionable intelligence on both the open and back end of the web.
You can contact ACT by email with any questions or inquiries here: [email protected].
Those who are interested in learning more about Atlantic Counter Trafficking can check out their website at https://www.actnowusa.org/.
To donate to their cause, click here.
Atlantic Counter Trafficking is a 501(C)(3) Nonprofit organization, your contribution is 100% tax deductible.
For updates, follow them across all social media platforms here: https://linktr.ee/actnowusa.
About Atlantic Counter Trafficking
Atlantic Counter Trafficking is a 501(C)(3) nonprofit organization that aims to disrupt human trafficking networks by disseminating intelligence to law enforcement and facilitate the conviction of traffickers.
Citations
[1] Mavrellis, Channing. "'Transnational Crime and the Developing World." Global Financial Integrity, Global Financial Integrity, 27 March 2017, https://gfintegrity.org/report/transnational-crime-and-the-developing-world/. Accessed 30 November 2021.
[2] The Rhema Foundation Canada. "Every 30 Seconds." The Rhema Foundation Canada, 19 June 2016, https://rfcanada.org/every-30-seconds/. Accessed 30 November 2021.
[3] International Organization for Migration. "Counter-Trafficking Data Collaborative (CTDC)." CTDC, 2019, https://www.ctdatacollaborative.org/story/exploitation-victims. Accessed 30 November 2021.
Media Contact
Company Name: Atlantic Counter Trafficking
Contact Person: Justin Yodice
Email: Send Email
City: Bayshore
State: New York
Country: United States
Website: www.actnowusa.org