Princessly Out to Teach People to Start a Local Dress Boutique For $500
Princessly is offering an entire catalog of flower girl gowns and dresses to dress boutiques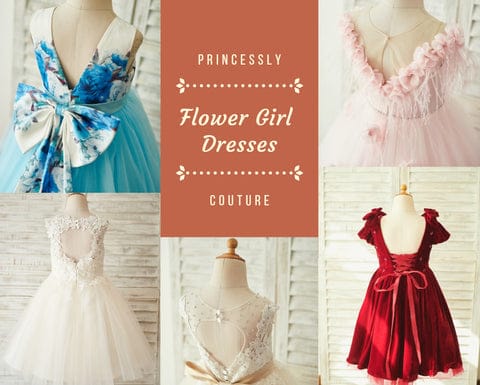 Princessly is offering a complete catalog of flower girl's gowns and dresses with over 400 different styles and 25 distinct colors to mortar store owners, bridal couture, dress boutiques, and online distributors in a wholesale program. As a luscious sales deal, the only requirement is to apply the wholesale discount of 20% to 43% before placing an order for Princessly local girl's dresses worth over $500. Interestingly, after placing the first order, customers can enjoy the same discount on any number of dresses for a lifetime.
Princessly prides itself on being an Asia-based dress manufacturer and retailer specializing in 100% handmade women's fashion goods. With over 8 years of experience producing stunning fashion wears for ladies, the company has been retailing dresses and gowns to over 35,000 customers in the United States, Canada, England, Australia, Germany, Russia, and Qatar.
"Princessly dresses bring the fairytale to your wedding. Right down to the smallest detail, we bring the wedding of your dreams to life. Our exquisite detailing and timeless styles ensure that you can pick out the perfect look not just for the bride but also for her entourage. Princessly was created with a mindset more as a United States local brand rather than one based in Asia. About 40% of our catalog is made in North America and 60% in Asia," said the company's spokesperson.
The company has a unique collection of stylish bridal dresses, bridesmaids and maid of honor dresses, and flower girl dresses. Through its top-tier shopping site, customers can access over 500 pictures of a variety of dresses before making a buying decision. Having over 6,000 followers on Pinterest and over 8,000 followers on Facebook, Princessly is definitely the perfect plug for any kind of girls' dress. With Princessly, brides and their girls can rest assured of the perfect wedding dresses that will make a loud statement and cause heads to turn!
For more information, visit https://www.princessly.com/pages/girl-dresses-wholesale.
Media Contact
Company Name: Princessly Co., Ltd.
Contact Person: Michael Young
Email: Send Email
Country: United States
Website: https://www.princessly.com/